Dragon Naturally Speaking Reviews

- 2006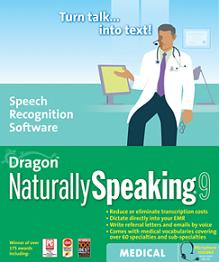 ---
Nuance Mobile Gives Users the Power to Be the World's Fastest Text Messager
Nuance Mobile Dictation Prevails in Speed Challenge Against World Champion Texter; Speech Solution Enters Messages in a Fraction of the Time Required for Standard Text Entry
ORLANDO, Fla., October 24, 2006 – Nuance Communications, Inc. (NASDAQ: NUAN), a leading supplier of speech and imaging solutions, today announced that Nuance® Mobile Dictation triumphed over the world champion texter in a challenge to determine the fastest and most accurate way to send text messages and email using mobile devices. "The Amazing Race: Mobile Text Messaging" took place at Conversations Mobile, a premier speech event for the mobile communications industry being held in Orlando this week.
In a classic match-up of man vs. machine, Ben Cook, recently crowned the world champion of text messaging, raced against Nuance Mobile Dictation, the speech recognition technology that allows mobile phone users to create text messages using speech. Cook, a teen from Utah, holds the Guinness World Record for the fastest entry of a 160-character standardized message on a mobile device: "The razor toothed piranhas of the genera Serrasalmus and Pygocentrus are the most ferocious freshwater fish in the world. In reality they seldom attack a human." Cook's previous triple tap record for the standard message stood at 42.22 seconds. Nuance Mobile Dictation crushed the world record time, completing the message in 16.32 seconds.
"Mobile phone subscribers sent over a trillion SMS messages last year – despite the data entry constraints of cumbersome phone keypads – so one can imagine the potential of this market given a simple and intuitive speech-driven SMS interface," said Michael Thompson, vice president and general manager, telco, search and communications, Nuance. "This technology, currently in trials with carriers, will increase the accessibility of mobile dictation for end users, thereby creating tremendous value for messaging client developers and carriers."
The complete Amazing Race competition featured four participants: Ben Cook using triple tap input; a former Tegic employee using T9 input; a proficient typist using a Blackberry device with a full QWERTY keyboard; and Nuance's own staff member demonstrating Nuance Mobile Dictation. Contestants were scored based on the time required to complete the entry of the exact text messages, including appropriate spelling, punctuation and capitalization. In addition to the world record message, the contestants raced using messages average texters would send today, such as: "I'm on my way. I'll be there in 30 minutes." Nuance easily claimed victory completing the message in 7.86 seconds, followed by a strong effort from Cook at 16.25 seconds. The contestants using the Blackberry and T9 devices came in a distant third and fourth at 30 seconds and 58 seconds.
Nuance Mobile Dictation is an application built upon the Nuance Mobile Speech Platform announced earlier this week. It features "dictate anywhere" functionality on Windows Mobile and Symbian OSs, allowing users to dictate wherever they see a blinking cursor on their device screen. Nuance Mobile Dictation can also be ported to other OSs and applications.
About Nuance Communications, Inc.
Nuance is a leading provider of speech and imaging solutions for business and consumers around the world. Its technologies, applications, and services make the user experience more compelling by transforming the way people interact with information and how they create, share, and use documents. Every day, millions of users and thousands of businesses experience Nuance's proven applications. For more information, please visit www.nuance.com.
The statements in this press release that relate to future plans, events, or performance or to market acceptance of Nuance's products are forward-looking statements that involve risks and uncertainties, including risks associated with market trends, competitive factors, and other risks identified in Nuance's SEC filings. Actual results, events, and performance and actual market acceptance of Nuance's products may differ materially. Readers are cautioned not to put undue reliance on these forward-looking statements that speak only as of the date hereof.
Nuance and the Nuance logo are trademarks or registered trademarks of Nuance Communications, Inc. or its affiliates in the United States and/or other countries. All other trademarks referenced herein are the property of their respective owners.
Order Dragon Naturally Speaking
Schedule your FREE Medical Transcription Software Demo today.
View the History of Voice Recognition and Speech Recognition Software