Key Benefit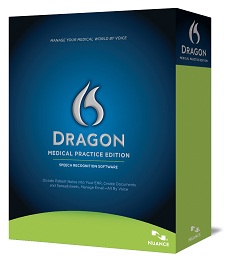 FASTER THAN TYPING!
Most people speak over 120 words per minute, but type less than 40 words a minute. That means you can create letters and e-mails about three times faster with Dragon NaturallySpeaking!

MORE ACCURATE THAN EVER BEFORE!
With up to 99% accuracy, Dragon NaturallySpeaking 10 is typically more accurate than typing. Build custom vocabularies for your topics and attain even higher accuracy.

EASY TO USE!
Simply install the Dragon NaturallySpeaking CD, and in just a few minutes, you'll be dictating letters, e-mails and surfing the web by voice! We even include a noise-canceling microphone.

WORKS WITH THE PROGRAMS YOU USE!
Dictate, edit and control applications all by voice in Microsoft® Office®, Corel® WordPerfect®, Lotus Notes® and any other Windows®- based application.

NETWORK READY!
Use Dragon NaturallySpeaking from any PC on your organization's network.

MOBILE
Be productive on-the-go! Import recordings from any ScanSoft-certified handheld recorder for automatic transcription and have a third party editor quickly and easily make corrections.

USE A PC HANDS FREE
Dragon NaturallySpeaking is Section 508 certified to give people with disabilities hands-free use of the PC. The ideal tool to assist people with repetitive stress injuries, like carpal tunnel syndrome.