Dragon Naturally Speaking Reviews

- 2006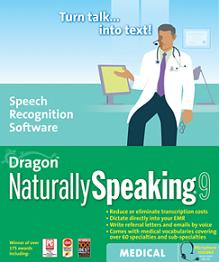 ---
Call Steering from Nuance makes Life Easier for TeliaSonera Customers in Sweden
Speech-Based Routing System Delivers Customers to Their Requested Information More Quickly and Efficiently
BURLINGTON, Mass., November 22, 2006 – Nuance Communications , Inc. (NASDAQ: NUAN), a leading supplier of speech and imaging solutions, today announced a deal with TeliaSonera, the leading telecommunications company in the Nordic and Baltic region, to deliver the first call steering service to callers in the Nordics. Call Steering, a premium call routing solution, provides accurate, speech-based call routing for the operators' customer base in Sweden.
Call Steering allows TeliaSonera's residential customers to describe their needs in their own words and move directly to the relevant call centre destination. The put through time and caller completion rate is higher using Call Steering than touchtone systems, which results in greater caller satisfaction. TeliaSonera's cyber agent greets callers by saying, "Welcome to Telia Please say in your own words what you'd like to do, and I'll direct your call to the right place. So, how can I help you?"
The company's residential customers in Sweden can access the service starting immediately by calling 90200. TeliaSonera is also offering this solution to its enterprise customers as a hosted or CPE solution. Call Steering negates unwieldy touchtone systems, whose complex menus can lead to misrouted calls and a frustrating customer experience.
"The solution from Nuance is excellent at resolving customer queries. We based the roll out on a preliminary evaluation of more than one thousand customers which saw a 67 percent preference for the speech-enabled solution compared to 15 percent preferring touchtone. That's quite a shift in attitude for callers," said Anders Gylder, senior vice president, Customer Care Unit, TeliaSonera Sweden. "The mix of automated routing with natural speech ensures the caller is receiving the optimum service from our call center. Our goal is to optimize our operational performance while maximising the customer experience, and we recognized that speech technology is key to pushing us firmly in the right direction."
A major pain point for call center managers is accurately routing inbound calls, whether that means directing callers to a live agent or a self-service application. Many organizations offer too many options within their self-service IVR systems, which often leads to customer exasperation where there are mismatches between the prompted menu choices and callers' specific problems. This can lead to much lower automation rates as callers simply default to an agent to avoid the automated system. Call Steering serves as a universal gateway to the call center, providing one point of contact that instantly routes callers to the solution best equipped to meet their needs.
"Touchtone systems continue to be cited as a major cause of customer dissatisfaction in relation to the call center and the issue spans many industries, pointing to the fact that the system is outdated and inconvenient. The human touch can be replicated easily with Call Steering to deliver callers to their required solution as quickly as possible," said Peter Hauser, senior vice president and general manager, Nuance Communications International. "We're helping call centers deliver shorter, more efficient interactions that offer a more satisfying caller experience. This is another instance of Nuance's ability to drive brand equity and inspire customer loyalty."
Nuance's Professional Services division worked with TeliaSonera Customer Integrated Solutions and Envox to deliver TeliaSonera's solution. This implementation was undertaken in two phases: involving a first live deployment in June 2006 in a limited geographical area in Sweden (to collect more service data, tune the system and start the evaluation process), and then the national roll out in November 2006.
About TeliaSonera
TeliaSonera is the leading telecommunications company in the Nordic and Baltic regions. At the end of December 2005 TeliaSonera had 19,146,000 mobile customers (69,887,000 incl associated companies) and 7,064,000 fixed telephony customers (7,688,000 incl associated companies) and 2,263,000 internet customers (2,331,000 incl associated companies). Outside the home markets TeliaSonera has extensive interests in the growth markets in Russia, Turkey and Eurasia. TeliaSonera is listed on the Stockholm Stock Exchange and the Helsinki. Stock Exchange. Net sales January-December 2005 amounted to SEK 87.7 billion. The number of employees was 28,175.
About Nuance Communications, Inc.
Nuance is a leading provider of speech and imaging solutions for business and consumers around the world. Its technologies, applications, and services make the user experience more compelling by transforming the way people interact with information and how they create, share, and use documents. Every day, millions of users and thousands of businesses experience Nuance's proven applications. For more information, please visit www.nuance.com.
Nuance and the Nuance logo are trademarks or registered trademarks of Nuance Communications, Inc. or its affiliates in the United States and/or other countries. All other trademarks referenced herein are the property of their respective owners.
The statements in this press release that relate to future plans, events, or performance or to market acceptance of Nuance's products are forward-looking statements that involve risks and uncertainties, including risks associated with market trends, competitive factors, and other risks identified in Nuance's SEC filings. Actual results, events, and performance and actual market acceptance of Nuance's products may differ materially. Readers are cautioned not to put undue reliance on these forward-looking statements that speak only as of the date hereof.
Order Dragon Naturally Speaking
Schedule your FREE Medical Transcription Software Demo today.
View the History of Voice Recognition and Speech Recognition Software