Dragon Naturally Speaking Reviews

- 2006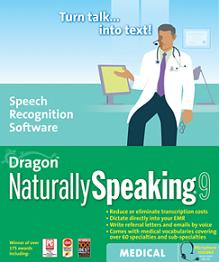 ---
NUANCE ANNOUNCES INNOVATIVE SPEECH APPLICATIONS TO UNLOCK THE POWER OF MOBILE PHONES
New Nuance Speech Technologies Enable Safer, More Productive Use of Mobile Phones While Driving with Hands-Free Dialing, Voice Commands and Audio SMS Messages
BARCELONA, Spain – 3GSM World Congress 2006 – February 14, 2006 – Nuance Communications, Inc. (Nasdaq: NUAN), a global leader in speech and imaging solutions, today announced new packaged applications for device manufacturers to enable voice-activated dialing, voice control of mobile device functionality, and audio output of SMS messages. Nuance will demonstrate all new functionality, as well as its product strategy for distributed speech access to advanced phone features, in Booth # G106/G113 at the 3GSM World Congress 2006, taking place in Barcelona, Spain, February 13-16, 2006.
SpeechPAK® Driver Mode and SpeechPAK® SMS Reader, new applications that bundle speech technology, user interface design, and development tools, are the direct result of increased user demand for voice technology that enables hands-free and eyes-free use of mobile devices for improved convenience, safety and accessibility. (See related announcement for consumer survey results.)
"Nuance continues to work with partners in the telecommunications industry to empower end-users with speech, giving them easier access to the functionality found on their mobile phones," said Craig Peddie, vice president and general manager, Embedded Speech Solutions, Nuance. "We're offering the industry's most complete suite of speech-based applications for mobile devices so that companies can quickly and easily integrate speech technology into their platform and bring it to market."
SpeechPAKs are designed to deliver more convenient control of handset features, allowing users to quickly access the advanced features of a mobile phone that may otherwise be lost deep within menus. In addition, these functions offer a safer way to use mobile phones while driving: users can navigate a cell phone's menus and contact lists without looking at the keypad or screen, and they can stay focused on the road while making and receiving calls and text messages.
The current suite of SpeechPAK applications includes the following functionality:

Voice-Activated Dialing: enables users to control various handset features, including name and number dialing by voice. Speech input is confirmed with audio feedback using natural-sounding text-to-speech (TTS).

SMS Reader: delivers natural-sounding voice readout of SMS messages.

Driver Mode: combines TTS and speech recognition technologies to enable a driver to listen to incoming SMS messages, hear the name of callers, and have access to spoken alerts of low battery or roaming status. The user can also take advantage of the voice-activated dialing capabilities in an eyes-free mode to make calls.
Additional SpeechPAKs are planned to provide scalable SMS dictation capabilities with continuous learning and intuitive error correction, as well as speech-activated MP3 to enable full voice control of media applications.
About Nuance Communications, Inc.
Nuance (Nasdaq: NUAN) is the leading provider of speech and imaging solutions for businesses and consumers around the world. Its technologies, applications and services make the user experience more compelling by transforming the way people interact with information and how they create, share and use documents. Every day, millions of users and thousands of businesses experience Nuance's proven applications and professional services. For more information, please visit www.nuance.com.
Nuance, the Nuance logo, and SpeechPAK are trademarks or registered trademarks of Nuance Communications, Inc. or its affiliates in the United States and/or other countries. All other company names or product names may be the trademarks of their respective owners.
The statements in this press release that relate to future plans, events or performance are forward-looking statements that involve risks and uncertainties, including risks associated with market trends, competitive factors, and other risks identified in Nuance's SEC filings. Actual results, events and performance may differ materially. Readers are cautioned not to put undue reliance on these forward-looking statements that speak only as of the date hereof.
Order Dragon Naturally Speaking
Schedule your FREE Medical Transcription Software Demo today.
View the History of Voice Recognition and Speech Recognition Software