Dragon Naturally Speaking Reviews

- 2006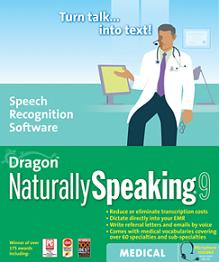 ---
Survey Reveals Increased Consumer Demand for Speech Solutions on Mobile Phones
Nuance Communications Finds Majority of Consumers Surveyed Want Speech Access to Popular Phone Features and Safer Access to Mobile Phones While Driving
BARCELONA, Spain – 3GSM World Congress 2006 – February 14, 2006 – Nuance Communications, Inc. (Nasdaq: NUAN), a global leader in speech and imaging solutions, today announced the results of a recent survey regarding user interest in the use of speech technology for mobile phones. According to the survey of nearly 2,000 mobile phone customers in the US and the UK, consumers are demanding increased hands-free and eyes-free access to mobile phones for improved convenience and safety. These requirements are more important than ever since mobile phones are increasingly used for messaging, email and Web browsing.
Voice Control of Mobile Phone Functionality
More than 75 percent of respondents expressed interest in using speech commands to facilitate dialing and improve access to the advanced features of mobile phones, particularly when driving. Additional survey results include the following:
60 percent of US respondents frequently or occasionally use their cell phones while driving.

The top reason cited for rarely or never using the cell phone while driving is safety concerns (73 percent).

More than half of all respondents are looking for solutions that allow them to drive more safely by keeping their eyes on the road when using the phone.

47 percent of respondents are demanding technology that will allow them to comply with regulations for hands-free mobile phone use while driving.

35 percent of respondents are interested in speech solutions that enable them to become more productive during commute time.
SMS and Text Message Dictation
UK survey respondents expressed an overwhelming interest in text messaging: 90 percent of UK respondents use text messaging at least once a week, compared to 48 percent of US respondents. The survey found that mobile phone users, particularly those ages 13-24, are hoping to take better advantage of SMS and text messaging services:
More than 60 percent of respondents said they would be likely to use dictation technologies to enter SMS and email messages.

More than half of respondents found speech solutions for dictation "very appealing" if the technology enabled quicker text entry.

52 percent valued the ability to compose messages by speaking naturally, with no need to pause between words.
Voice Control of Media Applications
Respondents also expressed a significant interest in full voice control of media applications:
46 percent of the survey audience said they would be likely to use a voice application that enabled hands-free, eyes-free activation of MP3 players.

Justification for the appeal of this service was evenly split among the following factors: the ability to drive more safely, quickly search playlists and song libraries, and the ability to jump to songs without scrolling.
For a complete summary of survey results, visit www.nuance.com/unlockthepower.
"These survey results highlight the market demand for enhanced speech technologies that enable consumers to unlock the power of cell phones, PDAs and other mobile devices," said Craig Peddie, vice president and general manager, Embedded Speech Solutions, Nuance. "With an unrivalled portfolio of speech technologies, Nuance is delivering innovative applications that change the way consumers interact with mobile devices to access and use information."
Speech solutions from Nuance are currently used in over 50 million cell phones from manufacturers such as LG, Motorola, Nokia, Samsung, Sanyo and Siemens, and supported by major carriers such as Orange, Sprint, T-Mobile and Vodafone. Embedded Nuance® applications and core technology within these phones enable voice-activated dialing, voice commands for rapid access to phone features, and audio output of caller identities, email or SMS messages in a variety of languages and voices.
Nuance will be demonstrating its new products and expanded product strategy designed to meet the consumer demands outlined in this survey at the 3GSM World Congress 2006 taking place in Barcelona, Spain, February 13-16, 2006, in Booth # G106/G113. (See related product announcement for product details.)
About Nuance Communications, Inc.
Nuance (Nasdaq: NUAN) is the leading provider of speech and imaging solutions for businesses and consumers around the world. Its technologies, applications and services make the user experience more compelling by transforming the way people interact with information and how they create, share and use documents. Every day, millions of users and thousands of businesses experience Nuance's proven applications and professional services. For more information, please visit www.nuance.com.
Nuance and the Nuance logo are trademarks or registered trademarks of Nuance Communications, Inc. or its affiliates in the United States and/or other countries. All other company names or product names may be the trademarks of their respective owners.
The statements in this press release that relate to future plans, events or performance are forward-looking statements that involve risks and uncertainties, including risks associated with market trends, competitive factors, and other risks identified in Nuance's SEC filings. Actual results, events and performance may differ materially. Readers are cautioned not to put undue reliance on these forward-looking statements that speak only as of the date hereof.
Order Dragon Naturally Speaking
Schedule your FREE Medical Transcription Software Demo today.
View the History of Voice Recognition and Speech Recognition Software