Dragon Naturally Speaking Reviews

- 2006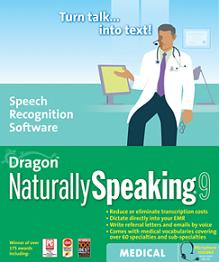 ---
R U RDY 4 DR WHO? Nuance Delivers Custom Text-to-Speech Voice for BT's Popular New Voice Text Service
The voice of actor Tom Baker, best known as a former Dr Who and the voice of Little Britain, reads text messages to BT customers
London, UNITED KINGDOM and Ghent, BELGIUM – February 21, 2006 – Nuance Communications, Inc. (Nasdaq: NUAN) today announced that its RealSpeak™ technology has been used to develop the voice for BT's new Voice Text Service. For the next three months, Tom Baker's unmistakable voice will be used to translate text into voice messages on a landline. In a recent poll of celebrity voices, his was voted the fourth most recognisable voice in the UK, behind the Queen, Tony Blair and Margaret Thatcher.
Nuance's RealSpeak technology converts text messages into high quality speech output using recordings of the former Doctor, and allows people registered to use BT Text on their landline and mobile phone users to send SMS messages to landline users, who could otherwise not receive the messages. The service also recognises common text abbreviations such as "gr8" and will translate "xx" into "kiss kiss", while "xxxx" is "loads of kisses".
Gavin Patterson, BT group managing director, Consumer: "Tom Baker spent 11-days recording, covering every sound in the English language. We selected Baker's voice because it's one of the most famous British voices. The service has already proved very popular, and we have seen a 70% surge in its use in the first week following Tom's debut."
Peter Hauser, general manager and senior vice president Nuance International said: "Nuance is very pleased to be part of this milestone for speech technology. Sampling Baker's voice was a great opportunity to showcase the capabilities of Nuance's RealSpeak technology." He added: "Our Custom Voice Programme is tailored for companies such as BT who have very specific brand requirements for the sound and feel of their service."
Nuance understands that speech is the most natural communication interface and thus has ensured its technology is the most natural sounding text to speech solutions, with a friendly, expressive and highly intelligible speech interface. RealSpeak solutions can speech-enable an in-car navigation system, provide a screen reader for those who are visually impaired or enhance a call centre's quality of service.
Nuance offers the world's most extensive portfolio of synthetic voices, offering RealSpeak™ in a total of 27 languages with 36 different voices and personalities – 14 of which were released over just the past 18 months.
Nuance can quickly deliver tailored text to speech voices that allow companies to drive their brand across an entire range of voice services. Nuance has a streamlined, repeatable process, and a proven track record of delivering RealSpeak™ voices that truly capture the qualities of any speaker.
Nuance is the leading provider of speech and imaging solutions for business and consumers around the world. Its technologies, applications, and services make the user experience more compelling by transforming the way people interact with information and how they create, share, and use documents. Every day, millions of users and thousands of businesses experience Nuance's proven applications. For more information, please visit www.nuance.com.
Trademark reference: Nuance, the Nuance logo, RealSpeak are registered trademarks or trademarks of Nuance Communications, Inc. or its affiliates in the United States and other countries. All other company or product names mentioned may be the trademarks of their respective owners.
Order Dragon Naturally Speaking
Schedule your FREE Medical Transcription Software Demo today.
View the History of Voice Recognition and Speech Recognition Software