Dragon Naturally Speaking Reviews

- 2006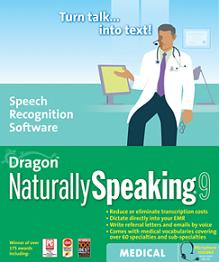 ---
NUANCE BRINGS SPEECH INDUSTRY'S PREMIER CUSTOMER CONFERENCE TO EUROPE
T-Com to Keynote Nuance Conversations Europe 2006
Belgium, Ghent – 28 March 2006 – Nuance Communications, Inc. (Nasdaq: NUAN), a leading provider of speech and imaging solutions, today announced the first Conversations Europe event, an extension of Nuance's annual speech conference. Conversations Europe 2006 takes place in Mallorca, Spain from 26-28 April 2006.
Dr. Eckhard M. Geulen, senior executive vice president, marketing & sales, value-added services at T-Com, a division of Deutsche Telekom, will be the featured keynote speaker. The interactive forum will also feature presentations, roundtable discussions and case studies from industry leaders such as Xerox, BT, Vodafone and Varetis.
"This conference is a clear indication of our commitment to our significant and growing European customer base," said Peter Hauser, general manager and senior vice president, Nuance Communications International. "Bringing our successful global Conversations conference to a European stage gives our international customers and partners, as well as other industry leaders, an opportunity to network and discuss breakthrough speech technologies, services and languages that are most relevant to their business."
Conversations Europe 2006 is the company's first regional conference, following eight successful years running a single, global event. The event not only reflects Nuance's commitment to the region, but also symbolizes the company's ongoing support for addressing customers' local requirements. Conversations Europe will bring together Europe's leading companies and speech experts, enabling peers to share ideas and best practices for launching effective speech services. Participants gain an understanding of new applications and partner roles and receive a behind-the-scenes look at Nuance's speech initiatives. Attendees include individuals with a business or technical background representing companies that are new to speech or are expanding their speech strategy. The global Conversations 2006 conference will take place October 22-25 in Orlando, Florida.
Sponsors for Conversations Europe include Eicon Networks, Genesys, Audium, VoiceGenie, Ydilo, Nortel, Envox, Aspect, Emerging Technologies, Shout Telecoms, TuVox, Vicorp and VoiceObjects.
For further information and agenda details please visit: http://www.nuance.com/news/events/conversationseurope.
Nuance Communications Inc.
Nuance is the leading provider of speech and imaging solutions for business and consumers around the world. Its technologies, applications, and services make the user experience more compelling by transforming the way people interact with information and how they create, share, and use documents. Every day, millions of users and thousands of Nuance's proven applications. For more information, please visit www.nuance.com.
Trademark reference: Nuance and the Nuance logo are registered trademarks or trademarks of Nuance Communications, Inc. or its affiliates in the United States and/or other countries. All other company or product names mentioned may be the trademarks of their respective owners.
Order Dragon Naturally Speaking
Schedule your FREE Medical Transcription Software Demo today.
View the History of Voice Recognition and Speech Recognition Software