Dragon Naturally Speaking Reviews

- 2006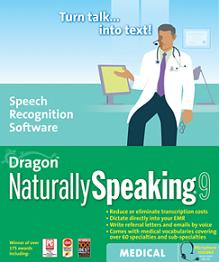 ---
Nuance Communications Delivers Speech Technology for Microsoft Automotive Platform
Nuance Powers Hands-Free Communications and Entertainment Solution for Fiat Auto Group
Ghent, Belgium – March 30, 2006 – Nuance Communications, Inc. (Nasdaq: NUAN), a global leader in speech and imaging solutions, today announced that Fiat Auto will use Nuance® speech technology to produce Blue&Me™, a voice-activated in-vehicle communications and entertainment system jointly developed by Fiat Auto and Microsoft. Blue&Me, based on the Windows Mobile® for Automotive operating system, allows drivers to integrate mobile phones, digital media players and other personal electronic devices with in-vehicle systems. Nuance speech recognition and text-to-speech applications enable the system's voice-activated dialing, readout of SMS messages and media player control. Fiat Auto plans to roll out the system across all vehicles in the Fiat, Lancia, Alfa Romeo and Fiat Commercial Vehicle brands. The first cars with the system – Fiat Grande Punto, Alfa Romeo 159, Alfa Brera and Alfa Spider - were demonstrated at the 2006 Geneva Motor Show in Switzerland and at Cebit 2006 in Hannover, earlier this month.
Blue&Me includes several embedded speech solutions from Nuance to enable hands-free operation of in-vehicle devices with exceptionally high recognition accuracy, including automatic speech recognition and text-to-speech engines for speech output. The Nuance speech engine allows Fiat Auto's Blue&Me users to select names through voice commands, including name and number dialing. Nuance also provides the system's natural-sounding voice readout of SMS messages. Phone conversations and messages are transmitted through the car's stereo system, delivering clear sound.
A USB port in the hand glove compartment allows a user to connect a media player or USB mass storage device to play back music through the car's stereo system. Users benefit from a full voice enabled Media Player for fast search, with hands-free, eyes-free activation.
"Blue&Me, with speech technology from Nuance, is safe and simple to use," said Giuseppe Bonollo, vice president of Product Portfolio Management at Fiat Auto. "The voice command system, which is completely integrated with the steering wheel controls and information display, allows customers to use the phone – or USB mass storage device – in a safer, more comfortable environment. We continue to investigate additional voice-enabled applications for this great system."
"We are delighted to be working with both Fiat Auto and Microsoft on this innovative and important project," said Craig Peddie, vice president and general manager, Embedded Speech Solutions, Nuance. "The roll-out of speech-enabled Blue & Me means safety, security and more choice for consumers about when and how they use their personal mobile devices. As the leading supplier of speech components to automotive OEMs and vendors, Nuance provides the most comprehensive portfolio of applications, tools and services for speech-enabling the devices and systems on which drivers rely every day. Drivers can keep their eyes on the road and their hands on the wheel, and consumers will enjoy their personal mobile devices in a safer and more integrated environment while on the road."
Blue&Me is compatible with the largest part of mobile phones with Bluetooth® hands free technology. The system is currently available in nine languages: Italian, Spanish, Portuguese, Brazilian Portuguese, German, Polish, UK English, Dutch and French.
About Fiat
One of the pioneer companies in the automobile industry, Fiat has produced more than 87 million passenger cars and light commercial vehicles, including no less than 400 models, since 1899, when the company was founded in Turin, Italy. Some of them have represented milestones in the automotive industry. The Fiat Group's Automobiles Sector operates world-wide with the following brands: Fiat, celebrated for value, economy, and innovation and whose mass produced cars are distributed over almost the entire price class spectrum; Lancia (acquired in 1969) means prestige cars noted for their elegant styling, and comfort; Alfa Romeo (acquired in 1986) is famous as a maker of sport and luxury vehicles of style and distinction; Maserati (acquired in 1992) represents a landmark in the history of the automobile; Ferrari (acquired in 1969), well renowned for unsurpassed design, performance, and luxury, is a legendary automobile that imparts special cachet to its owner.
Microsoft Automotive Business Unit
Since 1995, Microsoft's Automotive Business Unit has worked collaboratively with the auto industry to deliver technology designed for advanced in-car information, navigation and entertainment systems. By extending its knowledge of software for use in the car to Windows Mobile-based Pocket PCs, Microsoft is able to deliver the easiest, most convenient and most productive software designed specifically to help people take their connected lifestyle with them wherever they go. More information about Windows Mobile for Automotive and Microsoft's Automotive Business Unit can be found at www.microsoft.com/windowsautomotive.
About Nuance Automotive Solutions
Nuance offers the most complete, integrated suite of technologies and services to speech-enable functions in the car, including voice-activated dialing, voice destination entry for navigation systems, vehicle command and control, and in-vehicle entertainment systems. Speech offers a natural, safe, and convenient interface for drivers. Nuance speech recognition and text-to-speech software deliver state-of-the-art performance and a rich set of features and tools tailored for the highly demanding automotive environment. More information can be found at www.nuance.com/automotive/.
Nuance Communications, Inc.
Nuance (Nasdaq: NUAN) is the leading provider of speech and imaging solutions for businesses and consumers around the world. Its technologies, applications and services make the user experience more compelling by transforming the way people interact with information and how they create, share and use documents. Every day, millions of users and thousands of businesses experience Nuance's proven applications and professional services. For more information, please visit www.nuance.com.
Nuance and the Nuance logo are trademarks and/or registered trademarks of Nuance Communications, Inc. or its affiliates in the United States and/or other countries. All other company names or product names may be the trademarks of their respective owners.
The statements in this press release that relate to future plans, events or performance are forward-looking statements that involve risks and uncertainties, including risks associated with market trends, competitive factors, and other risks identified in Nuance's SEC filings. Actual results, events and performance may differ materially. Readers are cautioned not to put undue reliance on these forward-looking statements that speak only as of the date hereof.
Order Dragon Naturally Speaking
Schedule your FREE Medical Transcription Software Demo today.
View the History of Voice Recognition and Speech Recognition Software