Dragon Naturally Speaking Reviews

- 2006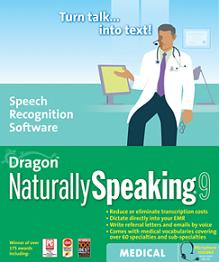 ---
Nuance Communications Tightens Leadership as Top Choice for Automated Directory Assistance
Nuance Speech Solutions Handle More Than Five Million Directory Assistance Calls Per Day; Nuance Core Technology Used by 95% of Automated DA Deployments Worldwide
BURLINGTON, Mass., April 19, 2006 – Nuance Communications, Inc. (NASDAQ: NUAN), the world's leading supplier of speech and imaging solutions, revealed today that 95 percent of the automated directory assistance (DA) deployments currently in place rely on Nuance® core technologies, making the company the leading provider of automated DA systems for telecommunications companies worldwide. Nuance joins industry leaders showcasing the latest directory assistance technologies and innovations at the DA & Operator Services '06 Forum, being held by the Pelorus Group in Charlston, SC, this week.
With more automated DA deployments than any other vendor, Nuance technology handles more than five million directory assistance calls per day. Partners include Infonxx, Soleo and Volt, and customers include AT&T, Bell Canada, Bell South, Belgacom and Telstra. Utilizing in-service data generated by the hundreds of millions of calls taken each year by customers such as these, Nuance has optimized the performance of the industry's leading automatic speech recognition (ASR) and text to speech (TTS) technologies for DA-specific applications.
"Leading telecommunications carriers around the world have found that automated DA solutions from Nuance can drive revenue at significantly lower costs," said Mike Thompson, vice president and general manager, Telco Search and Communications, Nuance. "The high accuracy, strong performance and scaling capabilities of our technology, paired with the speech science and user interface design skills of our professional services organization, make the Nuance automated DA solution a natural choice for telecommunications carriers that need to contain costs without compromising customer service."
Automated DA solutions from Nuance combine industry-leading speech technology, proven caller experience and directory assistance expertise, and strong platform integration partnerships to deliver a complete solution to handle even the most complex automated DA challenges. The company's comprehensive offering provides an integrated set of standard solution components—optimized for directory assistance—that successfully addresses all aspects of automated DA, including custom voice development, call flow definition, speech recognition, text to speech (TTS), listing normalization and updating, listing searches, application design and development, and platform integration.
The depth of Nuance implementations ranges from core technology to full integration. Nuance has been a provider of automated directory assistance since 1999, and all of the company's implementations are based on technology that has been automating customer interactions since 1996.
About Nuance Communications, Inc.
Nuance is the leading provider of speech and imaging solutions for business and consumers around the world. Its technologies, applications, and services make the user experience more compelling by transforming the way people interact with information and how they create, share, and use documents. Every day, millions of users and thousands of businesses experience Nuance's proven applications. For more information, please visit www.nuance.com.
Nuance and the Nuance logo are trademarks or registered trademarks of Nuance Communications, Inc. or its affiliates in the United States and/or other countries. All other company names or product names may be the trademarks of their respective owners.
Order Dragon Naturally Speaking
Schedule your FREE Medical Transcription Software Demo today.
View the History of Voice Recognition and Speech Recognition Software