Dragon Naturally Speaking Reviews

- 2006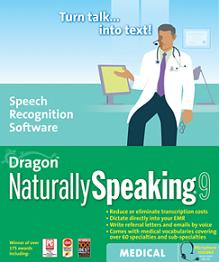 ---
Activated Dialing Solutions for Telecommunications Providers in China
New Speech Applications Allow Telcos to Deliver Compelling, Value-Added Services for Customers
BURLINGTON, Mass., April 24, 2006 – Nuance Communications, Inc. (Nasdaq: NUAN), a leading provider of speech and imaging solutions, and Huawei, China's leading provider of telecommunications-grade voice solutions, today announced the successful deployment of Huawei's Voice Activated Dialing (VAD) Solutions in China. Using Nuance's automated speech recognition technologies, Huawei allows callers to "dial" any contact using a single voice command.
The Huawei system enables landline or mobile phone users to store their contact information in a secure, network-based server and initiate phone calls by simply saying the name of the person they wish to call. For enterprise or corporate customers, the VAD Solution can also act as an auto-attendant service, allowing callers simply to say the name of the person or department they want to reach rather than needing to remember extension numbers, use touchtone, or wait for an operator.
Customers that have deployed Huawei's VAD Solutions include China Mobile, China NetCom and China Telecom. For mobile operators, VAD is the key component of the Huawei enterprise communications solution, while VAD forms part of the Network Intelligence Solution for fixed line operators.
"In the highly competitive telecom industry, organizations are looking for new solutions to differentiate themselves from their competition and generate additional revenue streams," said Zhao Yong, director, Application and Software Product Marketing Department, Huawei. "With the advent of mature speech technologies, Voice Activated Dialing applications meet these requirements by creating an extremely profitable value-added service. We chose to work with Nuance due to its global commitment to delivering quality speech technologies. The initial deployments of our Voice Activated Dialing Solutions have been successful, and we expect telecom providers will continue to adopt speech-enabled applications as we expand our offerings in this area." "Huawei is unleashing some of the industry's most innovative solutions for the China market and beyond," said Michael Thompson, vice president and general manager, Telco Search and Communications Division, Nuance. "With more than 400 million users, China represents the world's largest mobile phone market. Nuance Mobile offers the ideal solution for partners such as Huawei to develop speech-enabled solutions that will create compelling, value-added services for this growing market."
Huawei's VAD Solutions can scale to mange address books of varied sizes, from personal contacts to thousands of names for enterprise customers. The system is currently available in Chinese Mandarin and Chinese Cantonese blended with English. Additional language support is under development. About Huawei
Huawei is a leading player in the global telecoms market, specializing in the research and development, production, sales and marketing of telecoms equipment. Huawei provides innovative, customized service and solutions in different telecom fields, creating long term value for customer and realizes the customers' potential growth. With over 35,000 employees, Huawei's overseas services have covered more than 90 countries, serving 22 of world's top 50 telecoms operators. For more information, please visit www.huawei.com
About Nuance Communications, Inc.
Nuance is the leading provider of speech and imaging solutions for businesses and consumers around the world. Its technologies, applications and services make the user experience more compelling by transforming the way people interact with information and how they create, share and use documents. Every day, millions of users and thousands of businesses experience Nuance's proven applications. For more information, please visit www.nuance.com
Nuance and the Nuance logo are trademarks or registered trademarks of Nuance Communications, Inc. or its subsidiaries in the United States and/or other countries. All other company names or product names may be the trademarks of their respective owners.
Order Dragon Naturally Speaking
Schedule your FREE Medical Transcription Software Demo today.
View the History of Voice Recognition and Speech Recognition Software