Dragon Naturally Speaking Reviews

- 2006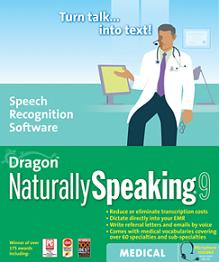 ---
Nuance Communications Expands Commitment to India
Industry-Leading Speech Recognition Now Supports Hindi for Automating More Calls in Fast-Growing Market
BURLINGTON, Mass., and NEW DEHLI, India, May 1, 2006 – Nuance Communications, Inc. (NASDAQ: NUAN), the world's leading supplier of speech and imaging solutions, continues to expand its presence in India, a region that is experiencing rapid telephony growth. Nuance has deployed speech solutions for India's leading telecom service providers, including Airtel, BSNL, Hutch, MTNL, Spice, Reliance and Tata Indicom. In addition, the region's largest content provider, India Times, selected speech technologies from Nuance to expand the access and reach of its Internet portal.
The subscriber base for telephony services in India, which added 35 million new subscribers over the past year, is expected to reach 250 million subscribers by the end of 2007. Nuance is customizing its solutions to meet the demands of this growth by offering OpenSpeech Recognizer (OSR), the industry's leading speech recognition engine for telephony applications, with full support for the Hindi language. As the national language of India, Hindi is spoken by more than 480 million residents in that country. More callers in India can now use speech recognition applications in their native language to obtain information and conduct business by telephone easily and efficiently.
The addition of Hindi complements previously available OSR support for the Indian dialect of English. These two languages can now be used together to build bilingual applications, allowing more natural interaction with Indian callers.
"We launched Indiatimes Voice in July 2004, and have surpassed 1.7 million minutes per month, giving us great encouragement," said Sukanta Dey, director, Telecom, India Times Limited. "Based on the speed of its growing popularity – demonstrated by a monthly increase of 30 percent in the first two years – it seems we're well on the way to becoming the largest and most widely used speech-based service in all of India."
OSR accurately determines what callers say, allowing self-service telephony applications to interact with callers using fluent speech. Through its SpeakFreely® feature it can even determine what a caller's response means, enabling the next generation of advanced conversational applications. OSR supports Unicode throughout, allowing Hindi applications to be constructed using the native Devanagari character set.
"Bringing Hindi speech recognition to the market demonstrates our commitment to enabling innovative applications that use the native language of callers," said Peter Hauser, senior vice president and general manger, Nuance International BVBA. "OpenSpeech Recognizer delivers the largest portfolio of speech recognition languages in the industry, with support for nearly 50 languages and dialects today and more planned for the future."
Nuance works with global and local partners to deliver its speech solutions in India. Partners include Avaya, Genesys and Nortel as well as local system integrators like OnMobile, Cellebrum, 3D Networks, Estel, Servion and Lattice Bridge and others.
About Nuance Communications, Inc.
Nuance is the leading provider of speech and imaging solutions for business and consumers around the world. Its technologies, applications, and services make the user experience more compelling by transforming the way people interact with information and how they create, share, and use documents. Every day, millions of users and thousands of businesses experience Nuance's proven applications. For more information, please visit www.nuance.com.
Nuance and the Nuance logo are trademarks or registered trademarks of Nuance Communications, Inc. or its affiliates in the United States and other countries. All other company names or product names may be the trademarks of their respective owners.
Order Dragon Naturally Speaking
Schedule your FREE Medical Transcription Software Demo today.
View the History of Voice Recognition and Speech Recognition Software