Dragon Naturally Speaking Reviews

- 2006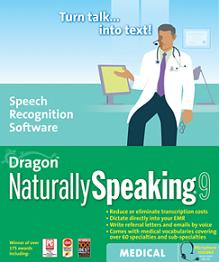 ---
Embedded Speech Technology from Nuance Communications Powers New Mobile Phones from Pantech
Text-to-Speech Unlocks the Power of New Pantech GSM Phones
BURLINGTON, Mass., November 30, 2006 – Nuance Communications, Inc. (NASDAQ: NUAN), a leading supplier of speech and imaging solutions, today announced that the Pantech Group, the second largest mobile phone company in South Korea, has selected speech solutions from Nuance Communications to power its PG-6200, PG-8000 and PG-3700 handsets in multiple languages, including Russian, English and Mandarin Chinese. The products are already available in the Russian and Taiwanese markets.
Pantech's new GSM models, with advanced camera and multimedia functionality, are intended for sophisticated handset users. The phones include RealSpeak™ Mobile SF from Nuance, the industry's leading text-to-speech engine, to accurately convert text into highly intelligible, synthesized speech. RealSpeak Mobile is embedded in devices to deliver high-quality text-to-speech readout of SMS and email messages.
"We believe this partnership with Nuance Communications will add a significant edge both to our handsets and our ability to roll out new products in different parts of the world," said Tae Hyun Jung, vice president, R&D planning division, Pantech Group. "Our goals is to selectively increase the scope of our service in a number of key markets, and being able to provide handsets that are fully functional in local languages will be integral to this process."
"Phones have always been a natural for speech technology, but until recently handsets lacked the processing power and memory to make it work," said Craig Peddie, vice president, Embedded Speech Solutions, Nuance. "Today this has changed, and there are now 50 million phones shipping with Nuance speech technologies. Our technology is cost effective, accurate, easy to use, and easy to integrate, providing value for the user, the manufacturer and the operator."
More than 30 manufacturers worldwide have implemented Nuance solutions in more than 50 million devices around the world, including cellular phones, smart phones and PDAs. Its current customer portfolio includes many of the leaders in the wireless and device industries, including LG Electronics, Motorola, NEC, Analog Devices, Agere Systems, Hitachi, Intel, Mitsubishi Electric, Samsung, Panasonic, Qualcomm and Texas Instruments.
About RealSpeak Mobile
RealSpeak Mobile provides a scalable embedded text-to-speech system for mobile handsets. With RealSpeak Mobile any SMS and email from a user's inbox can be read aloud in more than 20 languages and 30 voices. In order to accommodate typical handset resource constraints, RealSpeak Mobile is available in different memory configurations ranging from a low footprint, entry level version (RealSpeak Mobile SF) to the very high speech quality of RealSpeak Mobile HQ with advanced text pre-processing functionality.
About Pantech Group
Pantech, through its affiliates - Pantech Co., Ltd., Pantech&Curitel Communications, Inc. and Pantech C&I Co. - is the second largest mobile phone company in South Korea and is the seventh largest handset manufacturer in the world. Pantech has been responsible for a number of breakthrough innovations in the mobile technology sector, including the introduction in 2004 of the world's first fingerprint recognition camera phone, as well as award winning camcorder, MP3 and DMB phones. In 2005, Pantech affiliate Pantech&Curitel Communications acquired SK Teletech Co., the handset manufacturing arm of SK Telecom, the number one mobile network operator in South Korea. The SKY brand, originally marketed by SK Teletech as the most popular premium handset brand in South Korea, has since become part of the Pantech brand portfolio. Pantech markets its products under the SKY and Curitel brands in the domestic Korean market and under the Pantech brand overseas. Pantech collectively has approximately 5,000 employees and 22 regional sales offices worldwide. For more information on Pantech, please visit www.pantech.com.
About Nuance Communications, Inc.
Nuance is a leading provider of speech and imaging solutions for business and consumers around the world. Its technologies, applications, and services make the user experience more compelling by transforming the way people interact with information and how they create, share, and use documents. Every day, millions of users and thousands of businesses experience Nuance's proven applications. For more information, please visit www.nuance.com.
Nuance, the Nuance logo and RealSpeak are trademarks or registered trademarks of Nuance Communications, Inc. or its affiliates in the United States and/or other countries. All other company names or product names may be the trademarks of their respective owners.
Order Dragon Naturally Speaking
Schedule your FREE Medical Transcription Software Demo today.
View the History of Voice Recognition and Speech Recognition Software