Dragon Naturally Speaking Reviews

- 2006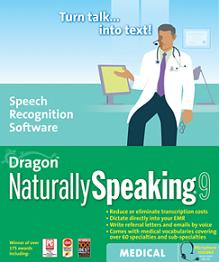 ---
Nuance Communications and iFLYTEK Deliver Voice Search and Download for China Unicom's New Ringback Tone Service
Nuance Mobile Powers First Speech-Enabled Song Selection Application in China Market
BURLINGTON, Mass., May 15, 2006 – Nuance Communications, Inc. (NASDAQ: NUAN), the world's leading supplier of speech and imaging solutions, today announced that it has partnered with iFLYTEK, a leading provider of Chinese speech and language technology, to deliver a speech-based music search and download service for China Unicom, the second largest mobile phone operator in China.
China Unicom's new offering leverages the core speech technologies of Nuance® Mobile and iFLYTEK's specialized speech applications for the Chinese market. The new service provides users with a faster way to search, download and configure ringback tones by replacing complicated touch-tone menus with a speech-based application.
The service, currently deployed or in trials across 18 provinces in China, is the first speech-enabled song selection application in China. China Unicom plans to deploy the application on more than 1,000 ports as it expands the new service to additional provinces. iFLYTEK and Nuance are offering similar song selection applications to additional operators in China and are working together to develop related applications.
"iFLYTEK has a long history of cooperation with Nuance, having been strategic partners since 2001," said Dr. Qingfeng Liu, president, iFLYTEK. "Pairing our Chinese text to speech (TTS) applications with Nuance's Chinese automatic speech recognition (ASR) creates the most innovative speech solution on the Chinese market. Together we're introducing the first large-scale telco-grade deployment in China."
"Mobile operators, such as China Unicom, are increasingly looking to advanced speech solutions as a means of differentiating their services and driving new revenue," said Alan Schwartz, vice president and general manager, Asia Pacific and Japan, Nuance. "Together with partners like iFLYTEK, Nuance Mobile is changing the way people interact with mobile devices by making new phone services easier and more efficient to use."
About Anhui USTC iFLYTEK Co., Ltd.
iFLYTEK provides Chinese speech solutions in the domains of speech synthesis platforms, such as voice value-added services in the telecom segment, embedded speech systems and Chinese language learning systems. With the largest professional Speech R&D team and the largest capital investment in the speech industry in China, iFLYTEK holds the most dominant position in the Chinese domestic market and is combining this industry leadership with a zealous commitment to customers, with key customers such as China Telecom, China Netcom, China Mobile, China Unicom, all key financial institutes in China, and others. Founded in 1999, iFLYTEK is headquartered in Hefei City of Anhui China, with research laboratories, subsidiaries and branches all across the country. Fully recognized by the government in China for its independent innovations in Chinese speech technology, iFLYTEK has won all speech-relevant national awards and is also in all major Chinese national science and technology promotion and incentive programs. For more information, please visit www.iflytek.com.
About Nuance Communications, Inc.
Nuance is the leading provider of speech and imaging solutions for business and consumers around the world. Its technologies, applications, and services make the user experience more compelling by transforming the way people interact with information and how they create, share, and use documents. Every day, millions of users and thousands of businesses experience Nuance's proven applications. For more information, please visit www.nuance.com.
Nuance and the Nuance logo are trademarks or registered trademarks of Nuance Communications, Inc. or its affiliates in the United States and/or other countries. All other company names or product names may be the trademarks of their respective owners.
The statements in this press release that relate to future plans, events or performance are forward-looking statements that involve risks and uncertainties, including risks associated with market trends, competitive factors, and other risks identified in Nuance's SEC filings. Actual results, events and performance may differ materially. Readers are cautioned not to put undue reliance on these forward-looking statements that speak only as of the date hereof.
Order Dragon Naturally Speaking
Schedule your FREE Medical Transcription Software Demo today.
View the History of Voice Recognition and Speech Recognition Software