Dragon Naturally Speaking Reviews

- 2006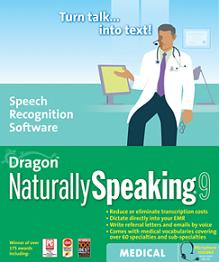 ---
Nuance Communications Alleviates Caller Frustration by Eliminating Complex Touchtone Menus
Speech-Based Routing System Helps More Customers Reach Information Quickly and Efficiently
BURLINGTON, Mass., May 22, 2006 – Nuance Communications, Inc. (NASDAQ: NUAN), the world's leading supplier of speech and imaging solutions, today launched Open Call Steering, a premium, packaged call routing solution that provides accurate, speech-based call routing. Unlike touchtone systems, whose complex menu mazes can lead to misrouted calls and a frustrating customer experience, Open Call Steering™ allows customers to describe their needs in their own words and move directly to their destination. Organizations can direct inbound calls more accurately, more efficiently, and with higher caller satisfaction.
Efficiently and accurately routing inbound calls presents a major challenge to call center managers in every industry in every region of the world. The critical first step in any call is to determine what the caller wants to do and then use that information to route the call to the correct destination -- either a live agent or a self-service application. But many organizations offer too many options within their self-service IVR systems – with a mismatch between the prompted menu choices and callers' specific problems – that end up frustrating customers. This leads to lower automation rates as callers simply "zero out" to avoid the automated system. Open Call Steering serves as a gateway to an organization's contact center, enabling companies to establish a single point of contact and instantly route callers to the customer care solution best equipped to meet their needs.
According to Forrester Research, "Good speech-enabled phone self-service systems offer interaction advantages that even well-designed touchtone systems can't match. … Compared with touch-tone, well-designed speech systems offer usability advantages. Speech interfaces take the keypad out of the interaction – allowing designers to replace deep touchtone menus with directed dialogs or open prompts like "How can I help you?" that shorten users' paths to their destinations." The Economics of Speech for Phone Self-Service, Forrester Research, Inc., September 30, 2005.
Integrated with Today's Leading IVR Platforms
Call centers across all industries, from financial services firms and government agencies to utilities and package delivery services, are already beginning to implement speech-enabled call routing products from Nuance. With the launch of Open Call Steering, the system can now be integrated with today's leading IVR platforms, through partners such as Aspect, Genesys, Intervoice and Nortel.
"Customers call for a reason. Unfortunately many calls into contact centers are mis-routed and a significant percentage of callers zero-out in frustration," said Brian Bischoff, vice president, worldwide voice platform sales, Genesys. "We can now help solve this by leveraging Nuance's Open Call Steering to accurately identify callers and their intent, and to integrate real time business rules in Genesys to find the best available resource for the customer. Think about it as installing a new customer front door to your business allowing your customers to speak their needs and be immediately guided to your best representative. The result: fewer misroutes, more focused customer interaction, and overall improvement in customer satisfaction."
"Callers want an intuitive and simple experience when using self-service applications," said Roxann Swanson, vice president and general manager Multimedia Applications, Nortel. "We are excited to be adding the Nortel Natural Speech Navigator, powered by Nuance's Open Call Steering, to our portfolio. Callers benefit from a single prompt from which all destinations can be reached, eliminating the challenge presented by complex menu trees. Natural Speech Navigator allows callers to focus on speaking their requests instead of navigating menus, which is where many customers drop. Callers are promptly directed to the appropriate expert, regardless of whether this is another self-service application, a contact center agent or other knowledge worker. The result is a greatly enhanced caller experience."
Open Call Steering consolidates multiple phone numbers, providing a single point of access for all inbound calls. The system greets callers and allows them to speak requests naturally – rather than forcing the caller to answer with a word or short phrase, as with a directed dialog speech system. For example, the application can simply greet callers with "Welcome, what can I do for you?" A caller may respond by saying such wide-ranging phrases as "I have a, uhh … billing question," or "Yeah, can you tell me, umm … when I made my last payment?" and the system will accurately route the caller.
"Misrouted calls have a tangible effect on the bottom line and the ROI associated with a self-service system," said Peter Mahoney, vice president, worldwide marketing, Nuance Communications. "By reducing mis-routing rates and zero-outs, and improving overall automation rates, Open Call Steering can generate $4 million savings annually and a rapid ROI for call centers handling 10 million calls per year. More importantly, we're helping call centers deliver shorter, more efficient interactions with callers that offer a more satisfying caller experience."
Open Call Steering will be generally available on May 31, 2006 with support for English in multiple dialects, including US, UK, Australian, and Indian. Non-English languages can be supported on demand.
Nuance, the Nuance logo, and Open Call Steering are trademarks or registered trademarks of Nuance Communications, Inc. or its affiliates in the United States and/or other countries. All other company names or product names may be the trademarks of their respective owners.
The statements in this press release that relate to future plans, events, or performance or to market acceptance of or performance of Nuance's products are forward-looking statements that involve risks and uncertainties, including risks associated with market trends, competitive factors, and other risks identified in Nuance's SEC filings. Actual results, events, and performance and actual market acceptance and performance of Nuance's products may differ materially. Readers are cautioned not to put undue reliance on these forward-looking statements that speak only as of the date hereof.
Order Dragon Naturally Speaking
Schedule your FREE Medical Transcription Software Demo today.
View the History of Voice Recognition and Speech Recognition Software