Dragon Naturally Speaking Reviews

- 2006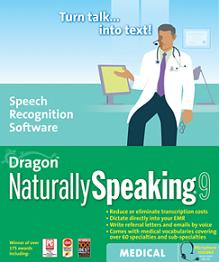 ---
Nuance Automotive Powers the Connected Car, Delivers Enhanced Services and Safety for Drivers Worldwide
Nuance Speech Solutions Help Drivers Keep Their Eyes on the Road and Their Hands on the Wheel as Cars Expand Network-Based Systems and Services
BURLINGTON, Mass., June 14, 2006 – Nuance Communications, Inc. (NASDAQ: NUAN), the world's leading supplier of speech and imaging solutions, today announced Nuance® Automotive, a speech solutions portfolio that enables a host of enhanced in-vehicle services to improve the driving experience and overall vehicle safety. Nuance Automotive helps drivers stay focused on the road when accessing the advanced electronic applications found in current generation vehicles.
From voice destination entry for navigation systems to voice activated dialing and voice command of automotive controls, Nuance Automotive speech-enables telematics and automotive infotainment systems to provide hands-free, eyes-free access to the advanced systems that today's drivers demand. As more cars are connected to a broad range of networks -- such as navigation systems with live traffic updates, satellite radio, cellular phone networks and in-vehicle concierge services – Nuance Automotive delivers a multi-modal experience that allows drivers to access a broader range of services and content without compromising safety.
According to industry analyst firm Strategy Analytics, interactive voice recognition technology will play a key role as OEMs and suppliers seek to meet the demand for increasingly complex – yet safe and easy to use – consumer electronics applications in vehicles. "An interface that enhances the driver experience by limiting manual interaction and driver distraction is critical for the adoption of advanced technologies in the automotive environment," said Mark Fitzgerald, senior analyst, Strategy Analytics. "Speech applications such as those found in Nuance Automotive offer a safer and more natural interface that will drive further adoption of telematics units."
Today, Nuance Automotive solutions can be found worldwide in more than five million cars, representing more than 100 models from all major car manufacturers, including DaimlerChrysler, Fiat, Ford, Nissan and Renault. Through a combination of products and services, as well as partnerships with Tier 1 suppliers such as Aisin AW, Alpine, Bosch Blaupunkt, Bury, Denso, Magneti Marelli and Microsoft, Nuance Automotive is delivering improved safety and ease of use for the automotive consumer.
Innovative solutions from Nuance are used to power a variety of in-car services today including:
Navigation: Nuance Automotive powers a robust, speaker-independent voice destination entry application for in-car navigation systems. The industry's leading speech recognition and text-to-speech technology eliminates the time-consuming task of keying in street or city names by allowing users to simply speak a destination. The Nuance system responds with turn-by-turn voice directions delivered through the car's audio system.

Communications: The speaker-independent system enables voice-activated digit or name dialing, notification of incoming calls and readout of incoming text messages. Bluetooth-compatible phones are seamlessly linked to the vehicle's audio system to create a complete hands-free phone solution. Nuance Automotive also supports the development of in-vehicle dictation of messages.

Command and Control: Users control audio and climate settings with standard voice commands. Natural and intuitive speech commands such as "Set temperature to 68 degrees" eliminate the need to fumble with dashboard controls.

Entertainment: Nuance Automotive, combined with the global music information database and media management solutions from Gracenote, radically changes the car entertainment experience, allowing drivers to control and enjoy their entire digital music collections simply by speaking – and without ever taking their hands off the steering wheel.

Concierge Service: From finding the nearest gas station or requesting roadside assistance to accessing local weather reports and stock quotes, Nuance Automotive safely and efficiently connects drivers to the content and services they need while on the road.
"The safety and convenience features of speech technologies to access and control in-vehicle systems have been adopted by leading OEMs and suppliers for several years," said Craig Peddie, vice president and general manager, embedded solutions, Nuance. "But as network-based services quickly evolve, we're witnessing an explosion of new automotive systems and content where speech serves as the only safe and user-friendly interface. Beginning with 2007 models, drivers will encounter a broader use of voice recognition to improve the overall driving experience in vehicles ranging from luxury cars to entry-level compacts."
About Nuance Automotive
As a leading supplier of speech components to automotive OEMs and vendors, Nuance Communications offers an integrated suite of technologies and services to enable voice-activated dialing, voice destination entry for navigation systems, vehicle command and control, and in-vehicle entertainment systems. The company's speech recognition and text-to-speech software deliver state-of-the-art performance and a rich set of features and tools tailored for the highly demanding automotive environment.
About Nuance Communications, Inc.
Nuance is the leading provider of speech and imaging solutions for business and consumers around the world. Its technologies, applications, and services make the user experience more compelling by transforming the way people interact with information and how they create, share, and use documents. Every day, millions of users and thousands of businesses experience Nuance's proven applications. For more information, please visit www.nuance.com.
Nuance and the Nuance logo are trademarks or registered trademarks of Nuance Communications, Inc. or its affiliates in the United States and/or other countries. All other company names or product names may be the trademarks of their respective owners.
The statements in this press release that relate to future plans, events, or performance or to market acceptance of Nuance's products are forward-looking statements that involve risks and uncertainties, including risks associated with market trends, competitive factors, and other risks identified in Nuance's SEC filings. Actual results, events, and performance and actual market acceptance of Nuance's products may differ materially. Readers are cautioned not to put undue reliance on these forward-looking statements that speak only as of the date hereof.
Order Dragon Naturally Speaking
Schedule your FREE Medical Transcription Software Demo today.
View the History of Voice Recognition and Speech Recognition Software