Dragon Naturally Speaking Reviews

- 2006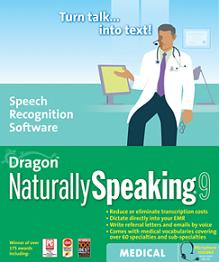 ---
Nuance Communications Honored with 2006 Growth Strategy Leadership Award for Automotive Telematics and Infotainment
Frost & Sullivan Award Acknowledges Nuance Automotive Speech Technology as Industry Leader
BURLINGTON, Mass., June 28, 2006 – Nuance Communications, Inc. (Nasdaq: NUAN), a global leader in speech and imaging solutions, today announced it has received the 2006 Growth Strategy Leadership Award from Frost & Sullivan, a global business consulting company. The award recognizes Nuance's innovative technology and leadership position in the automotive telematics and infotainment market.
As a leading supplier of speech components to automotive OEMs and vendors, Nuance Communications offers an integrated suite of technologies and services to enable voice-activated dialing, voice destination entry for navigation systems, vehicle command and control, and in-vehicle entertainment systems. Nuance® Automotive speech recognition and text-to-speech software deliver state-of-the-art performance and a rich set of features and tools tailored for the highly demanding automotive environment.
"Speech is critical to the development of next-generation automotive infotainment systems, enabling minimal driver intervention for increased convenience and greater driving safety," said Brett Gascoine, director, European Best Practices Research Group, Frost & Sullivan. "Nuance has established a prominent position in this market and is setting the standard for speech technology in the automotive environment."
Nuance Automotive solutions can be found worldwide in more than five million cars, including multiple models from Ford Motor Company. Ford selected Nuance's embedded speech solutions for speech-enabled navigation and entertainment control, as well as voice-activated dialing for the majority of its models. The company introduced the industry's first full-featured vehicle voice control system in 1999, and decided to include speech recognition as an option in all of its new models beginning in 2005. The advanced conversational speech interface technology in Ford cars today lets drivers have a normal dialogue with the vehicle to control many functions, including navigation, phone, entertainment, climate control, the retractable roof, and personalization preferences. There is no need to memorize specific commands. And when the vehicle answers back, it sounds like a real person – not a robot.
"The future of the automotive industry calls for a speech-oriented driver-vehicle interface, from speech-enabled audio systems, to speech-based navigation systems and climate controls," said Craig Peddie, vice president and general manager, Embedded Speech Solutions, Nuance. "Drivers are increasingly looking for hands-free, eyes-free interactions with in-vehicle devices for optimal on-road safety and personal convenience. This award from Frost & Sullivan acknowledges the strong reputation Nuance has earned in the automotive industry by providing significant value to both our OEM partners and their end users."
About Frost & Sullivan
Frost & Sullivan, a global growth consulting company, has been partnering with clients to support the development of innovative strategies for more than 40 years. The company's industry expertise integrates growth consulting, growth partnership services and corporate management training to identify and develop opportunities. Frost & Sullivan serves an extensive clientele that includes Global 1000 companies, emerging companies, and the investment community, by providing comprehensive industry coverage that reflects a unique global perspective and combines ongoing analysis of markets, technologies, econometrics, and demographics.
The Frost & Sullivan Award for Growth Strategy Leadership is given each year to the company that has demonstrated exceptional growth strategy within its industry. This award is given to the company that has bolstered its position in the market during the base year, and whose strategy will have a lasting impact on the market. Award criteria include technological innovation and leadership, discovering new venues for an established product, and ability to grow in a maturing market.
About Nuance Communications, Inc.
Nuance is the leading provider of speech and imaging solutions for businesses and consumers around the world. Its technologies, applications and services make the user experience more compelling by transforming the way people interact with information and how they create, share and use documents. Every day, millions of users and thousands of businesses experience Nuance's proven applications and professional services. For more information, please visit nuance.com.
Nuance and the Nuance logo are trademarks or registered trademarks of Nuance Communications, Inc. or its affiliates in the United States and/or other countries. All other company names or product names may be the trademarks of their respective owners.
The statements in this press release that relate to future plans, events or performance are forward-looking statements that involve risks and uncertainties, including risks associated with market trends, competitive factors, and other risks identified in Nuance's SEC filings. Actual results, events and performance may differ materially. Readers are cautioned not to put undue reliance on these forward-looking statements that speak only as of the date hereof.
Order Dragon Naturally Speaking
Schedule your FREE Medical Transcription Software Demo today.
View the History of Voice Recognition and Speech Recognition Software