Dragon Naturally Speaking Reviews

- 2006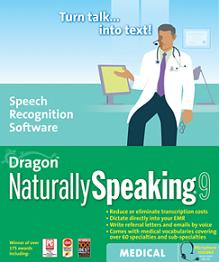 ---
Nuance to Acquire MobileVoiceControl, Expand Speech-Enabled Mobile Application Offerings
MobileVoiceControl Brings Powerful Speech Applications and Consumer Presence, Reinforces Nuance Position at Forefront of Rapidly Growing Mobile Market
BURLINGTON, Mass., December 7, 2006 – Nuance Communications, Inc. (NASDAQ: NUAN), a leading supplier of speech and imaging solutions, today announced that it has signed an agreement to acquire MobileVoiceControl, a provider of speech-enabled mobile search and messaging services. The transaction allows Nuance to further accelerate the deployment of speech-enabled solutions in the wireless industry, in particular within the mobile search and communications markets.
MobileVoiceControl provides a speech-enabled service that allows consumers to easily dictate and send email or text messages, dial a contact, create calendar entries, and search Web content entirely with their voice. MobileVoiceControl brings to Nuance a complete mobile service with powerful speech-enabled search and communications applications. Today, the service is available to Sprint Nextel (NYSE:S) subscribers on select devices and can also be downloaded from Handango.com. Rich, dynamic content and advertising is delivered through a strategic content relationship with Gannett Co. Inc. (NYSE: GCI) and USA TODAY.
"Speech technology is rapidly expanding the possibilities for consumers in the mobile environment," said Paul Ricci, chairman and CEO, Nuance. "MobileVoiceControl's service enhances the accessibility and utility of mobile devices, and by integrating the advanced speech technology of our Nuance Mobile product portfolio, can truly become a transformative consumer service. Nuance Mobile now represents the industry's most ambitious and advanced set of capabilities for today's mobile environment."
The mobile device and wireless phone market is one of the fastest growing technology markets in the world, and the opportunity to provide content, advertising, and services has enticed the world's more prominent Internet, search, software and content providers. While many phones and devices today have Web and data capabilities, advanced mobile phone functionality and much of all available mobile content remain virtually invisible to users because it is too deeply hidden in confusing menu hierarchies. Nuance continues to make significant investment in mobile speech technology because it offers the best way to overcome these challenges and drive growth for mobile services.
"Joining Nuance gives MobileVoiceControl the opportunity to leverage the industry's leading speech technology to expand the feature set and capabilities of our mobile speech services," said Stephen S. Burns, president and founder of MobileVoiceControl. "The combination of our two companies offers MobileVoiceControl direct access to Nuance's vast technology portfolio, global resources and carrier relationships, allowing us to further capitalize on the success we've had since our launch earlier this year and accelerate our growth into new areas."
MobileVoiceControl combines sophisticated voice recognition capabilities with easy access to Web content and services, providing an opportunity to unlock the potential of mobile search and communications. The addition of MobileVoiceControl offers many advantages and synergies that will further expand Nuance's market presence and leadership in the rapidly expanding wireless market:
Strong Relationships with Wireless and Consumer Markets
The MobileVoiceControl service is available for select BlackBerry, Palm and Windows Mobile devices and can also be downloaded at Handango.com, one of the world's most popular Web retailers for mobile applications. Nuance also intends to make new MobileVoiceControl services available to its existing mobile partners for private labeling and redistribution.
Exciting Content and Advertising Partnerships
MobileVoiceControl partners with Gannett Co., Inc. which allows users to access USA TODAY's real-time, national content such as News, Money, Sports, Life and Weather, plus advertising. In the future, Nuance expects local content from other news outlets, both print and broadcast, to be available through the MobileVoiceControl application.
Powerful Mobile Search and Communications Applications
MobileVoiceControl's service allows users to press one-button on their mobile phone and simply speak their request. Consumers easily dictate and send email or text messages, create calendar entries, dial a contact, and search the Web for business listings, news, weather, stock quotes, sport scores and more. Further, MobileVoiceControl is enhancing its service offering for specialized domains like healthcare.
To download a free trial of the MobileVoiceControl software, please visit: http://www.mobilevoicecontrol.com
The acquisition has been approved by the boards of directors of both companies and is expected to close before the end of the quarter, subject to customary conditions.
About MobileVoiceControl, Inc.
MobileVoiceControl, Inc. is a pioneer in bringing speaker-independent, high-accuracy speech recognition to the mobile phone industry. With one of the world's most versatile and accurate mobile speech recognition systems, MobileVoiceControl makes it easy for consumers to control their mobile phones as well as enjoy simple access to all web content just by asking. The company has a content agreement with Gannett Co. Inc. and USA TODAY.
About Nuance Communications, Inc.
Nuance is a leading provider of speech and imaging solutions for business and consumers around the world. Its technologies, applications, and services make the user experience more compelling by transforming the way people interact with information and how they create, share, and use documents. Every day, millions of users and thousands of businesses experience Nuance's proven applications. For more information, please visit www.nuance.com.
The statements in this press release that relate to future plans, events, or performance or to market acceptance of Nuance's products are forward-looking statements that involve risks and uncertainties, including risks associated with market trends, competitive factors, and other risks identified in Nuance's SEC filings. Actual results, events, and performance and actual market acceptance of Nuance's products may differ materially. Readers are cautioned not to put undue reliance on these forward-looking statements that speak only as of the date hereof.
Nuance and the Nuance logo are trademarks or registered trademarks of Nuance Communications, Inc. or its affiliates in the United States and/or other countries. All other trademarks referenced herein are the property of their respective owners.
Order Dragon Naturally Speaking
Schedule your FREE Medical Transcription Software Demo today.
View the History of Voice Recognition and Speech Recognition Software