Dragon Naturally Speaking Reviews

- 2006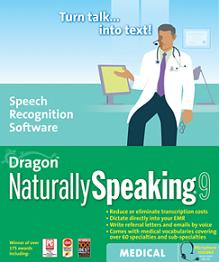 ---
Nuance Communications Teams with Analog Devices to Offer Advanced Automotive Platform
Nuance Speech Applications on Blackfin Platform Power Hands-free Solutions for Leading Automotive Suppliers
BURLINGTON, Mass., August 24, 2006 – Nuance Communications, Inc. (NASDAQ: NUAN), the world's leading supplier of speech and imaging solutions, today announced that it has expanded its relationship with Analog Devices, Inc. to deliver speech-enabled solutions for the automotive industry. Leading suppliers of hands-free speech solutions for the automotive industry, including Bury, paragon AG and PEIKER acustic, have already adopted Nuance® embedded speech solutions on Blackfin-based platforms.
Nuance speech technologies, which have been embedded within the Blackfin Bluetooth Hands-Free Car Kit for in-vehicle communications since 2004, are now part of the Blackfin Car Telematics platform to power voice destination entry and readout for navigation systems. The Blackfin Car Telematics platform capitalizes on the processing power of a single Blackfin processor to reduce telematics system costs, size and development time by integrating many telematics tasks, including speech recognition and text to speech, onto a single processing platform.
"Powered by Nuance speech technologies, the Blackfin Car Telematics Platform supports the latest voice processing algorithms, delivering the highest quality speech in noisy automotive environments," said Mark Gill, director, Automotive Products, DSP and System Products Division, Analog Devices. "By utilizing the Blackfin Car Telematics platform, design engineers can reduce telematics system costs, size and development time, and combine hands-free wireless and navigation system processing on one processor. The adoption of this solution will enable the introduction of commodity telematics systems to a broader range of vehicles than previously possible."
"A platform that delivers pre-packaged text-to-speech and automatic speech recognition technology is critical to the success of this market," said Craig Peddie, vice president and general manager, embedded speech, Nuance. "Our extensive partnership with Analog Devices has enabled our joint customers to develop hands-free solutions more than 30 percent faster. The reference design has been created not only to show the power of our joint solution but also to meet the car makers' requirements for a fast project execution with less project cycles."
With Nuance speech solutions embedded on the ADI platform, drivers benefit from hands-free, eyes-free use of Bluetooth-enabled phones. Calls can be initiated or received using voice commands and voice-activated dialing, rather than using the traditional keypad. The car kit is integrated into the car's audio system so that phone conversations can be heard over the speakers.
Hands-Free Car Kits Adopted by Leading Suppliers
The integrated platform has already been adopted by a number of automotive suppliers, including Bury, paragon AG and PEIKER acustic:

OEM supplier paragon fidelity GmbH selected the joint offering from ADI and Nuance to develop cutting-edge hands-free voice dialing and messaging systems for the automotive industry. "One of the future trends in automobiles is the integration of mobile communications devices," said Klaus Dieter Frers, chief executive officer at paragon AG. "To give drivers and their passengers a better communication and information experience in their cars, we turned to ADI and Nuance to deliver top quality data and voice transmission, integrating a broad array of functions for mobile communications devices with optimal user orientation."

PEIKER acustic, one of the leading suppliers of components in the sector of communication technologies, has been providing DaimlerChrysler, Ford and several other manufacturers with hands-free solutions for several years. The German manufacturer for high-quality communication solutions selected the joint hands-free car kit offering because it needed a safer and more user-friendly solution for hands-free mobile phone operation like dialing and listening to an SMS. "Speech-recognition systems have demonstrated great progress in the area of the driver's safety," said Reinhard Kromer-von Baerle, senior executive vice president sales. "Due to the increasing complexity of multimedia and infotainment devices, the driver risks being distracted from happenings on the road when using manual control and input systems. It is, however, much safer and more convenient if the user can revert to a medium which is totally natural to him: speech."

Bury GmbH & Co., one of the leading manufacturers of hands-free car kits and navigation systems in Europe, leverages the integrated ADI platform for its products to offer drivers maximum convenience and safety while driving. "Having access to mobile phones while on the road is a professional and private must for many people," said Reinhard Meyer, commercial director, Bury Technologies. "However, in many countries using a telephone while driving -- without a hands-free set -- is prohibited. By offering our car kits on the ADI platform, powered by Nuance speech recognition and text-to-speech engines, we can offer truly global solutions, with the industry's leading voice quality and comprehensive language coverage."
About Nuance Communications, Inc.
Nuance is the leading provider of speech and imaging solutions for business and consumers around the world. Its technologies, applications, and services make the user experience more compelling by transforming the way people interact with information and how they create, share, and use documents. Every day, millions of users and thousands of businesses experience Nuance's proven applications. For more information, please visit www.nuance.com.
Nuance and the Nuance logo are trademarks or registered trademarks of Nuance Communications, Inc. or its affiliates in the United States and/or other countries. All other trademarks referenced herein are the property of their respective owners.
The statements in this press release that relate to future plans, events, or performance or to market acceptance of Nuance's products are forward-looking statements that involve risks and uncertainties, including risks associated with market trends, competitive factors, and other risks identified in Nuance's SEC filings. Actual results, events, and performance and actual market acceptance of Nuance's products may differ materially. Readers are cautioned not to put undue reliance on these forward-looking statements that speak only as of the date hereof.
Order Dragon Naturally Speaking
Schedule your FREE Medical Transcription Software Demo today.
View the History of Voice Recognition and Speech Recognition Software