Dragon Naturally Speaking Reviews

- 2006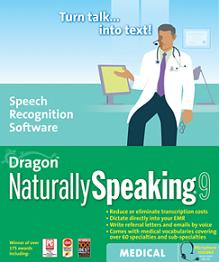 ---
Survey Reveals More Motorists Read and Send SMS Messages While Driving and Would Value a Speech Interface to Improve Safety and Ease-of-Use
Nuance Communications Unveils Survey Results on Usage of In-Vehicle Information and Communication Devices; Examines Value of Speech for Improved Driver Safety and Ease of Use
BURLINGTON, Mass., September 5, 2006 – Nuance Communications, Inc. (NASDAQ: NUAN), the world's leading supplier of speech and imaging solutions, today announced the results of a recent survey that assessed the experience and expectations of car owners regarding speech-enabled functions in cars. The survey of nearly 1,000 drivers across Germany, Japan and the United States confirmed that drivers rely heavily on in-vehicle information and communication devices – and they're willing to pay extra for the ease of use and safety benefits offered by speech-enabled applications in cars.
According to the Nuance survey, a significant number of drivers worldwide are taking their eyes off the road to read SMS messages (20 percent) or to send SMS messages (16 percent). Survey respondents embraced the advantages of voice-activated dialing or speech messaging systems that read incoming text messages and allow users to dictate new messages. More than 60 percent of survey respondents indicated a belief that speech systems would increase safety, and nearly 70 percent of respondents believed that speech-based systems make it easier to use in-vehicle equipment.
"The proliferation of technology in cars, such as mobile phones, navigation systems and MP3 players, has created a global fleet of distracted drivers," said Craig Peddie, vice president and general manager, Embedded Speech Solutions, Nuance. "From voice-activated dialing and voice destination entry for navigation systems to speech-based control of entertainment systems, embedded speech applications deliver the hands-free, eyes-free interface that today's electronically connected drivers need to balance on-road safety and personal convenience."
The survey also revealed a variety of regional/cultural differences that impact survey respondents' experience and expectations for speech-enabled functions in cars. Drivers in the US are far more likely to accept incoming calls or place a phone call while driving. European respondents expressed the most enthusiasm for speech-based applications, with significantly more German drivers expressing interest in speech-based navigation systems as well as the ability to listen to and dictate SMS messages while driving. However, US respondents using MP3 players expressed higher interest in speech-enabled entertainment devices than survey participants from other regions. In fact, speech-enabled MP3 devices were the highest ranked speech application for US drivers.
Additional survey results include the following:
60 percent of the drivers surveyed use their cell phones to select an existing contact from an address book while driving, and 54 percent are likely to accept incoming calls. 75 percent of all respondents find voice activated name dialing very helpful, and nearly 65 percent would like to be informed by voice about incoming calls.

76 percent of drivers enter or change destinations on navigation devices while on the road. More than 70 percent of drivers believe that controlling navigation systems by voice improves safety and 76 percent believe that controlling navigation systems by voice makes it easier to use the navigation system while driving.

More than 60 percent of drivers would prefer a car with voice destination entry for navigation over a car in the same category and price without voice destination entry capabilities.

Nearly 70 percent of intended MP3 users believe that controlling audio and entertainment systems by voice makes it easier to use these systems while driving. More than 60 percent of these respondents expressed interest in the ability to use voice to change the radio station, or select a song from a playlist by saying the title or artist.
For a complete summary of survey results, visit http://www.nuance.com/ads/automotive/survey.
About Nuance Communications, Inc.
Nuance is the leading provider of speech and imaging solutions for business and consumers around the world. Its technologies, applications, and services make the user experience more compelling by transforming the way people interact with information and how they create, share, and use documents. Every day, millions of users and thousands of businesses experience Nuance's proven applications. For more information, please visit www.nuance.com
Nuance and the Nuance logo are trademarks or registered trademarks of Nuance Communications, Inc. or its affiliates in the United States and/or other countries. All other trademarks referenced herein are the property of their respective owners.
Order Dragon Naturally Speaking
Schedule your FREE Medical Transcription Software Demo today.
View the History of Voice Recognition and Speech Recognition Software