Dragon Naturally Speaking Reviews

- 2006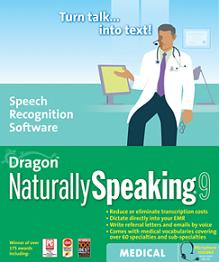 ---
Nuance Communications to Host Mobile Industry Leaders at Conversations Mobile Conference
Google, Nokia and Vodafone Headline Conference Agenda
BURLINGTON, Mass., September 5, 2006 – Nuance Communications, Inc. (NASDAQ: NUAN), the world's leading supplier of speech and imaging solutions, today announced it will host the first annual Conversations Mobile conference, a premier speech event focused exclusively on the mobile communications industry. Conversations Mobile, co-located with the annual Conversations User Conference, will take place October 22-25, 2006 at the JW Marriott Grande Lakes in Orlando, Fla.
The inaugural event agenda features a distinguished line-up of mobile industry executives and visionaries, including keynotes from Google (NASDAQ: GOOG), Nokia (NYSE: NOK) and Vodafone (NYSE: VOD). Conversations Mobile brings together wireless carriers and device manufacturers, as well as content and portal providers, to address the technology, trends and business opportunities fueling the growing interest in voice-driven search, content download, email and text messaging. Current conference sponsors include Lucent Technologies, Mobeus Corporation, MobileVoiceControl Inc., Promptu, Unisys and VoiceBox Technologies.
"I look forward to participating in this conference as revolutionary speech applications for the wireless industry continue to be developed, such as the VoiceControl™ application for use with certain handsets from Research in Motion and Palm in the Sprint network, announced earlier today," said Steve Burns, president, MobileVoiceControl. "Conversations Mobile comes at a perfect time to gather key industry leaders together to plot the course of this burgeoning market and there's no better vendor than Nuance to take the lead in organizing this event."
"Conversations Mobile 2006 is the only conference dedicated to the practical – and profitable – deployment of speech technology in wireless communications," said Michael Thompson, vice president and general manager, Telco, Search and Communications, Nuance. "Industry leaders, such as keynote speakers Google and Nokia, will gather to collectively address some of the industry's most challenging topics and will work with Nuance's soon-to-be launched Mobile Marketplace program to shape the future of speech technology for mobile devices."
Program information and a detailed conference agenda are available online at www.conversations2006.com/mobile.
About Nuance Communications, Inc.
Nuance is the leading provider of speech and imaging solutions for business and consumers around the world. Its technologies, applications, and services make the user experience more compelling by transforming the way people interact with information and how they create, share, and use documents. Every day, millions of users and thousands of businesses experience Nuance's proven applications. For more information, please visit www.nuance.com.
Nuance and the Nuance logo are trademarks or registered trademarks of Nuance Communications, Inc. or its affiliates in the United States and/or other countries. All other trademarks referenced herein are the property of their respective owners.
Order Dragon Naturally Speaking
Schedule your FREE Medical Transcription Software Demo today.
View the History of Voice Recognition and Speech Recognition Software