Dragon Naturally Speaking Reviews

- 2006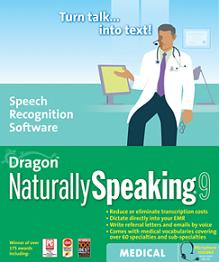 ---
Nuance and LG Electronics Sign License Agreement for Nuance's Voice-Activated Dialing Patent
Agreement Provides License to Nuance Technology for LG Phones Using Voice-Activated Dialing
BURLINGTON, Mass., October 11, 2006 – Nuance Communications, Inc. (NASDAQ: NUAN), a leading supplier of speech and imaging solutions, today announced that Nuance and LG Electronics have agreed to a license agreement for Nuance's voice-activated dialing patent (United States Patent No. 6,501,966), covering LG mobile phones using voice-activated dialing.
Pursuant to the license agreement, LG Electronics will be licensed to manufacture its products that allow users to simply use their voice to dial phone numbers and access address books. The voice-activated dialing patent is one of more than 425 patents that Nuance and its affiliates hold in the fields of speech and imaging technologies. The company and its affiliates have made significant investments in research, development and the acquisition of intellectual property to provide customers with best-in-class solutions and a commitment to ongoing innovation.
"Voice technologies are becoming more and more popular in mobile phones around the world as consumers demand enhanced value and convenience in their mobile experience," said Steve Chambers, president, Speech Solutions Division, Nuance. "We're pleased with the terms of this agreement and will continue to work with LG Electronics to drive speech innovation in mobile communications devices."
About LG Electronics, Inc.
LG Electronics, Inc. is a global leader in consumer electronics and mobile communications. The company has more than 72,000 employees working in 77 subsidiaries and marketing units around the world. LG Electronics is the world's largest producer of CDMA mobile phones, optical storage devices, residential air conditioners and home theater systems. With total worldwide revenues of more than USD 35 billion (consolidated USD 45 billion), LG Electronics is comprised of four business units: Mobile Communications, Digital Appliance, Digital Display and Digital Media. For more information, please visit wwww.lge.com.
About Nuance Communications, Inc.
Nuance is a leading provider of speech and imaging solutions for business and consumers around the world. Its technologies, applications, and services make the user experience more compelling by transforming the way people interact with information and how they create, share, and use documents. Every day, millions of users and thousands of businesses experience Nuance's proven applications. For more information, please visit www.nuance.com.
Nuance and the Nuance logo are trademarks or registered trademarks of Nuance Communications, Inc. or its affiliates in the United States and/or other countries. All other trademarks referenced herein are the property of their respective owners.
The statements in this press release that relate to future plans, events, or performance or to market acceptance of Nuance's products are forward-looking statements that involve risks and uncertainties, including risks associated with market trends, competitive factors, and other risks identified in Nuance's SEC filings. Actual results, events, and performance and actual market acceptance of Nuance's products may differ materially. Readers are cautioned not to put undue reliance on these forward-looking statements that speak only as of the date hereof.
Order Dragon Naturally Speaking
Schedule your FREE Medical Transcription Software Demo today.
View the History of Voice Recognition and Speech Recognition Software