Dragon Naturally Speaking Reviews

- 2006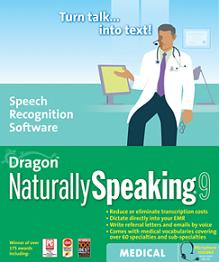 ---
Nuance Communications to Host Mobile Text Messaging Challenge
Man vs. Machine Competition for Mobile Message Speed and Accuracy
BURLINGTON, Mass., October 16, 2006 -- Nuance Communications, Inc. (Nasdaq: NUAN), a leading provider of speech and imaging solutions, will host the "The Amazing Race: Mobile Text Messaging," a challenge to determine the fastest and most accurate way to send text messages and email using mobile devices.
What:
In a classic match-up of man vs. machine, the Amazing Race pits the most proficient 3-key and T-9 typists, including the world champion of text messaging, against Nuance Mobile Dictation, a new technology that allows mobile device users to dictate messages.
Who:
Ben Cook, recently crowned the world champion of text messaging, will race against Nuance Mobile Dictation, the speech recognition technology that allows mobile phone users to enter messages using speech. Cook, a teen from Utah, holds the Guinness World Record for the fastest entry of a 160-character standardized message on a mobile device. The Nuance Amazing Race will feature the same text Cook used to win the championship, as well as common text messages that users would send in day-to-day conversations.
When:
Tuesday, October 24, 2006 11:15 a.m. – 12:00 p.m. EST
Where:
The Mobile Email Amazing Race will take place at Conversations Mobile, a premier speech event created especially for the mobile communications industry. JW Marriott Grande Lakes, 4040 Central Florida Parkway, Orlando, FL
Why:
Mobile subscribers sent over a trillion SMS messages last year. Although texting in the United States has previously lagged behind Europe and Asia, texting is growing in popularity with 12.5 billion messages sent in the US during the month of June 2006, up 71 percent from 7.3 billion messages in June 2005 . One barrier for the adoption of texting by mobile users is the cumbersome phone keypad, which significantly constrains data entry. Speech solutions from Nuance Mobile eliminate the need to manually input text, giving mobile phone users a more natural way to enter messages, up to five times faster than using a keypad or predictive text.
How:
Program information and a detailed conference agenda are available online at www.conversations2006.com/mobile. To attend the Amazing Race, contact Kristen Wylie at (781) 565-5428.
About Nuance Communications, Inc.
Nuance is a leading provider of speech and imaging solutions for businesses and consumers around the world. Its technologies, applications and services make the user experience more compelling by transforming the way people interact with information and how they create, share and use documents. Every day, millions of users and thousands of businesses experience Nuance's proven applications and professional services. For more information, please visit www.nuance.com.
Nuance and the Nuance logo are trademarks or registered trademarks of Nuance Communications, Inc. or its affiliates in the United States and/or other countries. All other trademarks referenced herein are the property of their respective owners.
Order Dragon Naturally Speaking
Schedule your FREE Medical Transcription Software Demo today.
View the History of Voice Recognition and Speech Recognition Software