Dragon Naturally Speaking Reviews

- 2006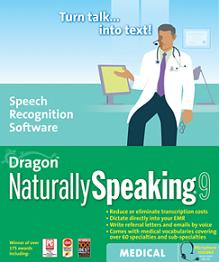 ---
Nuance Communications Launches Nuance Mobile Speech Platform
New Platform Leverages Large Vocabulary, Natural, Open-Ended Speech Recognition Capabilities to Transform the Mobile Application Experience
ORLANDO, Fla., October 23, 2006 – Nuance Communications, Inc. (NASDAQ: NUAN), a leading supplier of speech and imaging solutions, today launched the Nuance® Mobile Speech Platform. This groundbreaking architecture of tools and components provides mobile application developers with the ability to enhance their offerings with a seamless speech experience – from advanced speech recognition to natural text-to-speech – that dramatically enhances usability. The product was formally announced at Conversations Mobile, a premier speech event for the mobile communications industry being held in Orlando this week.
With applications designed on the Nuance Mobile Speech Platform, users can speak natural queries to find ringtones, locate the nearest Starbucks, search the Web, or dictate a complete SMS or email. Users can even instruct their devices by voice to read back incoming messages, such as an SMS, or content, such as on-screen directions, using Nuance's latest text-to-speech technology. The Nuance Mobile Speech Platform largely eliminates the need to use structured phrasing when speaking queries, and even filters "um" and "ah" type utterances, for fast, highly accurate recognition and response.
The Nuance Mobile Speech Platform allows users to speak SMS or e-mail messages using highly accurate, large vocabulary speech recognition, the same technology that powers Nuance's award winning Dragon™ NaturallySpeaking® desktop dictation products, thereby eliminating the need to "thumb" in text using predictive technology or mini QWERTY keyboards. For mobile search queries, applications built using the Nuance Mobile Speech Platform allow users to simply say, "Um, find the Starbucks on Main Street please," or "I'm looking for, ah … Justin Timberlake ringtones," or "What poker games can I download?" to be quickly directed to the desired content.
"Recent usability research suggests over 65 percent of all mobile content is virtually invisible to users because it is too deeply hidden in a maze of confusing menu hierarchies," said Peggy Anne Salz, author of the Informa report Mobile Search and Content Discovery. "Mobile devices – with their screen-size limitations and restricted input capabilities – only exacerbate the problem. If operators want to sell more mobile content, then they're going to have to make finding it and buying it a no-brainer. Speech removes the pain from the content discovery process and the latest advances in speech recognition make voice search ready for prime-time. The Nuance Mobile Speech Platform is a solution mobile application developers can leverage to make content accessible and monetizable, creating value for developers, content providers and operators and vastly improving the user experience for consumers."
"The Nuance Mobile Speech Platform is a true consolidated mobile speech recognition platform – from the device to the network, from mobile search to mobile messaging," said Michael Thompson, vice president and general manager, telco, search and communications, Nuance. "Given the constraints of mobile keypads and screens, speech is the obvious interface that will be a growth driver for mobile applications. Our leadership in the full spectrum of speech technologies allows Nuance and our partners to break new ground and offer significantly enhanced value to mobile device users around the globe."
The Nuance Mobile Speech Platform can be used to speech enable virtually any mobile application, and specifically offers pre-built components for the following:

Nuance Local Search – search business names and categories, residential listings, weather, dining and entertainment, movies, etc.

Nuance Mobile Navigation – voice destination entry (including street addresses, businesses and points of interest) and natural spoken turn-by-turn directions.

Nuance Content Search – search catalogs with millions of items in music, video, games and more.

Nuance Mobile Web Search – search the Web in an unconstrained fashion from a mobile device.

Nuance Mobile Communications – compose email, SMS and IM messages simply by speaking in an open-ended, natural, and continuous fashion.
Solutions for Mobile Application Developers
Mobile application developers can leverage the Nuance Mobile Speech Platform with the following components and tools:
The Nuance Mobile Gateway 2.0 – provides device-independent access to Nuance's dual-recognizer architecture, and advanced voice and language technologies over wireless IP networks via standard, open interfaces to back-end application servers.

The Nuance Mobile Gateway 2.0 SDK – a small-footprint client SDK that gives developers device access to network-based speech recognition resources, significantly extending the power of mobile applications by leveraging one of the industry's broadest portfolios of leading speech technology.

The Nuance Mobile Resource Manager – ensures supported deployments are load balanced and resilient for high-availability architectures. The result is carrier-grade scalability and interfaces built on Nuance's proven capabilities for large-scale deployments of voice applications.

The Nuance Mobile Management Station – enables mission-critical OA&M tasks such as managing speech resources and grammars; reporting for application performance and usage that track metrics for advanced services like ad serving and recommendations; event logging and reporting for easy troubleshooting and problem resolution; and easy, real-time provisioning information.
All applications are powered by Nuance's advanced speech recognition and text-to-speech technologies. The Nuance Mobile Speech Platform is currently in Beta trials and will be generally available in 2007.
About Nuance Communications, Inc.
Nuance is a leading provider of speech and imaging solutions for business and consumers around the world. Its technologies, applications, and services make the user experience more compelling by transforming the way people interact with information and how they create, share, and use documents. Every day, millions of users and thousands of businesses experience Nuance's proven applications. For more information, please visit www.nuance.com.
The statements in this press release that relate to future plans, events, or performance or to market acceptance of Nuance's products are forward-looking statements that involve risks and uncertainties, including risks associated with market trends, competitive factors, and other risks identified in Nuance's SEC filings. Actual results, events, and performance and actual market acceptance of Nuance's products may differ materially. Readers are cautioned not to put undue reliance on these forward-looking statements that speak only as of the date hereof.
Nuance, the Nuance logo, Dragon and NaturallySpeaking are trademarks or registered trademarks of Nuance Communications, Inc. or its affiliates in the United States and/or other countries. All other trademarks referenced herein are the property of their respective owners.
Order Dragon Naturally Speaking
Schedule your FREE Medical Transcription Software Demo today.
View the History of Voice Recognition and Speech Recognition Software