Dragon Naturally Speaking Reviews

- 2005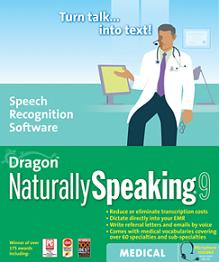 ---
ScanSoft and TeleMessage Partner to Power Rogers Wireless Text 2 Landline Service
Canada's Largest Telecom Provider Enables Consumers to Receive Text Messages on their Landline; Bridges Gap for Wireless and Wireline Users Throughout Subscriber Base
PEABODY, Mass and ACTON, Mass. -- January 25, 2005 - ScanSoft, Inc. (Nasdaq: SSFT), the global leader of speech and imaging solutions, and TeleMessage, a leading developer of messaging solutions, today announced that Rogers Wireless has selected TeleMessage SMS to Landline solution, powered by ScanSoft RealSpeak, for its groundbreaking TXT 2 Landline service. With TXT 2 Landline, wireless users can discreetly communicate and send messages to anyone with a landline - a feature previously limited to other wireless users. Text messages are converted to a natural, high-quality voice with ScanSoft RealSpeak, and are read aloud to the user in English or French. For more information about this service, please visit www.rogers.com/txt2landline.
Text messaging has quickly become one of the most popular modes of wireless communication, and provides users with a discreet, non-intrusive way to communicate without using their voice - enabling real-time communication anytime, anywhere. Throughout North America alone, billions of text messages are sent each month, and until now, Canadian users were limited to communicating with other wireless users. With TXT 2 Landline, users can communicate directly and non-intrusively with friends and family who use a landline by simply typing a text message on their wireless phone and directing the message to the landline number. With the TeleMessage messaging application, the message is converted to speech using ScanSoft RealSpeak and delivered to the landline phone for pick up from the recipient, who will hear the message in a natural, conversational voice and even have the ability to reply via a voice message to the sender. The wireless caller receives detailed confirmation of message delivery - from time of pick-up to whether it was answered by a live person or an answering system. If a reply was sent, the sender can simply click a single button on his phone to dial in to a unique phone number to retrieve the message.
"Speech is a comfortable, equalizing interface that bridges the gap for many different users," said Peter Mahoney, vice president of worldwide marketing for SpeechWorks, a division of ScanSoft. "Text messaging is a powerful application ideally suited for speech, as it broadens its accessibility to all types of users, regardless of their device, and we are pleased to work with TeleMessage to deliver a compelling, logical solution to Rogers Wireless customers."
About TeleMessage
TeleMessage is a global company with headquarters in Boston and offices in the Netherlands and Israel. Using state-of-the-art technology, TeleMessage provides universal messaging and communication services envisioning a world of personal connectivity linking the wired and wireless. Its Universal Messaging Services enables users to initiate and send messages containing voice, text or images from a Web or WAP site and from any fixed or mobile phone. Messages can be sent, received and forwarded to any device ranging from an ordinary landline phone or fax to e-mail, mobile, SMS, ICQ or pager. It supports multiple languages, text to speech conversion, e-mail notification, unlimited SMS length, and direct reply to SMS capabilities, all illustrating the uniqueness of the service. Visit us at www.telemessage.com
TTS Product Portfolio
SpeechWorks Solutions from ScanSoft offers a full suite of market-leading TTS solutions for embedded and network-based TTS applications that supports open industry standards such as SSML, MRCP and SAPI for empowering VoiceXML- and SALT-based applications, among others. The company's network-based TTS solutions provide customers with the most comprehensive and flexible solutions available today. Its embedded TTS solutions are ideal in mobile, automotive, game and PC/multi-media environments that require lower memory footprints. For more information and to sample SpeechWorks' full portfolio of TTS voices, visit www.scansoft.com/realspeak.
About the SpeechWorks Division of ScanSoft
ScanSoft delivers field-proven speech solutions. Its unmatched portfolio and expertise help thousands of companies around the world to improve the way we communicate. Through a global partner network, the company delivers solutions that use the human voice to interact with information systems and devices. Today, thousands of companies and millions of users around the world depend on SpeechWorks® solutions from ScanSoft to deliver vital business information and simplify every day life.
About ScanSoft, Inc.
ScanSoft, Inc. (Nasdaq: SSFT) is a global leader of speech and imaging solutions that are used to automate a wide range of manual processes - saving time, increasing worker productivity and improving customer service. For more information regarding ScanSoft products and technologies, please visit www.ScanSoft.com
ScanSoft, RealSpeak, and the ScanSoft logo are trademarks or registered trademarks of ScanSoft, Inc. in the United States and other countries. SpeechWorks and Virtuoso are trademarks or registered trademarks of SpeechWorks International, Inc. in the United States and other countries. All other company names or product names may be the trademarks of their respective owners.
Order Dragon Naturally Speaking
Schedule your FREE Medical Transcription Software Demo today.
View the History of Voice Recognition and Speech Recognition Software