Dragon Naturally Speaking Reviews

- 2005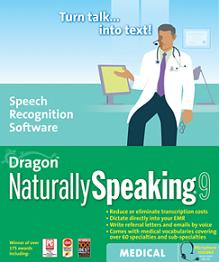 ---
ScanSoft Launches SpeechPAK TALKS 2.0 for Blind and Low-Vision Customers
Latest Offering Provides Enhanced Speech-Enabled Access for Mobile Phones; Adds Web Support, GPS Navigation and Additional Handset Support
Peabody, Mass. – March 15, 2005 – ScanSoft, Inc., the global leader of speech and imaging solutions, today announced the availability of SpeechPAK TALKS™ 2.0, the latest edition of its groundbreaking application designed for instant, hands- and eyes-free audio access to mobile phones. Designed for Symbian series 60 and 80 mobile phones, the software works with the phone's existing interface to perform a host of functions that make mobile devices completely accessible for individuals who are blind or visually impaired. Leading service providers, including Cingular, Vodafone and Telecom Italia, and a global network of assistive technology dealers currently market and offer SpeechPAK TALKS to customers across the globe.
SpeechPAK TALKS 2.0 offers an array of enhanced features that make mobile phones more robust and easier to use than ever before. SpeechPAK TALKS 2.0 is the first screen reader that offers access to wireless application protocol (WAP) and HTTP Web pages on Symbian Series 60 phones. Now, for the first time, individuals can use the power of speech to access more cutting-edge features, including location-based services such as real-time news and traffic alerts, ring tone downloads and access to Web content. In addition, users can leverage Wayfinder's advanced GPS navigation system to find a map and hear detailed directions to the nearest restaurant or hotel, explore a route before starting a walk, or simply become a more knowledgeable traveler. Additional brevity options allow TALKS users to shorten audio output to avoid unnecessarily long text-to-speech output for those who are familiar with their handset.
In addition to these new features, SpeechPAK TALKS 2.0 continues to focus on the core features that matter most for blind and low-vision users. SpeechPAK TALKS provides users with the information they need quickly, in a comfortable, easy-to-use manner, alerting them to messages such as e-mail, text messages and incoming calls, and provides a unique caller ID function that enables users to learn who is calling without picking up the phone. Typical caller ID features are visually-based, and force the blind or low-vision caller to answer the phone to learn who is calling. With SpeechPAK TALKS, the caller's identity is read aloud to the user in a voice that is configurable and easy to understand. In addition, speech-enabled access to practical features, such as battery and signal strength, ensures that users can maintain the basic functions of the telephone.
"With SpeechPAK TALKS 2.0, we are offering our users a host of enhanced features that make mobile phones more accessible and easy to use for all kinds of users," said Alan Schwartz, vice president of embedded solutions for SpeechWorks, a division of ScanSoft. "The added features of our latest release help individuals gain greater access to the increasingly robust features of today's mobile devices. Added features such as GPS navigation and Web support provide users with a host of hands- and eyes-free options for our blind and low-vision customers, in addition to the mainstream market."
In addition to its carrier partners, TALKS Version 2.0 is available through ScanSoft's network of accessibility dealers. Users who purchase through these dealers will receive SpeechPAK TALKS Premium with five new bonus applications, including:
MiniGPS: Users can leverage the mini-GPS feature to set alarms or other actions to alert them to when their train has reached their destination or other travel-based situations.

Extended Recorder: Record short calls and other important events by entering a simple key combination to turn on the portable voice recorder feature.

Extended Profiles: With configuration of your phone's profiles, users can switch profiles automatically at a given time, such as changing the ringer to "silent" at night, rather than turning the phone off.

Audio Player: With SpeechPAK TALKS, mobile phones can play a variety of audio formats, including MP3, and can be used to listen to music or audio-based content on the road.

World Clock: The addition of the world clock enables users to hear what time it is virtually anywhere in the world.
SpeechPAK TALKS is the only screen reader that supports the new Nokia Communicator 9300 and 9500 PDA/phone combinations that use Symbian and implement the Series 80 user interface with a standard keyboard. SpeechPAK TALKS for Series 60 continues to support new handsets, like the Nokia 6630 3G handset, or the Nokia 6260 with its clamshell design. In addition, SpeechPAK TALKS is the only screen reader for Symbian that offers Braille connectivity for Bluetooth-enabled Braille devices. With the Braille SDK, Braille device manufacturers can integrate their devices with SpeechPAK TALKS. Blind and even deaf-blind users will be able to access their handsets with Braille input and output, including full access to text messaging and other features of their mobile devices.
ScanSoft® SpeechPAK TALKS™ is available immediately through leading telecommunications providers around the globe, including Cingular, Vodafone and Telecom Italia and through a global network of dealers. A list is available from www.scansoft.com/speechpak/talks/.
About the SpeechWorks Division of ScanSoft
ScanSoft delivers field-proven speech solutions. Its unmatched portfolio and expertise help thousands of companies around the world to improve the way we communicate. Through a global partner network, the company delivers solutions that use the human voice to interact with information systems and devices. Today, thousands of companies and millions of users around the world depend on SpeechWorks® solutions from ScanSoft to deliver vital business information and simplify every day life.
About ScanSoft, Inc.
ScanSoft, Inc. (Nasdaq: SSFT) is the global leader of speech and imaging solutions that are used to automate a wide range of manual processes -- saving time, increasing worker productivity and improving customer service. For more information regarding ScanSoft® products and technologies, please visit www.scansoft.com.
ScanSoft, the ScanSoft logo, SpeechWorks, and SpeechPAK TALKS are trademarks or registered trademarks of ScanSoft, Inc. or its subsidiaries in the United States and other countries. All other company names or product names may be the trademarks of their respective owners.
Order Dragon Naturally Speaking
Schedule your FREE Medical Transcription Software Demo today.
View the History of Voice Recognition and Speech Recognition Software