Dragon Naturally Speaking Reviews

- 2005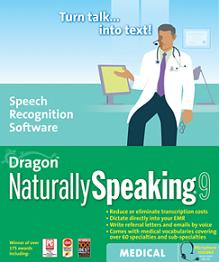 ---
ScanSoft Enables First Speech-Controlled Mobile Phone for Brazilian Market That supports Portuguese and English
ScanSoft's VoCon Mobile XGT solution allows speaker-independent voice control of LG Electronics' latest model MX-500 mobile phone
BURLINGTON, Mass and GHENT, Belgium, June 29, 2005 - ScanSoft, Inc. (Nasdaq: SSFT), a global leader of speech and imaging solutions, today announced that LG Electronics, the world's largest producer of CDMA mobile phones has selected ScanSoft's VoCon® Mobile XGT embedded speech interface to voice-enable the LG MX-500, its latest mobile phone offering. ScanSoft's solution features the industry's most advanced speaker-independent name-dialing technology for wireless phones and mobile devices, enabling the MX-500 to be operated by any user out-of-the-box with no voice training of the device required. This makes the new LG MX-500 one of the safest mobile phones available. The phone will be available this summer.
VoCon Mobile XGT features the industry's most advanced name-dialing technology for wireless phones and mobile devices. The VoCon Mobile XGT is fully speaker-independent, meaning it can be operated by any user with no voice training of the device. It also adds a new voice feedback capability that gives users audio confirmation of spoken names, numbers, and other commands. This is done by "reading" from the phone's name contact list using advanced text-to-speech technology.
The advanced features of the VoCon Mobile XGT will enable users of the LG MX-500 phone to dial by speaking a person's name or phone number. Giving equally fast and accurate responses whether users say "John Smith" or "Dial +1202111002", VoCon Mobile XGT maintains ScanSoft's popular out of-the-box, multi-user experience. When more than one name is available, ScanSoft's "Best Match" function presents a short-list of options either as text or voice for extra convenience. By enabling total phone operation by voice, VoCon Mobile XGT is ideal for in-car use.
Mr. Pablo Hong, product manager for Brazil at LG said, "The advent of speaker independent solutions of the quality of ScanSoft's embedded technology means that voice is now becoming a standard interface – something that users will increasingly demand as a feature of their mobile phones and devices. LG is committed to incorporating the best technical innovations into its products and the MX-500 is the latest product in our growing line of mobile phones enhanced with ScanSoft's VoCon Mobile XGT solution."
Alan Schwartz, vice president, embedded speech SpeechWorks Division from ScanSoft said, "The increasing complexity of mobile devices with richer feature sets is causing manufactures to look for more effective and efficient ways for users to interface with mobile technology. The sophistication of speech recognition technology today is resulting in an increasingly large number of voice-enabled mobile phones being delivered to market. ScanSoft's VoCon Mobile XGT solution has been deployed in more than 30 million of these handsets worldwide from about 30 handset and chipset manufacturers."
Today, ScanSoft embedded handheld solutions are deployed in dozens of product lines from industry leaders such as Motorola, LGE, Xelibri by Siemens, Panasonic, Mitsubishi, NEC, BenQ, Pogo, Logitech, AlphaCell, Capitel, Compal, Inventec, Casio, RAKS, Siemens Automotive, PaceBlade, Hitachi, and others. ScanSoft has strategic and technological partnerships with industry leaders including: Texas Instruments, Qualcomm CDMA Technologies, Motorola Semiconductors, Intel, Infineon, Agere, ADI, TTPCom, DSPG, Microsoft, Symbian and UIQ others.
About LG Electronics
LG Electronics, Inc. was established in 1958 as the pioneer in the Korean consumer electronics market. The company is a global force in electronics, information and communications products with 2004 annual sales of US $38 billion (consolidated). With more than 66,000 employees working in 76 subsidiaries in 39 countries around the world, LG Electronics is comprised of four main business companies including Mobile Communications, Digital Appliance, Digital Display, and Digital Media. For more information see /www.lge.com.
About VoCon® Mobile XGT
VoCon Mobile XGT is the latest enhancement of the VoCon Mobile family featuring speaker-independent speech recognition for commands, continuous digits and names on mobile handsets. By adding the ability to read back person names, numbers and a range of commands VoCon Mobile now creates the most comprehensive and versatile voice interface available for mobile devices.
VoCon Mobile is a software-only solution that is optimized to deliver fast and accurate recognition in the tight processing power environment of ARM7 and ARM9 or similar platforms as well as various DSP's and similar processors for mobile devices. VoCon Mobile's modular design makes it perfect for deployment across the entire range of mass-market handsets—from entry level through high-end devices. For more information see www.scansoft.com/speechworks/vocon/mobile/ .
About the SpeechWorks Division of ScanSoft
SpeechWorks is the most trusted name in speech. Through its global partner network, SpeechWorks delivers field-proven applications that revolutionize the way people interact. Today, thousands of companies and millions of users around the world depend on SpeechWorks® solutions from ScanSoft to deliver vital business information and simplify every day life. For information, please visit www.scansoft.com/speech.
About ScanSoft, Inc.
ScanSoft, Inc. (Nasdaq: SSFT) is the global leader of speech and imaging solutions that are used to automate a wide range of manual processes - saving time, increasing worker productivity and improving customer service. For more information regarding ScanSoft® products and technologies, please visit www.scansoft.com.
ScanSoft, SpeechWorks, VoCon and the ScanSoft logo are registered trademarks or trademarks of ScanSoft, Inc. and/or its subsidiaries in the United States and other countries. All other company or product names may be the trademarks of their respective owners.
The statements in this press release that relate to future plans, events or performance are forward-looking statements that involve risks and uncertainties, including risks associated with market trends, competitive factors, and other risks identified in ScanSoft's SEC filings. Actual results, events and performance may differ materially. Readers are cautioned not to put undue reliance on these forward-looking statements that speak only as of the date hereof.
Order Dragon Naturally Speaking
Schedule your FREE Medical Transcription Software Demo today.
View the History of Voice Recognition and Speech Recognition Software