Dragon Naturally Speaking Reviews

- 2005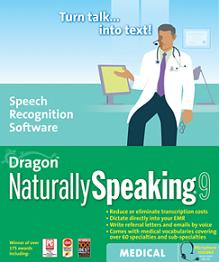 ---
Germany's 11810 Directory Assistance Service Speaks with a New Voice
varetis and ScanSoft Create Customized, Branded Text-to-Speech Voice to Read Back Millions of Directory Service Listings
Munich, GERMANY and Ghent, BELGIUM – July 6, 2005 – varetis AG and ScanSoft, Inc. today announced the launch of a new and improved customized voice for 11810, Germany's only fully voice-automated white and yellow pages directory service. The new voice improves usability by rendering the transition from recorded speech to synthetically generated speech virtually unnoticeable for callers. 11810 customers experience the same consistent, friendly, branded voice throughout the dialog – without jarring jumps to artificial-sounding speech when listings are read out.
The technological platform for 11810 is varetis' ADIS, which provides fully automated, fast, accurate voice access to telephone directories of any size. ADIS automates complete databases – not just lists of frequently requested numbers – and works with a diverse range of database structures. For 11810, the smooth switch to synthetic speech is assisted by a custom voice developed with RealSpeak® 4.0 from ScanSoft's SpeechWorks Solutions. RealSpeak is the text-to-speech solution that turns ordinary text into remarkably high-quality speech output.
"Working together with ScanSoft, varetis was able to deliver a solution to 11810 that is superlative in terms of quality and naturalness of automated responses," said Christian Mooser, Head of Voice Automation, varetis AG. "ScanSoft's new voices convinced us that RealSpeak 4.0 was the right choice for the project, and ScanSoft did a great job of integrating its speech synthesis capabilities into the varetis directory assistance environment."
ScanSoft enables customers to select voice talents that match the kind of personality that reinforces their brand values and enhances their services offering. ScanSoft can then turn this into a custom voice based on the RealSpeak 4.0 tool which is both flexible and optimized for the specific application.
"We are extremely pleased about the launch of the improved voice for varetis' 11810. It complements and enhances the individual brand and differentiates its service offering," said Peter Hauser, senior vice president and general manager ScanSoft International. "We see an increasing demand for custom voices and are currently working on 15 different voices for a range of companies," he added.
The launch of the 11810's new voice was preceded by a series of independently conducted usability tests. In hundreds of calls, participants were asked to compare the naturalness and comprehensibility of natural speech output to that of synthetically generated output. Overall, almost 95% of the callers could not tell the difference between the text-to-speech output and natural speech – an exceptional result.
varetis Executive Board Member for Directory Assistance Solutions Hans Pokorny said: "As voice automation makes even greater inroads into directory assistance, customers are demanding that it be more lifelike and natural. The new voice developed for 11810 is a direct response to consumer demand, giving callers the benefit of the latest advances in automated voice services."
11810 has already set a number of firsts on the German market. Last year it became the first fully voice-automated directory assistance service in Germany, and the first to offer automated reverse searches. 11810 was also Germany's first – and only – provider of voice-automated yellow pages lookups, a service launched in October 2004 as part of the new Internet portal GoYellow.de. 11810's new voice is a further breakthrough in that it significantly improves the "human experience" with automated directory assistance, thus removing a major barrier to consumer acceptance.
About varetis
varetis AG is the world's premier provider of professional directory solutions for carriers and information service providers. More than 240 telephone service centers and nearly 18,000 agent positions worldwide have been equipped with products and services from varetis AG. On all continents, distinguished customers such as AT&T, Deutsche Telekom, Telkom South Africa, TOT Thailand and Telecom New Zealand benefit from the over 20 years of experience the enterprise has amassed. One of the largest providers of directory solutions in the world, varetis AG has its headquarters in Munich and subsidiaries in Great Britain and Singapore. varetis AG (WKN 691 190) is listed on the Prime Standard segment of the Frankfurt Stock Exchange. On October 15, 2004, varetis launched the Internet find engine GoYellow.
About ScanSoft, Inc.
ScanSoft, Inc. (Nasdaq: SSFT) is a leading supplier of speech and imaging solutions that are used to automate a wide range of manual processes – saving time, increasing worker productivity and improving customer service. For more information regarding ScanSoft products and technologies, please visit www.scansoft.com
Trademark reference: ScanSoft is a registered trademark or trademark of ScanSoft, Inc. in the United States and other countries. All other company names or product names may be the trademarks of their respective owners.
The statements in this press release that relate to future plans, events or performance are forward-looking statements that involve risks and uncertainties, including risks associated with market trends, competitive factors, and other risks identified in ScanSoft's SEC filings. Actual results, events and performance may differ materially. Readers are cautioned not to put undue reliance on these forward-looking statements that speak only as of the date hereof.
Order Dragon Naturally Speaking
Schedule your FREE Medical Transcription Software Demo today.
View the History of Voice Recognition and Speech Recognition Software