Dragon Naturally Speaking Reviews

- 2005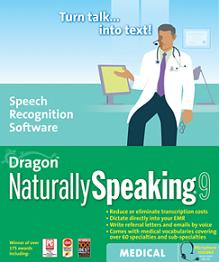 ---
Nuance and Intelleca Create Compelling Experiences with Speech for Businesses and Consumers in South Africa
Recent Deployments in Healthcare and Financial Services Signal Increasing Demand from Enterprise and Carrier Organizations
BURLINGTON, Mass. and GHENT, Belgium, November 16, 2005 — Nuance Communications, Inc. (Nasdaq: SSFT), formerly ScanSoft, and Intelleca Voice & Mobile, South Africa's leading provider of telecommunications-grade voice solutions, today announced successful speech deployments with a series of important customers, signaling increased interest and demand for speech recognition solutions in South Africa.
Nuance speech solutions make users experience more compelling and recently have fuelled a number of successful deployments with leading South African businesses including Discovery Health, MultiChoice, MTN Banking, Airports Company SA and a host of others. As the sole partner of Nuance for the development of speech recognition language models in the region, Intelleca has collaborated with Nuance on the development of South African languages. For example, the South African English language model is uniquely adapted for the regional English dialect.
Trent Rossini, CIO Discovery Health said: "Discovery has worked together with Intelleca for the past three years and valued their input and commitment to continually providing South African specific skills for Nuance's leading international speech product, OpenSpeech Recognizer®. Discovery has achieved positive ROIs from its investment in speech recognition software."
Peter Hauser, senior vice president and general manager for Nuance International said, "As the global leader in speech recognition Nuance is committed to delivering products with unparalleled performance in the languages and dialects necessary to serve our customers in every major market. Expertise in regional customs and language characteristics is critical to our success."
Michael Renzon, managing director, Intelleca said, "The flexibility of Nuance's solutions have allowed us to create a broad-based model of South African English by incorporating hundreds of thousands of speech samples capturing the unique characteristics of the dialect. The resulting speech recognition solution can better meet the particular needs of South African telephony applications in industries such as financial services and healthcare."
Nuance Speech Solutions
Nuance speech solutions make the user experience more compelling and expand business potential. Through its dictation, embedded and network speech solutions, Nuance offers the world's preeminent portfolio of speech technologies, expertise and solutions that transform the way people interact with businesses, information and each other. Today, thousands of companies and millions of users around the world depend on Nuance speech solutions to deliver vital information, increase productivity and conduct business. To experience the power of the spoken word, please visit www.nuance.com.
About Intelleca
Intelleca is South Africa's leader in providing telco-grade open-voice solutions. Advances in telephony and Internet convergence now make it possible to drive sophisticated telephone solutions using standards such as VoiceXML. Coupled with automatic speech recognition (ASR), text-to-speech (TTS), and speaker verification (voice biometrics) technologies these solutions offer unprecedented levels of customer service.
These solutions are ideal for banks, healthcare administrators, telcos, contact centres, transport, ticketing, hospitality and any other business that fields a large number of announcements, customer calls or transactions.
Nuance Communications, Inc. (formerly known as ScanSoft)
Nuance (Nasdaq: SSFT) is the leading provider of speech and imaging solutions for businesses and consumers around the world. Its technologies, applications and services make the user experience more compelling by transforming the way people interact with information and how they create, share and use documents. Every day, millions of users and thousands of businesses experience Nuance®'s proven applications. For more information, please visit www.nuance.com.
Nuance, the Nuance logo, OpenSpeech, and ScanSoft are trademarks or registered trademarks of Nuance Communications, Inc. or its subsidiaries in the United States and other countries. All other company names or product names may be the trademarks of their respective owners.
Order Dragon Naturally Speaking
Schedule your FREE Medical Transcription Software Demo today.
View the History of Voice Recognition and Speech Recognition Software