Dragon Naturally Speaking Reviews

- 2005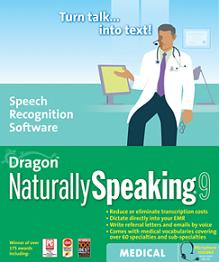 ---
Justice Ministry in the German State of Hesse Deploys Nuance's Dragon NaturallySpeaking to 1,300 Workstations
Leading Speech Recognition Solution Selected to Reduce Costs, Increase Productivity Across Entire Organization; Systems Integrator 4voice AG to Drive Implementation
Munich, Germany and Burlington, MA - November 30, 2005 – Nuance Communications, Inc. (Nasdaq: NUAN), formerly ScanSoft, Inc., today announced that the Hesse Justice Ministry will deploy Dragon NaturallySpeaking® 8 Legal to more than 1,300 legal workstations, marking one of the largest single deployments of the software. Leveraging expertise from 4voice AG, a German software integration specialist and Nuance partner, the Hesse Justice Ministry selected Nuance's award-winning Dragon NaturallySpeaking speech recognition to support its modernization initiative and help eliminate costs and time associated with manual transcription. Already in use by legal professionals and law firms worldwide, Dragon NaturallySpeaking Legal converts speech into text at up to 160 words per minute, reducing or eliminating the costs associated with manually creating documents and transcripts.
Historically, legal professionals at the Hesse Justice Ministry dictated their reports, and these reports were then routed for manual transcription by administrative personnel. This time-consuming and inefficient manual process added expense and delayed the creation of critical documents. Following a decision by the Baden-Württemberg Justice Ministry to implement Dragon NaturallySpeaking Legal and witnessing its proven results, the Hesse Justice Ministry chose to deploy Nuance's speech recognition solution to its judges, state prosecutors, and court clerks in order to cut costs and improve productivity.
"Through our modernization effort – 'From box files to laptops' – a new working environment, with high standards of equipment and personnel, has been created in the courtrooms, public prosecutors' offices, prisons, and the Justice Ministry itself," said Dr. Thomas Schäfer, State Secretary at the Hesse Justice Ministry. "We were so impressed by the increase in productivity achieved by using Nuance's Dragon NaturallySpeaking during the pilot phase that we convinced the Ministry to support its full deployment. The key point that led us to our final decision was the extraordinarily high recognition rate and the training programs offered by 4voice AG."
"However, the use of speech recognition in the workplace is not about cutting jobs, but rather to increase productivity and ensure the Justice Ministry continues to respond to constantly increasing demands," added Dr. Schäfer. "With the implementation of this speech recognition software, our Ministry not only expects to accelerate its work processes, but also to assure the quality of the legal services it provides. In this way we will improve the acceptance of justice in Hesse among those seeking legal assistance."
"The legal community can reap tremendous benefits from speech recognition in terms of increased productivity and reduced costs, and the Hesse Justice Ministry is a perfect example of that," said Peter Hauser, Senior Vice President and General Manager, International Operations for Nuance. "With the expertise of 4voice AG adding even more value through this wide-ranging implementation in the German legal sector, this agreement further underscores the success in our ongoing efforts to deliver value to legal organizations, and in our commitment to eliminating the barriers to productivity – wherever they exist."
Dragon NaturallySpeaking Legal converts speech into text at up to 160 words per minute, and is tailored to the special workflow and vocabulary used in the legal sector. Dragon NaturallySpeaking Legal assures unsurpassed speech recognition accuracy – up to 99 percent – thanks to its standard vocabulary of more than 400,000 terms, and through its comprehensive legal vocabulary containing Latin and German phrases, court names and abbreviations, and specialized legal terms. Dragon NaturallySpeaking Legal delivers additional productivity and quality enhancements through its support for creating custom vocabularies and word or phrase commands, such as commands to insert boilerplate text for disclaimers. Dragon NaturallySpeaking can also be integrated with other applications, including electronic records management systems, electronic forms, and legal and court-cost billing products.
4voice AG
4voice AG is the solution partner for intelligent speech technologies, making work processes such as dictation management, evidence documentation, contract documentation, and data entry in "hands-free" activities more efficient. The core competence of 4voice AG lies in modular, tailored, and well-integrated speech recognition solutions based on Dragon NaturallySpeaking from Nuance. For more than eight years, 4voice AG has developed specific speech recognition solutions for the legal and healthcare sectors and is one of the market leaders in the German-speaking world.
Nuance Communications, Inc.
Nuance (Nasdaq: NUAN) is the leading provider of speech and imaging solutions for businesses and consumers around the world. Its technologies, applications, and services make the user experience more compelling by transforming the way people interact with information and how they create, share, and use documents. Every day, millions of users and thousands of businesses experience Nuance's proven applications. For more information, please visit www.nuance.com.
Nuance, the Nuance logo, ScanSoft, Dragon, and NaturallySpeaking are trademarks or registered trademarks of Nuance Communications, Inc. or its affiliates in the United States and other countries. All other company names or product company names referenced herein may be the trademarks of their respective owners.
The statements in this press release that relate to future plans, events or performance are forward-looking statements that involve risks and uncertainties, including risks associated with market trends, competitive factors, and other risks identified in Nuance's SEC filings. Actual results, events and performance may differ materially. Readers are cautioned not to put undue reliance on these forward-looking statements that speak only as of the date hereof.
Order Dragon Naturally Speaking
Schedule your FREE Medical Transcription Software Demo today.
View the History of Voice Recognition and Speech Recognition Software