Dragon Naturally Speaking Reviews

- 2004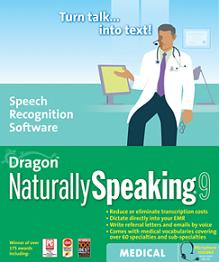 ---
ScanSoft Experts Address the Speech Industry at SpeechTEK 2004
ScanSoft Executives Featured Throughout Multiple Presentations and Industry Panels at the 10th Annual SpeechTEK International Exposition and Educational Conference
ScanSoft, Inc. (Nasdaq: SSFT), the global leader of speech and imaging solutions, today announced that a number of the company's executives and experts have been selected to present during the SpeechTEK International Educational Conference and Exposition 2004. Recognized as the industry's preeminent independent global speech event, SpeechTEK brings together an impressive collection of vendors, customers, partners and individuals who are developing and implementing speech solutions, and are making an impact on the industry at large.
Throughout the conference, experts from ScanSoft will provide commentary and insight in an array of industry panels, forums and keynote engagements, including:

On Tuesday, September 14, from 10:00 -11:30 a.m., ScanSoft chief technology officer Mike Phillips will join executives from Convergys and Intel to define and articulate their vision for the speech industry, as well as the role that each company plays within that vision.

ScanSoft vice president of world wide marketing, Peter Mahoney and chief technology officer Mike Phillips will speak during two of the conference's special tracks, delving deep into the benefits and how-to's of choosing and implementing speech technology into call centers and embedded and mobile markets. Both panels will take place on Tuesday, September 14, at 1:00 p.m.

Several key ScanSoft experts will play pivotal roles in multiple industry workshops and the Advanced Speech Symposium on Monday, September 13. Join ScanSoft in exploring the use of speech in the hottest vertical industries, or hear chief technology officer Mike Phillips and other industry luminaries discuss the fundamentals of managing speech dialogs at the Advanced Speech Symposium.

ScanSoft will participate in the second annual Speech Solutions Challenge, where competing teams battle to design, develop and deploy a real-world speech application in six hours. Throughout the event, visitors will be able to vote for their favorites, after viewing demonstrations of the results. Winners will be announced on Wednesday, September 15.
SpeechTEK 2004 is held at the New York Marriott Marquis, September 13-16, 2004. Throughout the conference, ScanSoft executives and employees will be on-site at Booth # 501, demonstrating an exciting assortment of speech technologies, including next-generation embedded mobile solutions and consumer devices for the real world. For further details on these and other events please visit www.SpeechTEK.com.
Order Dragon Naturally Speaking
Schedule your FREE Medical Transcription Software Demo today.
View the History of Voice Recognition and Speech Recognition Software