Dragon Naturally Speaking Reviews

- 2003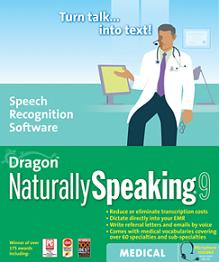 ---
ScanSoft Named Market Leader in Asia Pacific Speech Recognition Market
Market Share Accounts for 30.4 percent of Asia Pacific Speech Recognition Market and 53% of Australian Speech Recognition Market in 2002
PEABODY, Mass. and SYDNEY, Australia - October 15, 2003 - ScanSoft, Inc. (Nasdaq: SSFT), the leading supplier of speech and imaging solutions, today announced that Frost & Sullivan has recognized the company as the leader in the Asia Pacific speech recognition software market in 2002, with a 30.4 percent market share based on Frost & Sullivan's latest research of the Asia Pacific Interaction CRM Market. The report focuses solely on 2002 speech recognition license revenues. ScanSoft is identified in the report as SpeechWorks. The two companies merged on August 11, 2003 under the name ScanSoft.
Across the Asia Pacific region, ScanSoft achieved a 30.4 percent market share with the Frost & Sullivan report indicating clear market leadership for ScanSoft in Australia (53.6 percent), Japan (46.7 percent) and Singapore (68.9 percent). ScanSoft's customers during the report period include Centrelink, Microsoft, Qantas, SingTel and SK Entrac.
"Speech recognition software is one of the fastest growing technologies in Asia Pacific. The recent merger of SpeechWorks and ScanSoft places the new entity in a strong position to continue its market leadership and to tap into the tremendous potential of this particular industry," said Manoj Menon, Director of Frost & Sullivan Technology Practice (Asia Pacific). "Speech solutions are delivering on R.O.I. and improving customer satisfaction, which should see the industry grow significantly over the next few years."
Market Size and Forecasts
According to Frost & Sullivan, the Asia Pacific Speech market is still in its emerging stages of development and represented US$7.2 million in 2002 ASR license revenues with a compound annual growth rate (CAGR) of 43.7 percent throughout the forecast period (2002 - 2009) . The Asia Pacific market is expected to grow to US$27.0 million by 2005.
Active regions for the deployment of speech recognition have been Australia, China, Hong Kong, Japan, New Zealand and South Korea. Frost & Sullivan notes that the majority of deployments still focus on speech recognition-based technologies, however text-to-speech (TTS) technologies are expected to have huge potential across Asia Pacific.
ScanSoft saw particular demand for its speech solutions in Australia where its market share is 24.9 percent greater than its closest competitor. As the Asia Pacific headquarters for ScanSoft, the market leader also maintains a large professional services team in Australia to support its customers' speech solutions with application development, tuning and user interface design. Frost & Sullivan expects the Australian speech market to grow by 75 percent in 2003.
ScanSoft customer Centrelink, an Australian Federal Government agency, operates the largest single-purpose contact center network in the southern hemisphere, processing 25 million calls per year. It recently deployed its first speech recognition solution with ScanSoft as part of the Australians Working Together (AWT) initiative.
"We see speech recognition as a key component of our strategy to improve customer satisfaction through the provision of convenient, self-service options," said John Wadeson, General Manager at Centrelink. "ScanSoft's speech recognition and TTS technologies allow Centrelink to effectively manage increasing call center volumes and provide our customers with quick access to information and services."
"We're proud of our leading market achievement in the Asia Pacific region. Since entering the region in 1999, we have been steadfast in our objectives of delivering leading speech technologies and services that focus on delivering the highest levels of caller satisfaction," said Steve Chambers, senior vice president and general manager of Network Speech Solutions at ScanSoft. "Our leadership position in Asia Pacific, combined with our leadership in speech deployments worldwide, further illustrates our unique ability to be the global provider of superior speech solutions to customers around the world."
The Strong Promise for Speech Solutions
The Frost & Sullivan report recognized financial services and the telecommunications industries as the largest growth opportunity for speech services, followed by transport and ticketing, government and utility industries. The report also attributes future growth in the Asia Pacific speech industry to the continuous improvements of speech technology products, growing acceptance of VoiceXML and vertical specialization.
About Frost & Sullivan
Frost & Sullivan is an international growth consulting company that monitors various high growth technology on market trends, market measurements and strategies. The Group employs over 500 consultants, market analysts, corporate trainers, account managers and customer support staff globally, working together to provide growth consulting and market intelligence to clients in more than 50 countries around the world.
The Asia Pacific Interaction CRM Market report provides the most comprehensive analysis of the following market segments, ACD, CTI, Speech Technology, Call Monitoring, Workforce Management, Real-Time Web Collaboration, E-mail Management, IVR and Outbound systems. For more information, please visit www.asiapacific.frost.com.
About ScanSoft® Network Speech Solutions
ScanSoft Network Speech Solutions is the global leader in advanced network speech technologies and professional services. Enterprise and telecommunications organizations around the world such as Time Warner, Bank of America and Qantas Airways leverage the power and innovation of the SpeechWorks® Suite of Network Speech Solutions to redefine the way they exchange vital information with customers and employees over the telephone. With a global sales and engineering presence, ScanSoft is uniquely positioned to help companies create and implement sophisticated speech solutions that deliver proven economic benefits and the highest levels of caller satisfaction. For more information, visit www.scansoft.com/network.
About ScanSoft, Inc.
ScanSoft, Inc. (Nasdaq: SSFT) is the leading supplier of speech and imaging solutions that are used to automate a wide range of manual processes - saving time, increasing worker productivity and improving customer service. For more information regarding ScanSoft products and technologies, please visit www.ScanSoft.com.
ScanSoft and the ScanSoft logo are registered trademarks or trademarks of ScanSoft, Inc. in the United States and other countries. SpeechWorks is a registered trademark or trademark of SpeechWorks International, Inc. in the United States and other countries. All other company or product names may be the trademarks of their respective owners.
Order Dragon Naturally Speaking
Schedule your FREE Medical Transcription Software Demo today.
View the History of Voice Recognition and Speech Recognition Software