Dragon Naturally Speaking Reviews

- 2003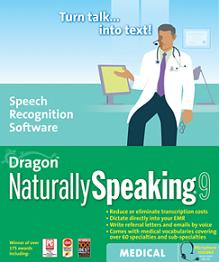 ---
Countdown to Conversations 2003; Bank of America and Verizon Keynote ScanSoft's Fifth Annual Speech Conference
Annual Conference Draws Industry Leaders and Participants from Around the World
PEABODY, Mass., Oct. 15, 2003 - ScanSoft, Inc. (Nasdaq: SSFT), the leading supplier of speech and imaging solutions, today announced that Bank of America and Verizon will be the featured keynote speakers at Conversations 2003, ScanSoft's Annual International Speech Conference. In addition to the keynote addresses, conference attendees will also participate in numerous interactive conference sessions featuring industry leaders including Amtrak, Centrelink Australia, Cisco Systems, Continental Airlines, Convergys, CalPERS, Intel, Microsoft, Nortel Networks, Qantas, and Tyco.
"We successfully launched a very large and complex VoiceXML-based application in just a few short months using SpeakFreely technology in a VoIP architecture," said Judy Spitz, Senior Vice President - Network & National Operations Systems at Verizon. "I hope this year's Conversations' attendees realize from our recent experience that it is quite possible to deploy even complex speech applications quickly and successfully."
The Essentials of Speech: Powerful Applications, Smart Solutions
Conversations is designed as an interactive forum that offers participants an understanding of new breakthrough applications, partner roles and opportunities, as well as a preview into future ScanSoft speech initiatives. This year's conference focuses on new ideas to deliver powerful applications and smart solutions that will help government, enterprise and carrier organizations fuel their business growth, including:
Managing Complex Speech Applications
Branding & Persona, How to Create the Connection
Designing and Developing Applications in the Open Standards World
When and How to Use Open-Ended Conversational Speech Solutions
User Interface Design for Embedded Applications
Conversations will include presentations from market makers such as Cisco Systems, Convergys, Edify, Intel, Microsoft, Nortel Networks and more. During the conference, ScanSoft will also present its Best Practices Awards to acknowledge organizations whose leading speech services have produced compelling business returns and high levels of customer satisfaction.
"This year's conference combines an impressive list of speakers representing Fortune 500 companies and industry leaders with an educational agenda to help attendees fine-tune their speech strategy and identify new speech applications for their business," said Steve Chambers, senior vice president and general manager of Network Speech Solutions at ScanSoft. "Conversations is an engaging forum to share industry ideas, learn about speech technology advancements and the benefits of speech and network with partners and customers."
Principal sponsors for Conversations 2003 include, Cisco Systems, Convergys, Edify, Intel, Microsoft, Nortel Networks and supporting sponsors include Aspect, Genesys Telecommunications Laboratories, Intervoice, LocusDialog, NMS Communications and VoiceGenie. Additional conference sponsors include Alliance Systems, ASA Solutions, Avaya, Brooktrout Technology, Comverse, Elix, Envox Worldwide, First Data Voice Services, Frank Solutions, HP, Interactive Quality Services, MicroAutomation, SBC, Viecore, Vocalocity, Vocent, Walsh Media and West Interactive.
About Conversations 2003
Conversations 2003, now in its fifth year, will bring together hundreds of speech experts at the Hotel Del Coronado in San Diego, California to share with companies the essentials of launching effective speech services. Conversations 2003 offers participants an understanding of new breakthrough applications, partner roles and opportunities, and a behind-the-scenes "first look" at ScanSoft's speech technology initiatives.
About ScanSoft, Inc.
ScanSoft, Inc. (Nasdaq: SSFT) is the leading supplier of speech and imaging solutions that are used to automate a wide range of manual processes - saving time, increasing worker productivity and improving customer service. For more information regarding ScanSoft products and technologies, please visit www.ScanSoft.com.
ScanSoft and the ScanSoft logo, are registered trademarks or trademarks of ScanSoft, Inc. in the United States and other countries. All other company or product names may be the trademarks of their respective owners.
Order Dragon Naturally Speaking
Schedule your FREE Medical Transcription Software Demo today.
View the History of Voice Recognition and Speech Recognition Software