Dragon Naturally Speaking Reviews

- 2003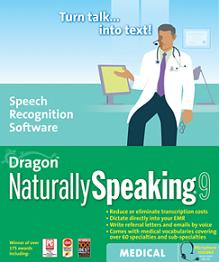 ---
ScanSoft RealSpeak Reads Short Message Service Messages Aloud to KPN Users
Natural-Sounding Text-to-Speech Provides SMS Access to Fixed Line Subscribers
GHENT, Belgium and PEABODY, Mass., May 20, 2003 - ScanSoft, Inc. (NASDAQ: SSFT), a leading supplier of imaging, speech and language solutions, today announced that KPN, one of Europe's largest telecommunications service providers, has selected ScanSoft® RealSpeak™ as the text-to-speech (TTS) solution for delivering short message service (SMS) messages to fixed line telephones in The Netherlands.
SMS is a service for sending brief messages between mobile phones, and is used for personal and business communications, providing a direct, discreet and inexpensive way of sending messages with a high attention level. SMS technology is extremely popular in Europe, including The Netherlands, where people sent more than 584 million SMS messages in 2002.
Traditionally, these services have only been available for wireless subscribers. KPN Mobile recently introduced a service that allows people to send and receive SMS messages to a fixed line. With ScanSoft RealSpeak, KPN can turn a text-based message into a spoken message using natural-sounding speech.
"SMS is an easy-to-use communication tool for users everywhere," said Peter Hauser, senior vice president and general manager International for ScanSoft." KPN is clearly a leading innovator in the telecom arena, and we are pleased to work with them to bring SMS to a market broader than ever before."
ScanSoft RealSpeak is the most widely used TTS solution in the world. RealSpeak is able to read, understand, and convert text information into the most human-sounding male and female voices available. The high quality and intelligibility of RealSpeak enable businesses to deploy highly-interactive and user-friendly applications, and with applications like SMS, give a new level of freedom and ease-of-use to consumers everywhere. The technology is also used for a wide range of applications, including delivering emails for unified messaging systems, providing prompts for interactive voice response (IVR) applications, and speech-enabling mobile, automotive, game and PC/multi-media applications.
RealSpeak offers a single, standardized application programming interface (API) that enables the deployment of speech-enabled applications in 20 languages: US and UK English, German, French, French Canadian, Dutch & Belgian Dutch, Castilian and Mexican Spanish, Italian, European and Brazilian Portuguese, Norwegian, Polish, Swedish, Danish and Cantonese & Mandarin Chinese, Korean and Japanese.
About KPN Telecom
KPN offers high-quality telecommunication services to both consumers and businesses. KPN's core businesses are: telephony and data/IP services through fixed network in The Netherlands, data/IP services in Western Europe through Eurorings and mobile services in The Netherlands, Germany and Belgium. KPN is the market leader in the major segments of the Dutch telecommunications market. Through E-plus in Germany and BASE in Belgium, KPN is the third largest mobile operator in both countries. For additional information, please visit www.kpn.com.
About ScanSoft, Inc.
ScanSoft, Inc. is a leading supplier of imaging, speech and language solutions that are used to automate a wide range of manual processes-saving time, increasing worker productivity and improving customer service. For additional information on the company, please visit www.ScanSoft.com.
Trademark reference: ScanSoft and RealSpeak are registered trademarks or trademarks of ScanSoft, Inc. in the United States and/or other countries. All other company names and product names may be the trademarks of their respective owners.
ScanSoft notes that the statements in this release that relate to future plans, events, or performance, including without limitation the perceived benefits of the agreement, are forward-looking statements subject to risks and uncertainties that may cause ScanSoft's actual results to differ materially. These risks and uncertainties include, but are not limited to, engineering delays, market acceptance, the impact of competitive products and other risks detailed from time to time in ScanSoft's SEC reports. Readers are cautioned not to place undo reliance on these forward-looking statements, which speak only as of the date hereof.
Order Dragon Naturally Speaking
Schedule your FREE Medical Transcription Software Demo today.
View the History of Voice Recognition and Speech Recognition Software