Dragon Naturally Speaking Reviews

- 2003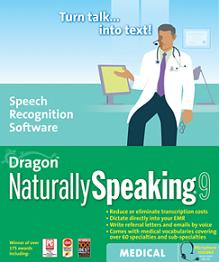 ---
textHELP! Selects ScanSoft Speech and Imaging Solutions for Literacy Development Software
ScanSoft's RealSpeak and Capture Development System Software Development Kit Help Students Learn Reading, Pronunciation and Language Skills through textHELP! Read & Write GOLD
PEABODY, Mass. and GENT, Belgium, June 11, 2003 - ScanSoft, Inc. (NASDAQ: SSFT), a leading supplier of imaging, speech and language solutions, today announced that textHELP!, a software firm that specializes in interface design and multimedia development for educational environments, has licensed ScanSoft's RealSpeak™ text-to-speech (TTS) solution and Capture Development System for its literacy development software. ScanSoft's natural-sounding text-to-speech and award-winning document conversion and PDF creation solutions are integrated into textHELP!'s premier product, Read and Write GOLD, which helps students with learning disabilities, such as dyslexia, to read, write and properly pronounce words using Windows-based PC's.
Using ScanSoft technology, users of textHELP!'s Read & Write GOLD can now convert pages from books and other documents into digital, PDF files and have them read aloud in a natural-sounding synthesized voice, teaching students to read and helping students to learn valuable pronunciation skills. Navigation is also made easier than ever before - using RealSpeak, users can quickly learn and understand how to read and utilize Windows menu items, commands and browser content, as well as all Windows-based documents and programs such as Microsoft Word and Excel. Pronunciation skills are enhanced further by incorporating RealSpeak into images of human lips so that students can see as well as hear the proper pronunciation technique. Read & Write GOLD is currently incorporated into projects and educational institutions around the world, including Illinois State University, University of North Dakota, Edinburgh University, HM Prison Service, Nottinghamshire Library Service and the Classroom 2000 Project in Northern Ireland.
"ScanSoft's RealSpeak and Capture Development System enable us to provide educational solutions that help students learn critical life skills beyond the basics," said Martin McKay, CTO of textHELP!. "ScanSoft's technology, support and customer service have been impeccable, and thousands of students each year rely on its technology to improve and master their language and reading skills."
"textHELP!'s software is a revolutionary example of how speech technology is used to assist those with learning disabilities or other accessibility issues," said Mark Erwich, international marketing director, ScanSoft. "ScanSoft is pleased to be playing a critical role in assisting those who are challenged by literacy development in all environments - professional, educational or personal."
About ScanSoft® RealSpeak™
ScanSoft RealSpeak is the most widely used TTS solution in the world. RealSpeak is able to read, understand, and convert text information into the most human-sounding male and female voices available. The high quality and intelligibility of RealSpeak enable businesses to deploy highly interactive and user-friendly applications, and with applications like SMS, provide a new level of freedom and ease-of-use to consumers everywhere. The technology is also used for a wide range of applications, including delivering emails for unified messaging systems, providing prompts for interactive voice response (IVR) applications, and speech-enabling mobile, automotive, game and PC/multi-media applications.
About ScanSoft® Capture Development System
Designed for optimal 32-bit application development, the ScanSoft Capture Development System is everything a developer needs to quickly add sophisticated imaging, recognition and PDF capabilities to commercial and in-house software applications and is used in the leading commercial applications that support imaging and OCR, including Autodesk® Raster Design, Canon® imageWARE®, Cardiff TELEform®, FileNET Panagon™ Capture, Kofax® Ascent Capture®, Microsoft® Office XP, Microsoft SharePoint®.
About textHELP! Systems, Ltd.
textHELP! Systems Ltd. is a leading provider of assistive technology in the education, e-government and corporate sectors. textHELP!'s software solutions help organizations meet legislative initiatives concerning accessibility. For additional information please visit www.texthelp.com ; www.browsealoud.com ; http://www.pdfaloud.com.
About ScanSoft, Inc.
ScanSoft, Inc. is the leading supplier of imaging, speech and language solutions that are used to automate a wide range of manual processes-saving time, increasing worker productivity and improving customer service. For additional information on the company, please visit www.scansoft.com.
Trademark reference: ScanSoft and RealSpeak are trademarks or registered trademarks of ScanSoft, Inc. in the United States and other countries. All other company names or product names may be the trademarks of their respective owners.
The statements in this press release that relate to future plans, events or performance are forward-looking statements that involve risks and uncertainties, including risks associated with market trends, competitive factors, and other risks identified in ScanSoft's SEC filings. Actual results, events and performance may differ materially. Readers are cautioned not to put undue reliance on these forward-looking statements that speak only as of the date hereof.
Order Dragon Naturally Speaking
Schedule your FREE Medical Transcription Software Demo today.
View the History of Voice Recognition and Speech Recognition Software