Dragon Naturally Speaking Reviews

- 2003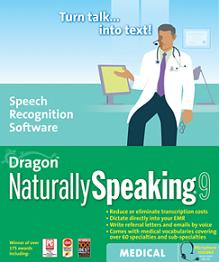 ---
ScanSoft Announces Speech Recognition and Text-to-Speech Developer Toolkits for Windows Mobile 2003 Software for Pocket PCs
ScanSoft SpeechPearl ASR and RealSpeak TTS Add Speaker Independent Voice Control and Human-Sounding Synthesized Speech Capabilities to Pocket PC Applications
PEABODY, Mass., June 23, 2003 - ScanSoft, Inc. (NASDAQ: SSFT), a leading supplier of imaging, speech and language solutions, today announced that the ScanSoft® SpeechPearl® automatic speech recognition (ASR) and RealSpeak™ text-to-speech (TTS) toolkits will support Microsoft Windows Mobile 2003 software for Pocket PCs, Microsoft Corp.'s newest software platform for Pocket PC devices.
"Windows Mobile 2003 software for Pocket PCs provides developers with enhanced features that support the creation of innovative, useful applications and services," said Irwin Rodrigues, lead product manager for the Mobile Devices Division at Microsoft. "We value ScanSoft's work in enabling the implementation of speech interfaces that enhance the application experience on small-footprint devices."
ScanSoft SpeechPearl ASR-3200 is a speaker-independent recognition engine that meets the diverse application requirements of Windows Mobile developers. The ASR-3200 can be deployed in varying configurations, ranging from simple small-vocabulary voice-control applications to sophisticated applications that can understand lengthy or variable voice commands. The ASR-3200 supports Microsoft SAPI 5, speeding the application development process for developers using Microsoft developer tools. Originally designed for use in automotive environments, the ASR-3200 has exceptional noise handling characteristics, ensuring excellent recognition accuracy even in the high-noise environments faced by mobile users.
Prototyping and implementing speech-enabled applications can be complex, time-consuming and costly, especially if the development team is not already an expert with speech technology. Developers new to speech technologies can use the ASR-3200 to build working speech prototypes using a suite of rapid programming tools, speeding the process of adding speech recognition to applications. With the aid of these tools, both expert and non-expert developers can quickly add accurate voice capabilities to existing Windows Mobile-based Pocket PC applications.
ScanSoft RealSpeak TTS-3000 is the market-leading solution for reading, understanding and converting text into human-sounding synthesized speech on small-footprint devices. This multilingual text-to-speech solution can be used to add speech to a wide range of applications, including speaking meeting reminders, reading emails and speech-enabling mobile applications.
"ScanSoft's speech solutions provide Microsoft developers with an unmatched level of recognition accuracy and synthesized speech quality," said Robert Weideman, chief marketing officer for ScanSoft. "Our rapid development tools bring the power of speech interfaces to Windows Mobile developers, and offer exciting new opportunities for adding convenience and enhanced productivity to mobile applications."
Both SpeechPearl ASR-3200 and RealSpeak TTS-3000 are available as developer toolkits in 7 and 10 languages respectively. Please visit www.ScanSoft.com for additional product information, language coverage or platform support.
About ScanSoft, Inc.
ScanSoft, Inc. is a leading supplier of imaging, speech and language solutions that are used to automate a wide range of manual processes-saving time, increasing worker productivity and improving customer service. For additional information on the company, please visit www.ScanSoft.com.
Trademark reference: ScanSoft, SpeechPearl and RealSpeak are trademarks or registered trademarks of ScanSoft, Inc. in the United States and other countries. All other company names or product names may be the trademarks of their respective owners.
The statements in this press release that relate to future plans, objectives, events or performance are forward-looking statements that involve risks and uncertainties, including risks associated with market trends, competitive factors, and other risks identified in ScanSoft's SEC filings. Actual results, events and performance may differ materially. Readers are cautioned not to put undue reliance on these forward-looking statements that speak only as of the date hereof.
Order Dragon Naturally Speaking
Schedule your FREE Medical Transcription Software Demo today.
View the History of Voice Recognition and Speech Recognition Software