Dragon Naturally Speaking Reviews

- 2003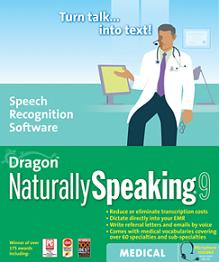 ---
ScanSoft Introduces Kyoko; A Female Japanese Voice for Embedded and Network-Based Text-to-Speech Applications
Latest Voice Offering Expands ScanSoft's Text-to-Speech Portfolio and Offers Customers a High Quality Japanese Voice for Voice Activated Dialing, Navigation, and Call Center Applications
PEABODY, Mass., November 12, 2003 -- ScanSoft, Inc. (Nasdaq: SSFT), the leading supplier of speech and imaging solutions, today introduced "Kyoko," a new Japanese text-to-speech (TTS) voice for its RealSpeak Solo™ 1.0 TTS for embedded applications and Speechify® 3.0 TTS software for network-based applications. Kyoko is the latest voice in ScanSoft's extensive TTS portfolio and provides a natural-sounding voice that accurately pronounces dynamic text-based information for embedded and network-based TTS applications.
"ScanSoft is the market-leading provider of network-based speech recognition systems in Japan and we're pleased that they continue to invest in the Japanese speech market," said Manoj Menon, Director of Frost & Sullivan Technology Practice. "The release of Speechify Kyoko TTS in Japan is great news for Japanese businesses that are looking for new ways to maximize their existing speech investments in the call center and provide callers with a truly branded experience with speech. In addition, this will provide automotive and handset suppliers in Japan with a high-quality embedded TTS voice to create compelling new applications."
Kyoko TTS delivers spoken information as a human would, without sounding robotic or jarring. Using TTS, developers can more quickly deploy applications and decrease costs by reducing the need for pre-recorded audio. In telephony applications, businesses can use Speechify Kyoko TTS to repurpose existing data for a mobile customer base and access information instantly to deliver dynamically changing information in an audio format for each caller. For embedded applications, such as in vehicles, RealSpeak Solo Kyoko TTS can be integrated into handsets and other mobile devices to confirm voice-dialing commands and deliver SMS and email messages by voice. RealSpeak Solo Kyoko can also be embedded into navigation systems used in automobiles to provide drivers with turn-by-turn driving directions. In fact, Strategy Analytics, a global research and consulting company, estimates that in 2008 Japan will constitute nearly 50 percent of the navigation systems market, and close to five million navigation system units will be sold in Japan.
Using TTS to Enable More Robust Embedded Applications
RealSpeak Solo sets a new performance threshold for voice quality and memory size. It is ideal for embedded devices that interact with an individual user - automotive telematics applications, home entertainment systems, navigation systems, banking and other kiosks, and handset devices. Using RealSpeak Solo Kyoko, information that resides on a device can be played back in a natural-sounding Japanese voice. RealSpeak Solo Kyoko can be used in applications that also rely on ScanSoft's embedded speech recognition for command and control functionality and other advanced features on a device. RealSpeak Solo Kyoko can be used in a number of different embedded applications such as:
Navigation - Confirm street names and addresses to provide detailed driving instructions from a navigation system embedded within a vehicle;
Voice-Activated Dialing - Read back contact names stored on a cell phone or smart phone;
Electronic Games - Customize commands by saying individual player names or other unique details;
Automated Teller Machines (ATMs) - Provide personalized account information for visually impaired and blind users;
SMS to Voice - Alert users of incoming text messages and read those text messages aloud;
Industrial Automation - Confirm scanned product names for fast and reliable inventory control;
MP3 Players - Read back artists and song titles stored in an MP3 player.
Network-Based Applications for TTS
Speechify Kyoko is ideal for large-scale deployments of sophisticated network-based applications that deliver real-time or personal information to callers. Speechify software is highly regarded for its natural sounding voice and its ability to understand the context in which words appear in a sentence. It can be used for a variety of applications servicing the financial services, telecommunications, government, retail, healthcare, travel and hospitality industries, including the following;
Personal Account Information: Read out bank account information, order confirmations, and product information;
Store & ATM Locators: Provide updated location-based information by reading addresses and other information to customers over the phone;
Information services: Cost-effectively communicate information that is constantly changing such as weather, traffic conditions, directory assistance listings and product information;
Unified Messaging: Allow callers to access email by phone including email attachments, listen to calendar appointments, and SMS from mobile phones.
"The release of Kyoko underscores our commitment to supporting our customers and partners in Japan," said Hiroshi Sakurai, General Manager of Speech Solutions in Japan at ScanSoft. "Kyoko TTS provides organizations with a natural-sounding Japanese voice to enhance existing call center applications that may already be using speech recognition, or create compelling new personalized interactions between users and their automobiles, handset devices, electronic games and kiosks."
TTS Product Portfolio
ScanSoft offers a full suite of market-leading TTS solutions for embedded and network-based TTS applications. Its RealSpeak Solo, ETI-Eloquence™, and TTS3000™ TTS engines support more than 24 languages and are ideal in mobile, automotive, game and PC/multi-media environments that require a memory footprint ranging from 100KB to 80MB. In addition, the company's network-based Speechify and RealSpeak™ TTS engines combine to offer an unprecedented 23 languages and 39 male and female voices to provide customers with the most comprehensive and flexible solutions available today. In addition, customers can also take advantage of ScanSoft's Virtuoso™ Custom Voice Program to create a custom voice for their embedded or network-based TTS application, which can also be specifically tuned for a dedicated application domain, such as navigation. For more information and to sample ScanSoft's full portfolio of TTS voices, visit www.scansoft.com/products/.
Pricing and Availability
RealSpeak Solo Kyoko and Speechify Kyoko are available today. Contact your local ScanSoft representative for pricing and additional information.
About ScanSoft, Inc.
ScanSoft, Inc. (Nasdaq: SSFT) is the leading supplier of speech and imaging solutions that are used to automate a wide range of manual processes - saving time, increasing worker productivity and improving customer service. For more information regarding ScanSoft products and technologies, please visit www.ScanSoft.com.
ScanSoft, the ScanSoft logo, RealSpeak, TTS3000 and RealSpeak Solo are registered trademarks or trademarks of ScanSoft, Inc. in the United States and other countries. SpeechWorks, Speechify, ETI-Eloquence and Virtuoso are registered trademarks or trademarks of SpeechWorks International, Inc. in the United States and other countries. All other company or product names may be the trademarks of their respective owners.
Order Dragon Naturally Speaking
Schedule your FREE Medical Transcription Software Demo today.
View the History of Voice Recognition and Speech Recognition Software