Dragon Naturally Speaking Reviews

- 2003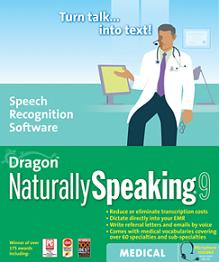 ---
Avaya and ScanSoft Develop Innovative Speech Service for Qantas Airways Frequent Flyer Program
Australia's Premier Airline Introduces Qantas Voice, the First Speech System for the Australian Airline Industry
SYDNEY and PEABODY, Mass., August 26, 2003 - Avaya Inc. (NYSE:AV) a leading global provider of communications networks and services for businesses, and ScanSoft, Inc. (NASDAQ: SSFT), a leading provider of imaging, speech and language solutions, today announced delivery to Qantas of Qantas Voice, a speech-enabled customer self-service application to serve Qantas Airways Frequent Flyer Program members. Qantas Voice is the first speech system for Australia's airline industry and runs on Avaya Interactive Voice Response (IVR) technology using speech technology from ScanSoft. Unisys Australia is the prime contractor for the solution.
Qantas Voice manages telephone enquiries and reduces call waiting times for its Frequent Flyer Program members seeking points balances and booking seats on domestic award flights. Qantas Voice responds to a caller's spoken requests, recognizing any domestic city with Qantas service, and can check a member's point balance, calculate how many points are needed for award travel and check award flight availability. If for any reason a caller wishes to transfer to a consultant, the caller and the information collected during the call will be transferred to the consultant, so that the caller does not have to repeat the request.
Currently in pilot phase, the speech system is available to frequent flyers in Western Australia, South Australia and Tasmania during business hours. Qantas Voice will be progressively rolled out over the next six months, providing 24/7 access for Qantas Frequent Flyers in all states and territories. To listen to a demonstration of the speech service, visit http://www.qantas.com.au/.
"This deployment represents the first speech-enabled system for the Australian airline industry and is one of the most advanced speech systems in the travel industry. Together with our partners, we are delighted to have designed and deployed this system for Qantas and we are confident that Frequent Flyers will find Qantas Voice to be a caller friendly and effective self-service option," said Steve Chambers, general manager of Network Speech Solutions at ScanSoft.
Avaya and ScanSoft worked as subcontractors to systems integrator Unisys. In addition to providing the speech technology, ScanSoft designed the speech user interface (UI), creating a natural and intuitive dialog and resulting in a superior caller experience. Initial customer feedback has been extremely positive with program members impressed at the ease of use of Qantas Voice.
Avaya was contracted by Unisys to develop the speech applications, sophisticated computer telephony integration (CTI) and the workflow engines that drive the customer experience process.
Sunny Rao, general manager, Enterprise Solutions, Avaya South Pacific, said the Qantas Voice project would give significant impetus to the uptake of speech-enabled self-service solutions in contact centers throughout Australia.
"By implementing self-service systems using IVR technology, businesses like Qantas can expand their services in a cost-effective way while their customers experience decreased waiting times and the convenience of having access to the information and services they need, when they need them," added Mr. Rao.
About Avaya
Avaya Inc. designs, builds and manages communications networks for more than 1 million businesses worldwide, including 90 percent of the FORTUNE 500®. Focused on businesses large to small, Avaya is a world leader in secure and reliable Internet Protocol (IP) telephony systems and communications software applications and services.
Driving the convergence of voice and data communications with business applications - and distinguished by comprehensive worldwide services -Avaya helps customers leverage existing and new networks to achieve superior business results. For more information visit the Avaya website: www.avaya.com
Avaya Interactive Voice Response is an interactive voice response system for automatic telephone transactions. Using synthesized or pre-recorded speech, the system can respond to an incoming call, request specific information from the caller and provide information or services based on data from the caller. Avaya Interactive Voice Response automates common enterprise interactions and fulfillment between a business and its customers and enables customers to harness such sophisticated technologies as Voice XML, Natural Language Speech Recognition, and Advanced Text-to-Speech in a growing number of languages to increase interaction options and serve global, international, or multi-lingual customers.
About ScanSoft, Inc.
ScanSoft, Inc. is a leading supplier of imaging, speech and language solutions that are used to automate a wide range of manual processes - saving time, increasing worker productivity and improving customer service. For more information regarding ScanSoft products and technologies, please visit www.ScanSoft.com.
ScanSoft and the ScanSoft logo are trademarks or registered trademarks of ScanSoft, Inc. in the United States and other countries. SpeechWorks is a trademark or registered trademark of SpeechWorks International, Inc. in the United States and other countries. All other company or product names may be the trademarks of their respective owners.
Order Dragon Naturally Speaking
Schedule your FREE Medical Transcription Software Demo today.
View the History of Voice Recognition and Speech Recognition Software