Dragon Naturally Speaking Reviews

- 2003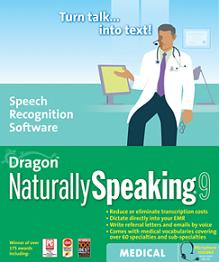 ---
ScanSoft Introduces the SpeechWorks® Suite of Network Speech Solutions
Organizations Benefit from the Industry's Broadest Choice of Speech Technologies, Standards, Deployment Platforms, Languages, and Professional Services
PEABODY, Mass. - September 30, 2003 -- ScanSoft, Inc. (Nasdaq: SSFT), the leading supplier of speech solutions worldwide, today announced the industry's most comprehensive line of network speech products, the SpeechWorks® Suite of Network Speech Solutions. Bringing together an unmatched portfolio of open, standards-based technologies, packaged applications and professional services, the SpeechWorks Suite is immediately available through ScanSoft's global partner network and helps organizations realize the highest returns on investment (R.O.I.) and caller satisfaction that speech solutions can deliver. Steve Chambers, former SpeechWorks senior vice president of global sales and chief marketing officer, will lead ScanSoft's network speech initiatives as general manager.
"No other company can point to a track record of innovation, on both technology and professional services fronts, that yields such consistent customer success," said Steve Chambers, senior vice president and general manager, Network Speech Solutions, at ScanSoft. "With the SpeechWorks Suite of Network Speech Solutions and our partners - a global team of speech experts committed to delivering the maximum R.O.I. and caller satisfaction- ScanSoft is uniquely capable of servicing the needs of our organizations today and into the future."
SpeechWorks® Suite of Network Speech Solutions
Available through ScanSoft and leading platform providers worldwide, the SpeechWorks Suite of Network Speech Solutions includes the industry's foremost speech recognition, text-to-speech (TTS) and speaker verification software; packaged applications including auto-attendant solutions, directory assistance and multimodal solutions; and application components and optimization solutions and tools. The SpeechWorks Suite of Network Speech Solutions includes the following:
Industry-leading speech recognition solutions including OpenSpeech Recognizer™ and SpeechPearl® ASR in over 46 languages
SpeakFreely™ natural language speech solution
Industry-leading TTS including Speechify® and RealSpeak™ voices
SpeechSecure™ Speaker Verification
"DAS" or Directory Assistance Solutions for telecommunications providers
SpeechPAK™ Packaged Application Kits for enterprise customers
X|Mode™ multimodal solution
Packaged Auto Attendant Solutions
Application Components including OpenSpeech DialogModules™, OpenSpeech Insight™ and OpenVXI.
ScanSoft is dedicated to providing technology and services solutions worldwide, through sales coverage in 70 countries and an engineering presence in 15 countries that offers customers local expertise to accelerate the time-to-market for advanced network speech solutions. ScanSoft continues to lead innovation in speech applications with over 275 speech-related patents and more than $400 million of cumulative investment in speech technologies that offers customers and partners a range of benefits and resources, including:
Market-Leading Technology
ScanSoft continues to support customers and partners with a range of network speech solutions known worldwide for scalability, accuracy and performance in wireless and other noisy environments. The company's leadership position is well documented by industry analyst firms. According to Gartner Inc., the newly merged company accounted for 38 percent of the market share for speech recognition systems shipped worldwide in 2002, a 40 percent lead over its closest competitor.
Unparalleled Language Coverage
ScanSoft's speech recognition software supports 46 languages, and is uniquely positioned to meet the business challenges of global enterprises around the world. The company's TTS products support 22 languages and offer 36 male and female voices with new languages and voices in development. In addition, ScanSoft can create a custom voice for a customer's TTS application through the Virtuoso V.I.P.™ (Voice Identity Program).
Support for Industry Standards
Only ScanSoft offers speech technologies optimized for multiple standards such as VoiceXML, SALT, MRCP, SOAP, SAPI and H323, ensuring that its customers' and partners' speech investments are protected as these standards evolve and merge.
Worldwide Professional Services Team
ScanSoft's experienced, worldwide professional services organization develops state-of-the-art network speech solutions and applications that deliver proven economic benefits and the highest levels of customer satisfaction. Customers worldwide can engage ScanSoft's local professional services expertise to consult, design and implement sophisticated speech solutions using best practices in user interface (UI) design and the proven Speech Applications Development Lifecycle (SADL™) process which includes the SpeechWorks Here Guarantee™, the industry's first results assurance program to guarantee both a deployment timetable and caller transaction completion rates.
Global Network of Platform Providers
ScanSoft delivers its standards-optimized speech technologies and applications through a global network of more than 200 platform providers including Aspect, Avaya, Cisco, Convergys, Edify, Genesys Telecommunications Laboratories, IBM, Intel, Intervoice, Microsoft, Nortel Networks and VoiceGenie. As a result, enterprise and carrier organizations have greater flexibility to build speech services on the platform of their choice using industry-leading speech technologies.
Marketing Expertise
More than 350 companies worldwide have participated in S.T.E.P.™ (Speech Technology Evaluation Process), a customized, consultative process designed for business and technology leaders that helps companies develop a speech strategy, identify applications that will yield the highest return, and evaluate technology and deployment options. B-S.T.E.P.™ (for business professionals) and T-S.T.E.P.™ (for technologists) work in tandem to ensure that an organization's speech evaluation team has the information they need to make smart decisions around the identification, evaluation and implementation of speech in its organization.
Investment Protection and Future Solutions
Building on its strong base of network speech technologies, related intellectual property and an ongoing investment in research and development, ScanSoft supports customers and partners with innovative, market-leading speech solutions. In the future, as it integrates its speech recognition and TTS products, the company will provide seamless API interfaces, based on industry standards, to facilitate product and application updates.
About ScanSoft, Inc.
ScanSoft, Inc. (Nasdaq: SSFT) is the leading supplier of speech and imaging solutions that are used to automate a wide range of manual processes - saving time, increasing worker productivity and improving customer service. For more information regarding ScanSoft products and technologies, please visit www.ScanSoft.com.
ScanSoft, SpeechPearl, RealSpeak, X|Mode, Voice Request, and the ScanSoft logo are registered trademarks or trademarks of ScanSoft, Inc. in the United States and other countries. SpeechWorks, OpenSpeech Recognizer, SpeakFreely, Speechify, SpeechSite, SpeechSecure, SpeechPAK, OpenSpeech DialogModules, OpenSpeech Insight, Virtuoso V.I.P., SADL, SpeechWorks Here Guarantee, S.T.E.P., B-S.T.E.P., and T-S.T.E.P. are registered trademarks or trademarks of SpeechWorks International, Inc. in the United States and other countries. All other company or product names mentioned herein may be the trademarks of their respective owners.
Order Dragon Naturally Speaking
Schedule your FREE Medical Transcription Software Demo today.
View the History of Voice Recognition and Speech Recognition Software