Dragon Naturally Speaking Reviews

- 2003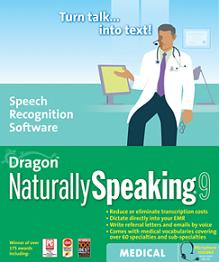 ---
Envox Worldwide and ScanSoft Expand Partnership to Advance Standards-Based Speech Solutions
Customers Worldwide Benefit from Broad Language Support and Rapid Application Development Capabilities
STOCKHOLM, SWEDEN, WESTBOROUGH, and PEABODY, MA, October 7, 2003 - Envox Worldwide, a leading global provider of voice-enhanced communications solutions, and ScanSoft, Inc. (Nasdaq: SSFT - News), the leading supplier of speech and imaging solutions, today announced that they were expanding their partnership to include technology licensing, market and customer development activities and professional services. This partnership unites Envox's market- leading open, standards-based communications development platform with the SpeechWorks® Suite of Network Speech Solutions from ScanSoft in an integrated solution that reduces the time, cost and complexity of developing and deploying speech solutions.
Envox 5 customers will now have access to the SpeechWorks Suite of Network Speech Solutions, including standards-based OpenSpeech Recognizer(TM) and SpeechPearl® XML speech recognition software, along with the RealSpeak(TM) and Speechify® text-to-speech (TTS) engines, through the Envox Global Partners Network. As a result, customers will now be able to utilize ScanSoft's industry-leading speech technologies, optimized for the VoiceXML 2.0 standard, with the broadest language support available.
As a first step, the partnership will create an integrated product bundle designed for solution providers, system integrators, service providers and in- house development teams looking to accelerate the development and deployment of their speech solutions. This bundle will feature Envox 5.1 development and run-time licenses and standards-based speech technologies from ScanSoft, along with Intel Dialogic JCT telephony resources and their SR2300 Communications Server. It includes all the training and support needed to get these speech solutions up and running quickly.
Envox and ScanSoft already power customer service solutions around the world, including:
Microsoft's Asia Pacific Operations Center (APOC) has introduced a speech application for WindowsXP license key activation using the Envox Communications Development Platform and OpenSpeech Recognizer software. This application has become a vital customer service feature in Microsoft's overall Corporate Licensing Agreement program.
Using SpeechExpress, which was developed with the Envox platform and SpeechPearl XML, VoltDelta has delivered an automated directory assistance solution to KPN, the largest telecommunications company in the Netherlands.
Adeptra's revolutionary 2-way alerting solutions that allow credit card issuers to identify and respond to fraud faster are deployed on the Envox platform and utilize Speechify text-to-speech.
Telequent has deployed speech-enabled CRM solutions on the Envox platform with SpeechPearl XML and RealSpeak.
"This is a key relationship for Envox. ScanSoft's speech technologies, broad language coverage and commitment to standards map closely with our strategic focus and ability to deliver quality speech solutions that deliver significant price and performance benefits," said Henrik Thome, CEO of Envox Worldwide. "We're also working together to explore ways to leverage our professional services capabilities in high growth areas like automated directory assistance and alerts and notifications."
"We're delighted to be expanding our relationship with Envox Worldwide," said Steve Chambers, senior vice president and general manager of Network Speech Solutions at ScanSoft. "This partnership illustrates our commitment to delivering our high performance, standards-optimized speech solutions globally, on field-proven communications development platforms such as Envox 5."
About the Envox 5 Communications Development Platform
Envox 5 is an open, standards-based platform for creating, deploying and managing the voice-enhanced communications solutions that enterprise customers and service providers require today, including interactive voice response, enhanced self-service, automated directory assistance, alerts & notifications, mobile Internet, voice portals, voice-enabled CRM and unified communications, among others. It is a true multi-modal communications development platform that greatly reduces the complexity inherent in creating and managing Voice Solutions and integrating them into diverse telephony, data, web services and back office environments.
The Envox 5 value proposition is built around the ability to leverage existing investments in hardware, software and solution development, while providing a smooth migration path to the emerging standards and enabling technologies that will be required in the future.
About Envox Worldwide
Envox Worldwide is headquartered in Stockholm and Boston. With over 300,000 ports deployed on a global basis, the company is a leading provider of voice-enhanced communications solutions for service providers and enterprise customers that enable anytime, anywhere information access and transactions. Its software and services reduce the cost, time-to-market, and complexity of developing these solutions, which currently include interactive voice response, enhanced self-service, automated directory assistance, voice-enabled CRM, alerts & notifications, mobile Internet, voice portals and unified communications, among others. The company delivers its solutions through a global network of channel partners, including VARs, Systems Integrators, Service and Solution Providers, ISVs, OEMs, ASPs, consultants and other resellers. For more information, please visit www.envox.com.
About ScanSoft® Network Speech Solutions
ScanSoft Network Speech Solutions is the global leader in advanced network speech technologies and professional services. Enterprise and telecommunications organizations around the world such as Time Warner, Bank of America, Microsoft and Qantas Airways leverage the power and innovation of the SpeechWorks® Suite of Network Speech Solutions to redefine the way they exchange vital information with customers and employees over the telephone. With a global sales and engineering presence, ScanSoft is uniquely positioned to help companies create and implement sophisticated speech solutions that deliver proven economic benefits and the highest levels of caller satisfaction. For more information, visit www.scansoft.com/network/.
About ScanSoft, Inc.
ScanSoft, Inc. (Nasdaq: SSFT) is the leading supplier of speech and imaging solutions that are used to automate a wide range of manual processes - saving time, increasing worker productivity and improving customer service. For more information regarding ScanSoft products and technologies, please visit www.ScanSoft.com.
ScanSoft, the ScanSoft logo, RealSpeak and SpeechPearl XML are registered trademarks or trademarks of ScanSoft, Inc. in the United States and other countries. SpeechWorks, Speechify, and OpenSpeech Recognizer, are registered trademarks or trademarks of SpeechWorks International, Inc. in the United States and other countries. All other company or product names may be the trademarks of their respective owners.
Order Dragon Naturally Speaking
Schedule your FREE Medical Transcription Software Demo today.
View the History of Voice Recognition and Speech Recognition Software