Dragon Naturally Speaking Reviews

- 2002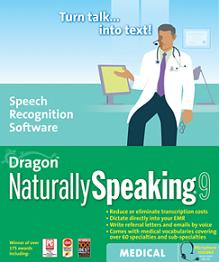 ---
Volkswagen Automates Inspections with ScanSoft Dragon NaturallySpeaking
Integrator ASKA Replaces Cumbersome Form Procedure with an Automated Speech-Based Solution that Collects and Processes Inspections Using Wireless Headsets
PEABODY, Mass. and GENT, Belgium, November 19, 2002- ScanSoft Inc. (Nasdaq: SSFT), a leading supplier of imaging, speech and language solutions, today announced that Volkswagen AG uses ScanSoft Dragon NaturallySpeaking to automate the vehicle inspection process at their manufacturing plant in Wolfsburg, Germany. The speech-enabled solution was implemented by ScanSoft partner ASKA Corporation, a German solution integrator that specializes in speech recognition and productivity solutions.
Historically Volkswagen quality assurance inspectors for prototypes have recorded inspection information using an extensive form process, with the resulting data manually transferred into the online quality control and reporting system. This approach was cumbersome and exposed the inspection process to lost reports and data transfer errors. Further, the manual data entry process added expense and slowed the creation of reports and data analysis.
The new automated inspection process eliminates the form, using the highly accurate speech recognition capabilities of Dragon NaturallySpeaking to automate the collection and processing of inspection data. Quality assurance inspectors, outfitted with wireless headsets for ultimate mobility, use their voice to control and to enter the data needed for each inspection into a Microsoft Access database application. A list of possible entries related to the fields and inspection steps are displayed on a screen in front of them. By using speech the inspectors process data directly into the system and that allows Volkswagen to eliminate the costs associated with manual data entry, speeds access to data, and improves the quality of the collected data.
"Volkswagen is recognized as a leader in building quality cars, and we have earned that reputation through tough and precise quality processes," stated Jörg Lukritz, Project Manager for Quality Assurance for Volkswagen. "As a result, our selection of a speech recognition solution placed an emphasis on precise accuracy - a quality challenge that has been met by Dragon NaturallySpeaking."
"We are really excited about the added value that ASKA has created by implementing this solution at Volkswagen," said Peter Hauser, Senior Vice President and General Manager for ScanSoft International "This is a perfect way to increase productivity using ScanSoft technology and, at the same time, improve the quality of work with Volkswagen."
About ASKA Corporation
ASKA Corporation, based in Sindelfingen, Germany, has specialized in implementing speech automation solutions for professional and industrial applications since 1993. ASKA has demonstrated an ability move organizations from cumbersome manual approaches to mobile and speech-enabled solutions. As a ScanSoft Certified Partner, and expert in delivering integrated solutions using Dragon NaturallySpeaking, ASKA offers a compressive ability to speech-enable nearly any commercial and in-house application, offering specific expertise to medical, judicial and industrial markets.
About ScanSoft Inc.
ScanSoft Inc. (Nasdaq: SSFT) is the leading supplier of imaging, speech and language solutions that are used to automate a wide range of manual processes - saving time, increasing worker productivity and improving customer service. For more information regarding ScanSoft products and technologies, please visit www.scansoft.com.
Trademark reference: ScanSoft and RealSpeak are registered trademarks or trademarks of ScanSoft Inc. in the United States and other countries. All other company names or product names referenced herein may be the trademarks of their respective holders.
The statements in this press release that relate to future plans, events or performances are forward-looking statements that involve risks and uncertainties, including risks associated with market trends, competitive factors, and other risks identified in the Company's SEC filings. Actual results, events and performance may differ materially. Readers are cautioned not to put undue reliance on these forward-looking statements that speak only as of the date hereof.
Order Dragon Naturally Speaking
Schedule your FREE Medical Transcription Software Demo today.
View the History of Voice Recognition and Speech Recognition Software