Dragon Naturally Speaking Reviews

- 2002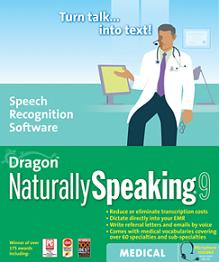 ---
Nortel Networks and ScanSoft Expand Relationship, Offer Customers Broad Language Support
Nortel Networks to Offer ScanSoft RealSpeak with VPS and MPS 1000 Interactive Voice Response Systems
PEABODY, Mass., December 11, 2002 - ScanSoft, Inc. (Nasdaq: SSFT), a leading supplier of imaging, speech and language solutions, today announced an agreement with Nortel Networks, a global provider of automated communications technology and infrastructure, to offer ScanSoft® RealSpeak® text-to-speech (TTS) software for Nortel Networks customer deployments.
With systems deployed and operating worldwide, Nortel Networks is a technology and market leader in speech-enabled solutions. As part of the agreement between the companies, Nortel Networks will integrate ScanSoft's RealSpeak TTS technology with its interactive voice response (IVR) platforms.
ScanSoft RealSpeak is the most widely used product for converting text into natural sounding, synthesized speech. The product is used for a wide range of applications, including reading emails for unified messaging systems, providing prompts for interactive voice response applications, and speech-enabling mobile, automotive, game and PC/multimedia applications.
"ScanSoft is pleased to work with Nortel Networks to enhance its speech-enabled systems and services," said Wayne Crandall, senior vice president of sales and business development at ScanSoft. "We believe Nortel Networks is increasing the value of its products for users by incorporating ScanSoft's text-to-speech technology."
ScanSoft RealSpeak supports a range of operating systems, including Microsoft Windows, Windows CE and Windows CE for Automotive, as well as Intel-based Linux systems. It is available in up to 19 languages, depending upon platform, including US and UK English, German, French, Dutch and Belgian Dutch, Castilian and Mexican Spanish, Italian, European and Brazilian Portuguese, Norwegian, Polish, Swedish, Danish, Cantonese and Mandarin Chinese, Korean and Japanese.
About ScanSoft, Inc.
ScanSoft, Inc. is a leading supplier of imaging, speech and language solutions that are used to automate a wide range of manual processes-saving time, increasing worker productivity and improving customer service. For additional information on the company, please visit www.ScanSoft.com.
Trademark reference: ScanSoft and RealSpeak are registered trademarks of ScanSoft, Inc. in the United States and other countries. Nortel Networks is a trademark of Nortel Networks. All other company or product names referenced herein may be the trademarks of their respective holders.
The statements in this press release that relate to future plans, events or performances are forward-looking statements that involve risks and uncertainties, including risks associated with market trends, competitive factors, and other risks identified in the Company's SEC filings. Actual results, events and performance may differ materially. Readers are cautioned not to put undue reliance on these forward-looking statements that speak only as of the date hereof.
Order Dragon Naturally Speaking
Schedule your FREE Medical Transcription Software Demo today.
View the History of Voice Recognition and Speech Recognition Software