Dragon Naturally Speaking Reviews

- 2002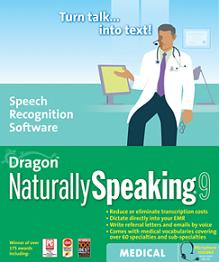 ---
ScanSoft Announces License Agreement with Philips Speech Processing; RealSpeak™ Enhances Philips' Leading-Edge Telephony Solutions
PEABODY, Mass., March 4, 2002 - ScanSoft Inc. (Nasdaq: SSFT), a leading supplier of imaging, speech and language solutions, today announced that it has signed a license agreement with Philips Speech Processing, a business unit of Royal Philips Electronics and a global market leader in network-based speech applications. Philips has licensed ScanSoft's award-winning text-to-speech (TTS) technology, RealSpeak™, which will be deployed in fourteen different languages.
The agreement enables Philips to offer its customers the benefit of integrating high-quality, natural-sounding text-to-speech technology in its speech-enabled solutions such as directory assistance, call center service automation and voice portals. For ScanSoft, the agreement will extend the global reach of its technology through Philips as a significant channel to the telephony markets.
Under the terms of the agreement, Philips Speech Processing will combine RealSpeak with its leading-edge products, SpeechMania® and SpeechPearl®. RealSpeak will be incorporated as the speech output component of SpeechMania, Philips' natural dialogue platform that automates telephone-based information and transaction services. ScanSoft's speech engine will also give a high-quality voice to Philips' flagship SpeechPearl, a software-only solution that is integrated with voice processing platforms. SpeechPearl is used for a variety of telephone applications, such as unified messaging, customer care and information services, banking applications, name dialing and many others.
Matthias Pankert, director of product strategy and planning at Philips Speech Processing/Telephony Solutions said, "Philips teamed up with ScanSoft to provide our customers around the world with high-quality speech technologies for their telephony solutions. For these solutions ScanSoft is the leading market player that can deliver so many different languages of high-quality, natural-sounding voice. We are delighted to have formed this alliance with ScanSoft, one that strengthens our commitment to enable human-like automated telephone information services."
Peter Hauser, ScanSoft's Senior Vice President and General Manager International said: "ScanSoft welcomes Philips Speech Processing to our extensive family of telecom customers. This agreement underscores ScanSoft's leadership in the TTS market, where we continue to make cutting-edge developments, and gives RealSpeak a direct channel to the global telephony market." Mr. Hauser added, "We remain committed to delivering the most advanced TTS engines that customers and end-users demand and are determined to extend ScanSoft's leadership in speech technologies and markets."
About ScanSoft® RealSpeak™ Text-to-Speech
RealSpeak is ScanSoft's advanced text-to-speech technology (TTS) that can generate human-sounding synthesized speech. It is used in a wide variety of advanced applications, from the creation of voice portals to speech-enabled virtual newscasters. Typical markets for deploying RealSpeak™ include: banking, financial, telecommunications, call centers and media industries. More than 300 customers worldwide use RealSpeak today. RealSpeak technology supports a range of operating systems and is currently available in 19 languages: US and UK English, German, French, Dutch & Belgian Dutch, Castilian and Mexican Spanish, Italian, European and Brazilian Portuguese, Norwegian, Swedish, Danish, Polish and Cantonese & Mandarin Chinese, Korean, and Japanese.
About Royal Philips Electronics
Royal Philips Electronics of the Netherlands is one of the world's biggest electronics companies and Europe's largest, with sales of EUR 37.9 billion in 2000. It is a global leader in color television sets, lighting, electric shavers, medical diagnostic imaging and patient monitoring, and one-chip TV products. Its 192,000 employees in more than 60 countries are active in the areas of lighting, consumer electronics, domestic appliances, components, semiconductors, and medical systems. Philips is quoted on the NYSE (symbol: PHG), London, Frankfurt, Amsterdam and other stock exchanges. News from Philips is located at www.news.philips.com
About Royal Speech Processing
Philips Speech Processing, a business unit of Royal Philips Electronics, is a pioneer and global leader in speech recognition, natural dialogue and language understanding technologies, with more than 40 years experience in the development and marketing of speech products. Philips offers a broad portfolio of speech technology solutions to the telecommunications industry. As a developer and provider of speech technologies in multiple languages, Philips has the largest installed base of speech recognition and natural language understanding systems in Europe, and is a large and growing provider of speech technology in the Americas and other regions of the world. Installations include directory assistance and call centre services automation, voice portals, telephony and Internet applications. Visit www.speech.philips.com/telephony for additional information.
About ScanSoft, Inc.
ScanSoft, Inc. (Nasdaq: SSFT) is the leading supplier of imaging, speech and language solutions that are used to automate a wide range of manual processes - saving time, increasing worker productivity and improving customer service. For more information regarding ScanSoft® products and technologies, please visit www.scansoft.com.
Trademark reference: ScanSoft and RealSpeak are registered trademarks or trademarks of ScanSoft Inc. in the United States and other countries. All other company names or product names referenced herein may be trademarks of their respective owners.
The Company notes that the statements in this release that relate to future plans, events, performance, including without limitation the projected shipment dates, customers' opting to upgrade to newer or more fully featured products are forward-looking statements subject to risks and uncertainties that may cause the Company's actual results to differ materially. These risks and uncertainties include, but are not limited to, market acceptance, engineering delays, quality assurance testing delays, contractual negotiations, successful completion of beta site testing, the scheduling of orders, changes in operating systems, a significant change in the competitive environment, timely delivery by component suppliers and other risks detailed from time to time in the Company's SEC reports. Readers are cautioned not to place undo reliance on these forward-looking statements, which speak only as of the date hereof.
Order Dragon Naturally Speaking
Schedule your FREE Medical Transcription Software Demo today.
View the History of Voice Recognition and Speech Recognition Software