Dragon Naturally Speaking Reviews

- 2002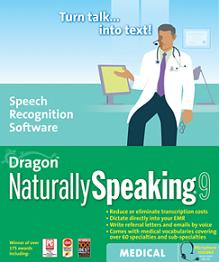 ---
Leading German Daily Newspaper Gives Online News a Voice with ScanSoft RealSpeak and ASR
ScanSoft Text-to-Speech and Automatic Speech Recognition used by F.A.Z. Electronic Media GmbH to Speech-Enable FAZ.NET
GENT, Belgium, and PEABODY, Mass., May 29, 2002 - ScanSoft, Inc. (Nasdaq: SSFT), a leading supplier of imaging, speech and language solutions, today announced that F.A.Z. Electronic Media GmbH, the Internet subsidiary of Frankfurter Allgemeine Zeitung (FAZ), Germany's most important financial daily newspaper, uses ScanSoft's speech products to voice-enable FAZ.NET, an electronic edition of the publication. ScanSoft® RealSpeak™ and ASR SDKs are used to speech-enable the FAZ.NET Fonservice, which delivers news, stock quotes, traffic information, and weather forecasts to users via mobile and fixed-line phones.
The FAZ.Net Fonservice relies on ScanSoft's automatic speech recognition (ASR) product to enable the voice-control of the service using natural German language commands. The system responds to words such as "news," "traffic" or "weather," providing users with immediate access to content and information. ScanSoft RealSpeak is used to convert FAZ.Net text content into human-sounding synthesized speech, allowing Web information to be re-purposed and read over the phone. The system supports many convenience features, including the ability to "barge in" and request different commands at any time.
The service was implemented by trilobit GmbH, an Internet and speech integrator and solution provider based in Germany. trilobit used ScanSoft's RealSpeak and ASR SDKs with the robot 5 platform from ScanSoft partner voice robots, which enables rapid development of speech recognition and speech synthesis applications.
"The FAZ.Net Fonservice has undergone a successful pilot and deployment, with positive acceptance by subscribers," said Oliver Reiff, CEO of trilobit. "A significant component to the success of the service is ScanSoft RealSpeak, with its unmatched human-sounding German speech capabilities and its production-level performance."
"FAZ.Net Fonservice is a showcase on how to use speech to re-purpose content efficiently and effectively," said Peter Hauser, senior vice president and general manager for ScanSoft International. "The implementation by trilobit and voice robots is also an excellent example on how to deliver innovative solutions on time and on budget," he added.
The service is available in Germany at + 49 0190 -15 14 44 and at a cost of 0,62 Euro per minute. For more information please visit www.faz.net/fonservice.
About F.A.Z. Electronic Media GmbH
F.A.Z. Electronic Media GmbH is a wholly-owned subsidiary of Frankfurter Allgemeine Zeitung GmbH and is responsible for the realisation of FAZ.NET. An independent and stand-alone online editorial staff of 35 people produces latest news, analysis and background information.
About trilobit GmbH
trilobit GmbH was founded in 1999 by Oliver Reiff and Mathias Schnurer. Both brought a rich experience with the Internet into the company. Though trilobit's main interest is in "classic" Internet applications such as concepts, design, programming and shop systems, trilobit is developing voice applications with the intent of making Internet content available to another audience. trilobit is a premium partner agency to Schlund+Partner, where the telephony server is hosted.
About voice robots GmbH
voice robots GmbH was founded in Heidelberg in 1997 and develops, produces and sells a middleware platform for building extensive speech automation applications under the brand name robot 5. The platform enables rapid development of speech recognition and speech synthesis applications by way of a structured graphical user interface. All voice robots products are supported by a full range of services, including custom development, training, maintenance and technical support. The strategic goal of the company is to leverage its current technological expertise to expand both license sales and development of its trademark core products in order to become a major player in the European speech automation market.
About ScanSoft Inc.
ScanSoft, Inc. (Nasdaq: SSFT) is the leading supplier of imaging, speech and language solutions that are used to automate a wide range of manual processes - saving time, increasing worker productivity and improving customer service. For more information regarding ScanSoft® products and technologies, please visit www.scansoft.com.
Trademark reference: ScanSoft and RealSpeak are registered trademarks or trademarks of ScanSoft, Inc. in the United States and other countries. All other company names or product names referenced herein may be the trademarks of their respective owners.
The Company notes that the statements in this release that relate to future plans, events, or performance are forward-looking statements subject to risks and uncertainties that may cause the Company's actual results to differ materially. These risks and uncertainties include, but are not limited to, market acceptance, engineering delays, quality assurance testing delays, contractual negotiations, successful completion of beta site testing, the scheduling of orders, changes in operating systems, a significant change in the competitive environment, timely delivery by component suppliers and other risks detailed from time to time in the Company's SEC filings. Readers are cautioned not to place undo reliance on these forward-looking statements, which speak only as of the date hereof.
Order Dragon Naturally Speaking
Schedule your FREE Medical Transcription Software Demo today.
View the History of Voice Recognition and Speech Recognition Software