Dragon Naturally Speaking Reviews

- 2002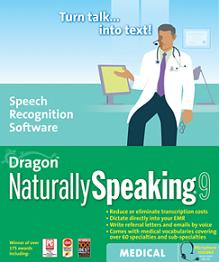 ---
ScanSoft RealSpeak Selected as the Voice for the 2002 FIFA World Cup Information Portal
ScanSoft Partner Syswill and MPC Implement Multi-lingual System for Korea Telecom Freetel Co. Ltd., the Official Mobile Communications Sponsor of the 2002 World Cup
PEABODY, Mass. and SEOUL, Korea, May 31, 2002 - - In conjunction with the start of the 2002 FIFA World Cup™ Korea Japan, ScanSoft, Inc. (Nasdaq: SSFT), a leading supplier of imaging, speech and language solutions, today announced that ScanSoft® RealSpeak™ is the synthesized voice for the official Voice Information Portal (VIP) for the event.
ScanSoft's RealSpeak will be used as the synthesized voice behind the multilingual service offered by KT Freetel Co. (KTF), the largest mobile communications company based on CDMA technology in the world with approximately 20 million subscribers. A team of companies including KTF, Korean-based integrators Syswill and MPC, Nuance and ScanSoft has provided technology and services for the portal.
The system was designed by Syswill, a solution provider for ScanSoft technology in Korea, and implemented by MPC, a leading system integrator in Korea, and Korea Telecom Freetel Co. Ltd. (KTF), the Official Sponsor of Mobile Communications for the 2002 FIFA World Cup.
From May 31 to June 30, the top soccer teams from 32 nations, with players representing 132 nationalities, will compete to become the 2002 FIFA World Cup champion. With venues in Korea and Japan, the tournament activities are expected to garner an aggregated audience of 60 billion people, about a dozen times the world population. The tournament will be held in 10 cities within Korea and Japan. Distributing information to such a large and distributed audience represented a challenge to tournament organizers, one that has been met by the KTF World Cup VIP, which will provide immediate, phone-based access to World Cup schedules, scores, news, tourist information and weather.
At the core of the service is ScanSoft RealSpeak, which converts text-based information into human-sounding synthesized speech in 19 supported languages. The KTF World Cup VIP delivers information in Chinese, English, Japanese and Korean.
The KTF World Cup VIP will help visitors conveniently access 2002 World Cup information, including game times and scores, public transportation schedules, hotel information and tourist attractions. Serving a spectrum of visitors, the service can be navigated entirely by voice.
"As the many fans begin to converge on the 2002 World Cup, ScanSoft is excited to be a part of this innovative, interactive service," said Peter Hauser, Senior Vice President and General Manager for ScanSoft International. "By working with a talented group of partners, we are able to deliver on the promise of speech-based portals, making information accessible and usable from anywhere and at anytime."
About RealSpeak™ Text-to-Speech
ScanSoft® RealSpeak™ is the market-leading product for converting text into human-sounding synthesized speech. The technology is used for a wide range of applications, including delivering emails for unified messaging systems, providing prompts for interactive voice response (IVR) applications, and speech-enabling mobile, automotive, game and PC/multi-media applications. ScanSoft RealSpeak offers unmatched support for hardware systems, including Hitachi, Intel (Pentium, Strong ARM and XScale), MIPS and NEC, as well as operating systems, including Linux, Microsoft Windows and Windows CE, and Sun Solaris.
RealSpeak offers a single, standardized application programming interface (API) that enables the deployment of speech-enabled applications in 19 languages: US and UK English, German, French, Dutch & Belgian Dutch, Castilian and Mexican Spanish, Italian, European and Brazilian Portuguese, Norwegian, Polish, Swedish, Danish and Cantonese & Mandarin Chinese, Korean and Japanese.
About Syswill
With state-of the art technology and sincerity in research Syswill materializes voice data integration solutions leading the culture of future communication. Putting the priority on customer service, the company realizes a new corporate value through rational knowledge-oriented management. Reinforcing manpower with adventurous spirit, Syswill develops as a company with human asset through corporate culture of displaying creativeness. The company is ranked highly among the world's top companies in the field of voice data integration solutions, through competition with world's leading companies. For more information, visit www.syswill.com
About ScanSoft Inc.
ScanSoft Inc. (Nasdaq: SSFT) is the leading supplier of imaging, speech and language solutions that are used to automate a wide range of manual processes - saving time, increasing worker productivity and improving customer service. For more information regarding ScanSoft products and technologies, please visit www.ScanSoft.com.
Trademark reference: ScanSoft and RealSpeak are registered trademarks or trademarks of ScanSoft, Inc. in the United States and other countries. All other company names or product names referenced herein may be the trademarks of their respective holders.
The statements in this press release that relate to future plans, events or performances are forward-looking statements that involve risks and uncertainties, including risks associated with market trends, competitive factors, and other risks identified in the Company's SEC filings. Actual results, events and performance may differ materially. Readers are cautioned not to put undue reliance on these forward-looking statements that speak only as of the date hereof.
Order Dragon Naturally Speaking
Schedule your FREE Medical Transcription Software Demo today.
View the History of Voice Recognition and Speech Recognition Software