Dragon Naturally Speaking Reviews

- 2002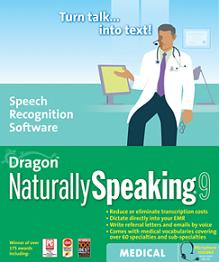 ---
NMS Communications to Offer ScanSoft RealSpeak Text-to-Speech with NMS HearSay, the Complete, Open Multimodal Voice and Data Services System
Operators Assured of the Best Text-to-Speech Technology for the Wide Variety of Voice and Data Applications Integrated Within the NMS HearSay System
Framingham, Mass. and Peabody, Mass. - December 16, 2002 - NMS Communications (Nasdaq: NMSS) and ScanSoft, Inc. (Nasdaq: SSFT) have integrated ScanSoft's RealSpeak text-to-speech (TTS) engine with NMS HearSay, furthering a commitment to offer a variety of applications and technologies on one complete multimodal voice and data services system. RealSpeak converts text information into the most human-sounding voices, and is available in an unparalleled 19 languages. Cegetel's SFR and other operators are in trials using NMS HearSay with ScanSoft RealSpeak.
NMS HearSay is a completely open, ready-to-deploy mobile services delivery platform that enables operators to rapidly and cost-effectively offer their subscribers custom multimodal voice and data communications services such as short message service, location-based services, and unified communications. The high quality and intelligibility of RealSpeak is ideal for the wide range of speech-enabled applications available with the NMS HearSay system, including unified messaging, interactive voice response, information portals, and SFR's cell broadcast trial.
By integrating applications and technology from leaders such as ScanSoft, NMS HearSay spares operators the significant burden of identifying and then ensuring that these hardware and software products are ready for deployment in "live" network environments. No other text-to-speech product matches the quality and language support delivered by RealSpeak. By providing a single application programming interface for the entire language set, RealSpeak is an ideal complement to the openness of the NMS HearSay system, providing a fast and affordable way to add TTS to multimodal applications. As a result, operators can innovate, providing the latest revenue-generating voice and data services faster and at a lower cost.
NMS HearSay is based on an open architecture that merges telecom mobility with the content-rich Internet and allows for an easy evolution from circuit-switched to packet-based Internet Protocol networks as well as the transition from 2G to next-generation 2.5G and 3G architectures. Every NMS HearSay system incorporates:
Fully integrated voice and data applications from numerous partners
IP and PSTN network technologies
Automatic speech recognition and text-to-speech products from multiple vendors
Multimodal software that routes text messages between wireless networks and devices such as mobile phones and PDAs
Rack-mounted NEBS Level 3 compliant Sun Microsystems' Netra™ 20 and Netra CT servers, SPARC® technology, and the Solaris™ operating environment
Operations and billing integration
Full 24/7 global support including customization, installation, and deployment services
"Operators are telling us NMS HearSay is living up to its promises in their trial deployments," said Brian Demers, vice president and general manager of NMS' Network Solutions business. "ScanSoft RealSpeak, the most widely used text-to-speech solution, will be a key contributor to its ongoing success and customer adoption. By integrating the technologies and applications operators want, we've done the heavy lifting so the operators get new service revenues quickly."
"As information access gets pushed out to a variety of devices and touchpoints, voice capabilities becomes a critical interface for businesses and users alike," said Wayne Crandall, senior vice president of sales and business development at ScanSoft. "By integrating ScanSoft RealSpeak with its NMS Hearsay system, NMS can help organizations recognize the promise of multimodal voice and data deployments, making information available on any device from any location and, now, in more languages than ever before."
About ScanSoft RealSpeak
ScanSoft's RealSpeak is the most widely used product for converting text into human-sounding, synthesized speech. The technology is used for a wide range of applications, including reading emails for unified messaging systems, providing prompts for interactive voice response (IVR) applications, and speech-enabling mobile, automotive, game and PC/multi-media applications. It supports a range of operating systems, including Microsoft Windows, Windows CE and Windows CE for Automotive, as well as Intel-based Linux systems. RealSpeak is available in up to 19 languages, depending upon platform, including US and UK English, German, French, Dutch & Belgian Dutch, Castilian and Mexican Spanish, Italian, European and Brazilian Portuguese, Norwegian, Polish, Swedish, Danish and Cantonese & Mandarin Chinese, Korean and Japanese.
About Scansoft
ScanSoft, Inc. is a leading supplier of imaging, speech and language solutions that are used to automate a wide range of manual processes -- saving time, increasing worker productivity and improving customer service.
About NMS Communications
NMS Communications (Nasdaq:NMSS) helps its customers increase revenues and returns on investments by rapidly deploying new carrier-grade communications products and services. Every telecom operator and communications equipment provider on the Global Fortune 50 list relies on NMS Communications for technology-leading products and services, including system building blocks, systems, consulting, and support. Visit www.nmscommunications.com for more information.
Statements in this document expressing the beliefs and expectations of management regarding future performance are "forward-looking statements" within the meaning of the Private Securities Litigation Reform Act of 1995. These statements are based on management's expectations as of the date of this document and are subject to uncertainty and changes in circumstances. Actual results may differ materially from these expectations due to risks and uncertainties including, but not limited to, a continued slowdown in communications spending, the implementation of the Company's strategic repositioning and market acceptance of the Company's new solutions strategy, quarterly fluctuations in financial results, the Company's ability to exploit fully the value of its technology and its strategic partnerships and alliances, the availability of products from the Company's contract manufacturer and product component vendors and other risks. These and other risks are detailed from time to time in the Company's filings with the Securities and Exchange Commission, including the Company's annual report on Form 10-K for the year ended December 31, 2001. In addition, while management may elect to update forward-looking statements at some point in the future, management specifically disclaims any obligation to do so, even if its estimates change. Any reference to our website in this press release is not intended to incorporate the contents thereof into this press release or any other public announcement.
NMS Communications and NMS HearSay are trademarks of NMS Communications Corporation. All other product or corporate references may be trademarks or registered trademarks of their respective companies.
Order Dragon Naturally Speaking
Schedule your FREE Medical Transcription Software Demo today.
View the History of Voice Recognition and Speech Recognition Software