Dragon Naturally Speaking Reviews

- 2002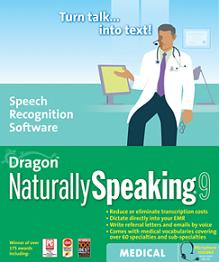 ---
Nuance and ScanSoft Collaborate to Bring High-Quality RealSpeak Text-to-Speech to Nuance Customers
ScanSoft RealSpeak and Nuance Vocalizer Compatibility Delivers TTS Support for 19 Languages
PEABODY, Mass. and MENLO PARK, Calif., June 26, 2002 - Nuance (Nasdaq: NUAN) and ScanSoft, Inc. (Nasdaq: SSFT) today announced that the companies have joined forces to extend their reach in the worldwide telephony market by bringing together the best in Nuance's speech software and ScanSoft's text-to-speech (TTS) offerings. ScanSoft has made its RealSpeak™ TTS engine fully compatible with the Nuance Vocalizer Integration Framework. This integration provides Nuance customers access to ScanSoft's comprehensive TTS product offering, currently available in 19 languages. Nuance will promote ScanSoft's market-leading RealSpeak TTS to its customer base and will offer solutions providing the widest language support with the highest quality and densities.
"By working with ScanSoft, our customers and partners will be able to benefit from unparalleled breadth of language support," said Ron Croen, president and CEO of Nuance. "ScanSoft's high-quality TTS and our leading speech software provides customers with a comprehensive solution for use around the world. The integration allows customers to benefit from the scalability and reliability offered from Nuance's unique distributed architecture."
"Customers of speech-based technologies have clearly shown a preference toward best-in-class software implementations," said Paul Ricci, chairman and CEO of ScanSoft. "The strategic relationship between Nuance and ScanSoft brings together the market's best speech recognition and TTS implementations for speech-based telephony applications. We look forward to working with Nuance to accelerate the global acceptance and use of these technologies."
ScanSoft will support Nuance's worldwide sales team in its selling efforts as customers and channel partners expand their geographic opportunities.
RealSpeak's support for Nuance Vocalizer also provides seamless integration between ScanSoft's text-to-speech engine with Nuance 8.0 speech recognition and Nuance Verifier 3.0 voice authentication software. ScanSoft RealSpeak is the market-leading product for converting text into human-sounding synthesized speech. It is available in 19 languages and is used for a wide range of applications, including reading emails for unified messaging systems, providing voice prompts for interactive voice response (IVR) applications, and speech-enabling mobile, automotive, game and PC/multi-media applications.
About Nuance
Nuance enables people to access information and services anytime, anywhere, and from any phone. In markets around the world, leading carriers and corporations - including British Airways, Nomura Securities, OnStar, Sprint PCS, United Parcel Service, Vodafone, and many more - use Nuance's speech solutions to reduce costs, increase customer satisfaction and retention, create new sources of revenue and improve security. The company's products and services simplify the delivery of voice-enabled solutions. Nuance is headquartered in Menlo Park, Calif. and has offices around the world. For more information, visit www.nuance.com or call 1-888-NUANCE-8.
About ScanSoft, Inc.
ScanSoft, Inc. is the leading supplier of imaging, speech and language solutions that are used to automate a wide range of manual processes-saving time, increasing worker productivity and improving customer service. For additional information on the company, please visit www.ScanSoft.com.
Trademark reference: ScanSoft and RealSpeak are trademarks or registered trademarks of ScanSoft, Inc. in the United States and other countries. Nuance is a trademark of Nuance Communications, Inc. All other trademarks are property of their respective owners. All other company names or product names referenced herein may be the trademarks of their respective holders.
This press release contains forward-looking statements, including, for example, those relating to the capabilities and benefits of RealSpeak text-to-speech software, Nuance speech recognition software and the anticipated success of the integration of Nuance and ScanSoft technology and products. There is no assurance that the results contemplated by any forward-looking statements will be realized. The following factors, risks and uncertainties, among others, could cause actual results to differ materially from those described or implied in this press release's forward-looking statements: the risk that Nuance speech recognition software will not achieve intended benefits or other expected benefits; the risk that the Nuance and/or ScanSoft technology, or the integration of Nuance and ScanSoft technology will not achieve anticipated benefits or will not achieve broad commercial success; and other factors described in ScanSoft's and Nuance's filings with the Securities and Exchange Commission, including but not limited to their respective annual reports on Form 10K and quarterly reports on form 10-Q. ScanSoft and Nuance do not undertake to update any oral or written forward-looking statements that may be made by or on behalf of ScanSoft and Nuance.
Order Dragon Naturally Speaking
Schedule your FREE Medical Transcription Software Demo today.
View the History of Voice Recognition and Speech Recognition Software