Dragon Naturally Speaking Reviews

- 2002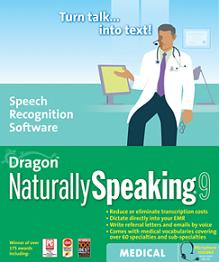 ---
Neopost Soft Sorter Provides Voice-Sorting of Postal Mail Through Integration with ScanSoft Dragon NaturallySpeaking
ScanSoft's Speech Recognition Technology Integrated with Leading Mailroom Sorting Solution: Increasing Accuracy, Saving Money and Speeding the Delivery of Corporate Mail
PARIS, France and GENT, Belgium, July 10, 2002 - ScanSoft, Inc. (Nasdaq: SSFT), a leading supplier of imaging, speech and language solutions, today announced that Neopost, a leading supplier of mailroom equipment and logistics solutions, has licensed ScanSoft® Dragon NaturallySpeaking® to add voice-sorting capabilities to Neopost Soft Sorter.
ScanSoft® Dragon NaturallySpeaking® is the market-leading automatic dictation and speech recognition product for Microsoft® Windows® and Windows XP. Dragon NaturallySpeaking® allows users to use speech to create documents at up to 160 words-per-minute, saving time and increasing worker productivity. Dragon NaturallySpeaking also enables voice-control of Microsoft Windows operating system commands and third party PC applications.
Soft Sorter is a new application developed by Neopost that enables an operator to control mailroom-sorting systems by using a personal computer. The integration of the highly accurate Dragon NaturallySpeaking speech capabilities with Soft Sorter allows operators to sort postal mail completely by voice. Mail sorting staff can simply read aloud the name of the recipient and Soft Sorter instructs the sorting machine to place the mail piece into the correct slot. It can also automatically alert the recipient by email of an urgent mail arrival. Available under the commercial name Tri@ide® in France in June, Neopost Soft Sorter is also planned in Dutch, US English and German markets.
"Soft Sorter takes a revolutionary approach in delivering the benefits of automation to mailroom staff, not the least of which is its speech recognition capabilities," said Emmanuel Faure, International product manager at Neopost. "Dragon NaturallySpeaking's unparalleled accuracy, extensible vocabulary and ease of integration made it the obvious choice for this innovative solution."
Neopost had annual sales of Euro 575 million in 2001, with customers in more than 70 countries, and is the number one producer of mailroom equipment in Europe and the second largest in the world. The Neopost licensing agreement with ScanSoft is significant because it showcases an emerging growth area for ScanSoft's speech recognition products - voice-enabling commercial software applications. Highly accurate and able to understand over 250,000 words in 8 languages, Dragon NaturallySpeaking® can be easily configured to understand custom vocabularies, including proper names and industry-specific terminology.
"We are seeing an accelerated trend toward the use of intelligent devices that enhance worker productivity," comments Peter Hauser, senior vice president and general manager, international for ScanSoft. "For many of these systems, speech is either the only option for human interaction, or a powerful way to accelerate the process. The Neopost Soft Sorter shows that ScanSoft will be an important partner in allowing people to interact with these exiting new products."
About Neopost
Neopost is the European leader and the number two worldwide supplier of mailing and logistics solutions. Neopost offers advanced solutions for online or off-line postage, large volume mail insertions, occasional parcel delivery or logistics management and traceability. Headquartered near Paris, France, the Neopost Group has operations in the world's top mailing and logistics markets: the United States, France, the United Kingdom, Canada, Italy, the Netherlands, Spain, Belgium and Ireland. Neopost products are sold in 70 countries. Neopost posted sales for 2001 of Euro 575 million. Neopost is listed on the "Premier Marché" of Euronext Paris, and is included in the following indices: SBF 120 and Next 150.
About ScanSoft, Inc.
ScanSoft is the leading supplier of imaging, speech and language solutions that are used to automate a wide range of manual processes - saving time, increasing worker productivity and improving customer service. For more information on the company and its products please visit www.ScanSoft.com.
Trademark reference: ScanSoft and Dragon NaturallySpeaking are registered trademarks or trademarks of ScanSoft, Inc. in the United States and other countries. All other company names or product names referenced herein may be to the trademarks of their respective owners.
The statements in this press release that relate to future plans, objectives, events or performances are forward-looking statements that involve risks and uncertainties, including risks associated with market trends, competitive factors, and other risks identified in the Company's SEC filings. Actual results, event and performance may differ materially. Readers are cautioned not to put undue reliance on these forward-looking statements that speak only as of the date hereof.
Order Dragon Naturally Speaking
Schedule your FREE Medical Transcription Software Demo today.
View the History of Voice Recognition and Speech Recognition Software