Dragon Naturally Speaking Reviews

- 2002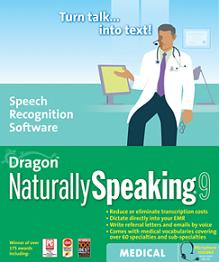 ---
Leading Education Software Providers Select ScanSoft Speech Technologies to Enhance Interactive Learning Experience
Auralog and Cornelsen to Incorporate ScanSoft Speech Technologies in New Learning Tools
PEABDOY, Mass., and GENT, Belgium, August 13, 2002 - ScanSoft, Inc. (Nasdaq: SSFT), a leading supplier of imaging, speech and language solutions, today announced that two of Europe's leading education software providers - Auralog in France and Cornelsen in Germany - have selected ScanSoft's speech technologies to add voice features to their award-winning language learning products. Cornelsen will integrate ScanSoft® ASR 1600 speech recognition for British English into LolliPop English, its new English learning program for primary school students, as well as into the product Start Off, a new software title for adults. Auralog will incorporate ScanSoft's ASR 1500 and 1600 speech recognition technologies into Talk to Me and TeLL me More, its interactive language products.
"Speech recognition significantly enhance foreign language learning and teaching programs by making them interactive and natural. They accelerate the development of language skills, such as pronunciation and intonation, because students are able to speak and listen to a virtual teacher - the computer," comments Peter Hauser, senior vice president and general manager international for ScanSoft. "In a growing global economy, the ability to speak multiple languages is becoming a requirement. It also places ScanSoft's speech products in the best position to speech-enable a wide range of educational and commercial applications."
Auralog incorporates ScanSoft's speech recognition technology for a range of languages in its Talk to Me and TeLL me More product lines. Auralog's products are available in British and American English, Spanish, German, French, Italian, Dutch, Chinese and Japanese, in more than 400 different versions and more than 60 countries. More than two million consumers worldwide and a number of businesses, including Belgacom, Colas, EDS, Dassault Systèmes, Ernst&Young Germany, Groupe Casino, US State Department, and Valeo, use Auralog products to learn a foreign language.
Cornelsen's learning product LolliPop English will be launched in August 2002 and will use ScanSoft® ASR speech recognition. The company's LolliPop Multimedia program offers learning in a fun and intuitive way for very young learners. In a 3D world, children perform various tasks as well as meet different characters who involve them in short conversations. ScanSoft's ASR speech recognition used in Cornelsen's learning software for adults plays a major role in helping to improve pronunciation and develop speaking skills.
About Auralog
Auralog develops and distributes software solutions and related services for foreign language learning. Over the past ten years, Information Technology has revolutionized foreign language learning. Since its creation, Auralog has invested heavily in this technological and pedagogical venture, and has become the world leader in multimedia solutions for teaching and learning foreign languages. Auralog benefits from a perfect knowledge of new technologies and a solid experience gained in the educational and professional markets. Completely dedicated to foreign language learning, a team of 80 engineers and professional linguists work in product development and in enhancing product content. Auralog's 150 employees are made up of almost 20 different nationalities, thus allowing native speakers to participate in development.
About Cornelsen Verlag
Cornelsen Verlag, the publishing house founded in Berlin in 1946, is one of the leading publishers for educational media in Germany today. Together with its subsidiaries, Cornelsen Scriptor and Cornelsen Press, the publisher develops and markets school books and educational media for almost all subjects and at all levels. Its list covers school books, specialist books, course books for vocational training and adult education, accompanying materials in their various forms, learning aids and pedagogical literature, as well as multi-media educational software and on-line services.
Auralog and Cornelsen have been cooperating on the German market over the last five years: Cornelsen is Auralog's distribution partner in German-speaking countries.
About ScanSoft, Inc.
ScanSoft is the leading supplier of imaging, speech and language solutions that are used to automate a wide range of manual processes - saving time, increasing worker productivity and improving customer service. For more information on the company and its products please visit www.ScanSoft.com.
Trademark reference: ScanSoft is a registered trademark of ScanSoft, Inc. in the United States and other countries. All other company names or product names referenced herein may be the trademarks of their respective owners.
The statements in this press release that relate to future plans, objectives, events or performances are forward-looking statements that involve risks and uncertainties, including risks associated with market trends, competitive factors, and other risks identified in the Company's SEC filings. Actual results, events and performance may differ materially. Readers are cautioned not to put undue reliance on these forward-looking statements that speak only as of the date hereof.
Order Dragon Naturally Speaking
Schedule your FREE Medical Transcription Software Demo today.
View the History of Voice Recognition and Speech Recognition Software