Dragon Naturally Speaking Reviews

- 2002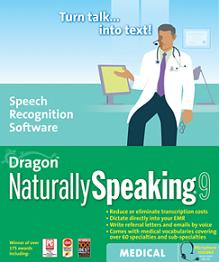 ---
CMG Wireless Data Solutions Selects ScanSoft RealSpeak as a Voice for its Unified Communications Solution
RealSpeak Delivers Verbal Prompts That Enhance User Interaction with the Phone-based Messaging System; Delivers Email and SMS Messages Over Phone
PEABODY, Mass. and GENT, Belgium, Aug. 21, 2002 - ScanSoft, Inc. (Nasdaq: SSFT), a leading supplier of imaging, speech and language solutions, today announced that CMG Wireless Data Solutions, the global leader in mobile messaging solutions, has selected ScanSoft® RealSpeak™ as a voice for its Unified Communications Solutions. RealSpeak is the world's most widely used text-to-speech (TTS) solution, converting text into high-quality human-sounding synthesized speech in 19 languages.
The CMG Unified Communications Solution provides wireless and wire line service providers the ability to offer their consumer and enterprise subscribers immediate phone-based access to personal email, voice mail, SMS messages and faxes. RealSpeak is used to communicate system prompts and notifications to users of the system, and to deliver email and SMS text messages over the phone via speech.
Under the terms of the agreement, CMG will use ScanSoft RealSpeak TTS technology as a component of its Multimedia Messaging and Unified Communications Solutions. ScanSoft will provide CMG with US and UK English, German, French, Swedish, Danish, Italian and Mexican Spanish language versions of RealSpeak.
"As a leader in IP-based unified communications solutions, our selection of TTS partners is driven by the strength of the vendor, the quality and breadth of voices, and the ability of the system to perform flawlessly in a high-volume environment," stated Lawrence Frank, Vice President of Marketing at CMG. "RealSpeak meets our product quality and breadth requirements, and ScanSoft meets our vendor strength, stability and support requirements."
"We are pleased to have been selected by CMG for such an important and impressive IP-based unified communications solution," said Peter Hauser, Senior Vice President and general Manager, International at ScanSoft. "Our partnership with CMG is a perfect example of how to deliver best-of-breed telephony applications to the customer."
About ScanSoft® RealSpeak™
ScanSoft's RealSpeak is the market-leading product for converting text into human-sounding synthesized speech. The technology is used for a wide range of applications, including delivering emails for unified messaging systems, providing prompts for interactive voice response (IVR) applications, and speech-enabling mobile, automotive, game and PC/multi-media applications.
RealSpeak offers a single, standardized application programming interface (API) that enables the deployment of speech-enabled applications in 19 languages: US and UK English, German, French, Dutch & Belgian Dutch, Castilian and Mexican Spanish, Italian, European and Brazilian Portuguese, Norwegian, Polish, Swedish, Danish and Cantonese & Mandarin Chinese, Korean and Japanese.
About CMG
CMG plc is a global Information and Communications Technology group with leading positions in the provision of Mobile Business, Advanced Security, Business Process Outsourcing and Advanced Payroll solutions. We are at the core of our customers' critical activities, combining industry knowledge, technical expertise and practical innovation. CMG is proud of its open culture where communication, co-operation and fairness are seen as the basis for mutually rewarding relationships. This unique ethos is complemented by a commitment to delivering excellence and a full service offering ranging from management consultancy, systems development and integration to the outsourced management of targeted business processes. A complementary and equally critical strength of CMG is its global leadership in wireless messaging and mobile Internet built on the delivery of high performance, high reliability short message service centres (SMSC) to mobile operators.
Established in 1964, CMG employs over 13,000 people and supports customers with its worldwide presence in more than 20 countries.
CMG plc is listed on both the London and Amsterdam stock exchanges.
About ScanSoft Inc.
ScanSoft Inc. (Nasdaq: SSFT) is the leading supplier of imaging, speech and language solutions that are used to automate a wide range of manual processes - saving time, increasing worker productivity and improving customer service. For more information regarding ScanSoft products and technologies, please visit www.ScanSoft.com.
Trademark reference: ScanSoft and RealSpeak are registered trademarks or trademarks of ScanSoft Inc. in the United States and other countries. All other company names or product names referenced herein may be the trademarks of their respective holders.
The statements in this press release that relate to future plans, events or performances are forward-looking statements that involve risks and uncertainties, including risks associated with market trends, competitive factors, and other risks identified in the Company's SEC filings. Actual results, events and performance may differ materially. Readers are cautioned not to put undue reliance on these forward-looking statements that speak only as of the date hereof.
Order Dragon Naturally Speaking
Schedule your FREE Medical Transcription Software Demo today.
View the History of Voice Recognition and Speech Recognition Software