Dragon Naturally Speaking Reviews

- 2002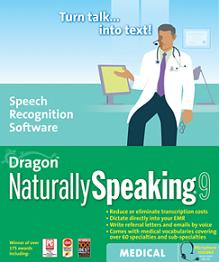 ---
U.S. Office of Personnel Management Incorporates ScanSoft RealSpeak to Provide Access to Government Job Postings
Speech-Enabled, Touch-Tone System Provides Easy Access to U.S. Government's Official Source of Updated Job and Employment Information
PEABODY, Mass., September 16, 2002 - ScanSoft, Inc. (Nasdaq: SSFT), the leading supplier of imaging, speech and language solutions, announced that the U.S. Office of Personnel Management (OPM) has incorporated the ScanSoft® RealSpeak™ text-to-speech solution to give citizens access to government job openings at USAJobs using a menu-driven touch-tone system.
OPM integrates RealSpeak to provide the general public with a natural, human-sounding voice that helps users quickly and easily navigate through a wide range of U.S. government job postings. Through a menu-driven touch-tone system, as an alternative to web access, consumers may select employment opportunities by different criteria, including industry, region and title level. By deploying ScanSoft RealSpeak, the Office of Personnel Management benefits from significant time and cost savings.
According to OPM, their consumer audience is broad, and requires a system that is easy to use and navigate at each point of contact. ScanSoft RealSpeak is an invaluable component of its solution, providing the system with multilingual text-to-speech capabilities that enables universal access to job information anytime, from anywhere. ScanSoft RealSpeak further enhances the end-user experience by providing users with the most natural-sounding synthesized human voice, making interactions with the service easy to understand.
"ScanSoft has always been focused on expanding its sales focus to include a broad array of government agencies, and is well-suited to serve the industry through its extensive natural language capabilities," said Wayne Crandall, senior vice president of sales and business development at ScanSoft. "ScanSoft is excited to be able to provide this level of service and functionality to the U.S. Office of Personnel Management."
About RealSpeak
ScanSoft's RealSpeak is the market-leading product for converting text into human-sounding synthesized speech. The product is used for a wide range of applications, including delivering emails for unified messaging systems, providing prompts for interactive voice response (IVR) applications, and speech-enabling mobile, automotive, game and PC/multi-media applications. ScanSoft RealSpeak offers unmatched support for hardware systems, including Hitachi, Intel® (Pentium®, Strong ARM® and XScale®), MIPS® and NEC®, as well as operating systems, including Linux®, Microsoft® Windows® and Windows® CE, and Sun Solaris®.
RealSpeak offers a single, standardized application programming interface (API) that enables the deployment of speech-enabled applications in 19 languages: US and UK English, German, French, Dutch & Belgian Dutch, Castilian and Mexican Spanish, Italian, European and Brazilian Portuguese, Norwegian, Polish, Swedish, Danish and Cantonese & Mandarin Chinese, Korean and Japanese.
About U.S. Office of Personnel Management (OPM)
OPM oversees the federal work force and provides the American public with up-to-date employment information. OPM also supports U.S. agencies with personnel services and policy leadership including staffing tools, guidance on labor-management relations and programs to improve work force performance. For more information, please visit www.USAJobs.opm.gov.
About ScanSoft, Inc.
ScanSoft, Inc. is the leading supplier of imaging, speech and language solutions that are used to automate a wide range of manual processes-saving time, increasing worker productivity and improving customer service. For more information regarding ScanSoft® products and technologies, please visit www.ScanSoft.com.
Trademark reference: ScanSoft and RealSpeak are trademarks or registered trademarks of ScanSoft, Inc., in the United States and other countries. All other product names or company names referenced herein may be to the trademarks of their respective owners.
The statements in this press release that relate to future plans, events or performances are forward-looking statements that involve risks and uncertainties, including risks associated with market trends, competitive factors, and other risks identified in the Company's SEC filings. Actual results, events and performance may differ materially. Readers are cautioned not to put undue reliance on these forward-looking statements that speak only as of the date hereof.
Order Dragon Naturally Speaking
Schedule your FREE Medical Transcription Software Demo today.
View the History of Voice Recognition and Speech Recognition Software